Upside Down Flags Are Usually Used to Signal Protest, Danger or Distress
Upside down flags may not be common, but they actually have a couple of very specific meanings that any people may not be aware of.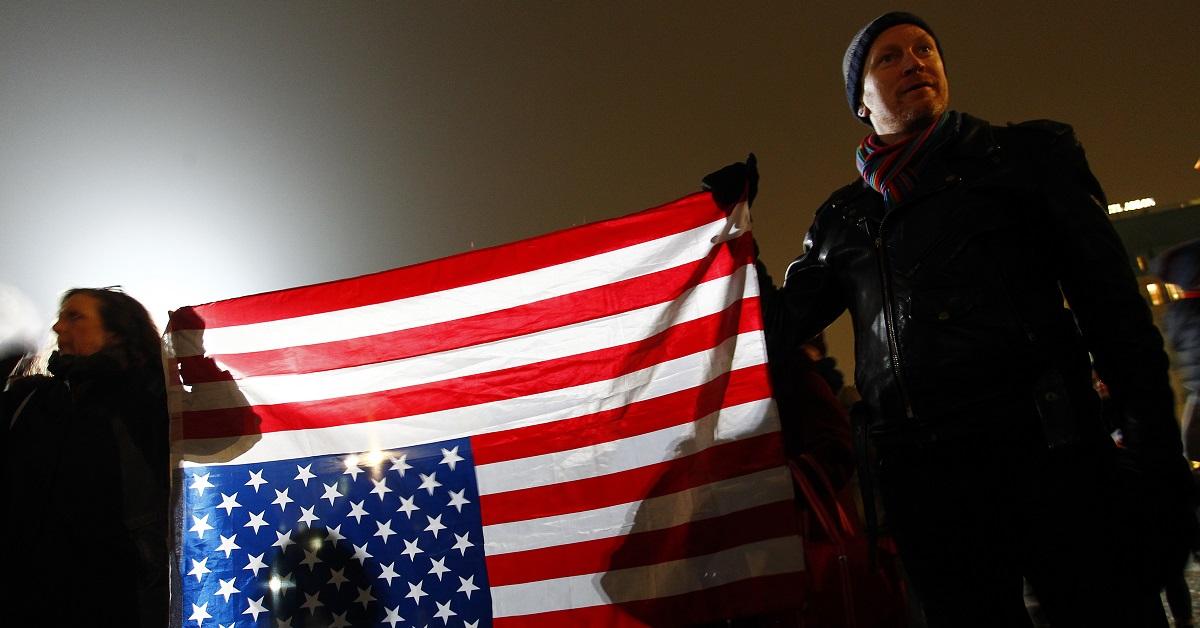 Modern America features a wide array of different flags, many of which have different meanings. American flags are usually symbols of patriotism, but there are also flags that suggest a partisan identity, and others that suggest a person's openness to certain ideas or people. Now, some people are seeing American flags that are hung upside down, and wondering what those flags might mean.
Article continues below advertisement
What does an upside down flag mean?
Traditionally, the American flag should never be hung upside down "except as a signal of dire distress in instances of extreme danger to life or property" according to the U.S Flag Code.
Typically, then, a flag would be hung upside down as a symbol that the country is under attack, but that isn't the reason that some people have started hanging their flags upside down more recently.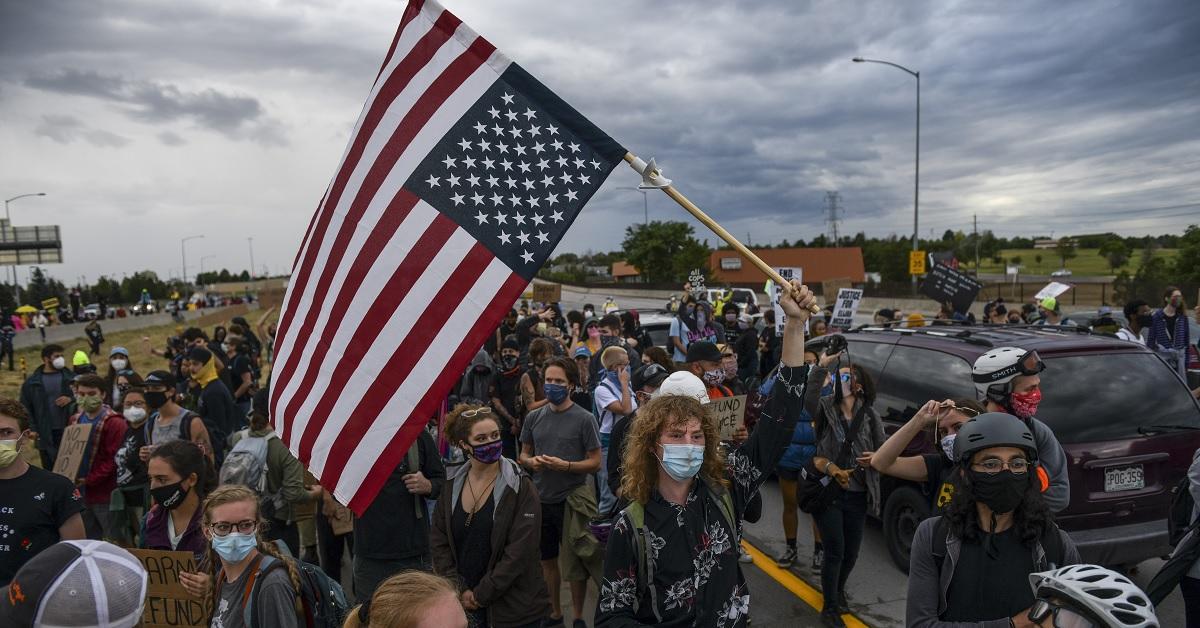 Article continues below advertisement
People are hanging their flags upside down to protest President Biden.
In the modern context, people are hanging their flags upside down in order to suggest that America is in deep trouble. One man in Brunswick, Maine, told The Times Record that he began hanging his flag upside down after President Biden was inaugurated.
"It's just crazy," Ernie Lamarre said. "The socialists think they're winning — but the American worker is starting to wake up finally, I think."
Ernie cited issues ranging from Black Lives Matter to abortion to mask mandates as reasons that the country was headed in the wrong direction and also said that he wouldn't remove the flag until the next election, or until Nancy Pelosi was removed as Speaker of the House. Upside down flags are not yet widespread, but they're yet another form of protest from conservatives unhappy about the 2020 election.
Article continues below advertisement
The flag is traditionally meant to be apolitical.
Although some conservatives are using it to make a political point, those who study the flag closely have said that the flag is designed to be an apolitical symbol that represents a love for your country. Many conservatives may feel that the country is headed in the wrong direction, others argue that regardless of your personal political beliefs, hanging the flag upside down is never appropriate.
Article continues below advertisement
The upside-down flags are just another symbol of the partisan rancor that has impacted every area of American life. In general, conservatives are believed to be the party with more respect for the flag and its symbolism. Even that patriotism has been infected by partisanship, though, and by the belief that America can't make any progress if Democrats are in power in Washington.
At other times in the recent past, flags have been hung upside down by Black Lives Matter and other protest groups who believe that America is not living up to its promise. Throughout recent history, hanging the flag upside down has become a symbol of protest, and of an America divided in dozens of different ways. Whatever side of the political divide you fall on, it's clear that the flag is yet another thing that Americans can no longer agree about.