What Does Being Branded Mean on 'Yellowstone'? And Which Characters Have Been Branded?
There are tons of characters who've been branded on 'Yellowstone,' but what does it mean on the show? Is being branded a good thing?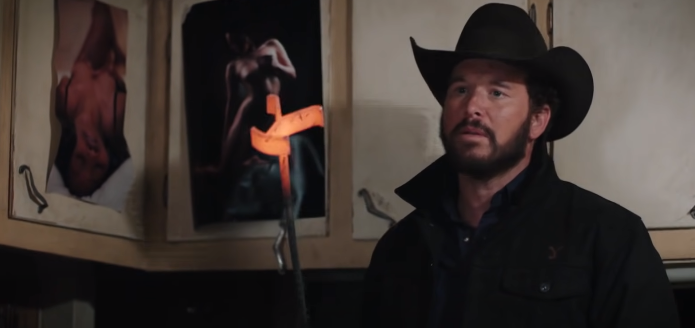 Devotion. Loyalty. These sound like lofty phrases. Some would even argue that they're above having to demonstrate they're capable of these ideals. However, there's something to be said of folks who prove that they're dedicated. These themes pop up in the hit TV show Yellowstone. Some characters on Yellowstone are even branded. But what does that mean in the context of the show?
Article continues below advertisement
What does being branded mean on 'Yellowstone'?
Being branded on Yellowstone indicates loyalty to the Dutton ranch. Since they run a cattle farm, branding takes on a special significance. No, it doesn't mean that the characters in the show who are branded are going to be marched up a slaughterhouse assembly line, but it marks that they, like the beef on Dutton land, ultimately belong to the family.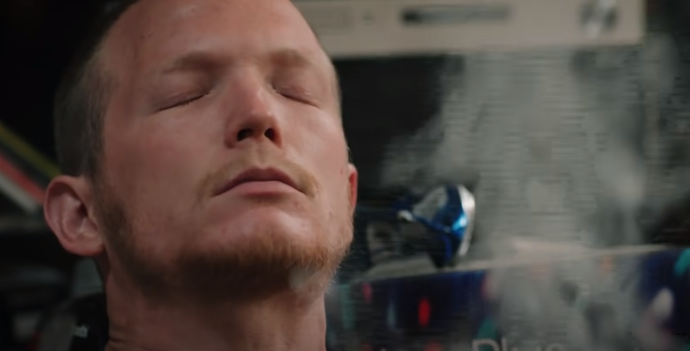 Article continues below advertisement
The "Y" symbol is also supposed to represent a sort of "rebirth" for the individuals who receive the mark. It's no secret that many of the folks who wind up working on the Dutton Ranch have troubled pasts, so getting branded makes them focus on their new lives. It's like they're starting down entirely new path, for as long as they live.
Who has been branded on 'Yellowstone'?
Seeing that the brand is a symbol of loyalty, one would assume that it's always something positive, right? Well, that's the case for most of the characters on the show who've taken hot iron to their chests.
Article continues below advertisement
Many of the bunkhouse mates on the ranch "graduate" to the inner circle of the Dutton family after receiving the brand, and the only time they're offered the mark is when Rip (and presumably John) want them to swear an oath, so to speak.
Teeter proudly shows off her brand to John Dutton to demonstrate her ride-or-die attitude toward the ranch patriarch, and there's a pretty emotional scene that shows her receiving the mark in the series.
Article continues below advertisement
Walker, a former prisoner, and Jimmy, who used to cook crystal meth, also received their brands courtesy of Rip. Rip practices what he preaches too. He has a brand himself. John Dutton's son Kayce has the brand, and Lloyd, one of the ranch OGs, sports the marking. Ryan's got himself a brand as well.
Article continues below advertisement
Colby got his brand alongside Teeter, who proved themselves after they go on a quest for vengeance against Clint and Morrow, who attempted to kill them and they threatened the ranch.
Article continues below advertisement
It's worth noting that Kayce's brand is a bit different than everyone else's though, as it was primarily given to him as a punishment. Many fans think that his leaving the ranch because of the effect it had on his wife Monica had something to do with that.
Article continues below advertisement
You can watch new episodes of Yellowstone on the Paramount Network, along with NBC's Peacock app. It's not available on Paramount Plus yet, but 1883, the prequel starring Sam Elliott, is streaming exclusively on the service.