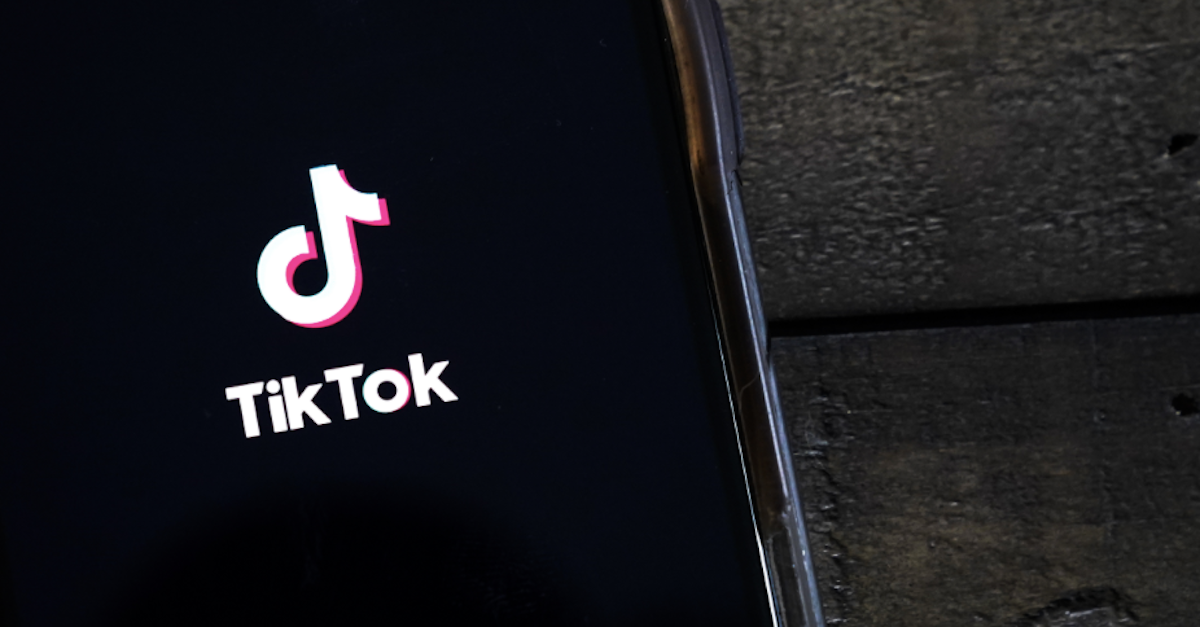 What Does "Crop" Mean on TikTok? What Does "We Need Crop" Mean?
There's always new lingo popping up on social media platforms like TikTok. Users figure out new ways to communicate with each other all the time in order to more effectively get their messages across. Some of the most interesting TikTok slang to come up on your phone probably includes acronyms and words like FYP, OOMF, and shadowbanned.
Article continues below advertisement
FYP stands for "for you page," OOMF stands for "one of my followers," and being shadowbanned means TikTok is keeping your videos from showing up in other people's searches because you've broken one or more of the community guidelines. One of the latest questions users on the app have is about what it means to "need a crop." Here's what you should know.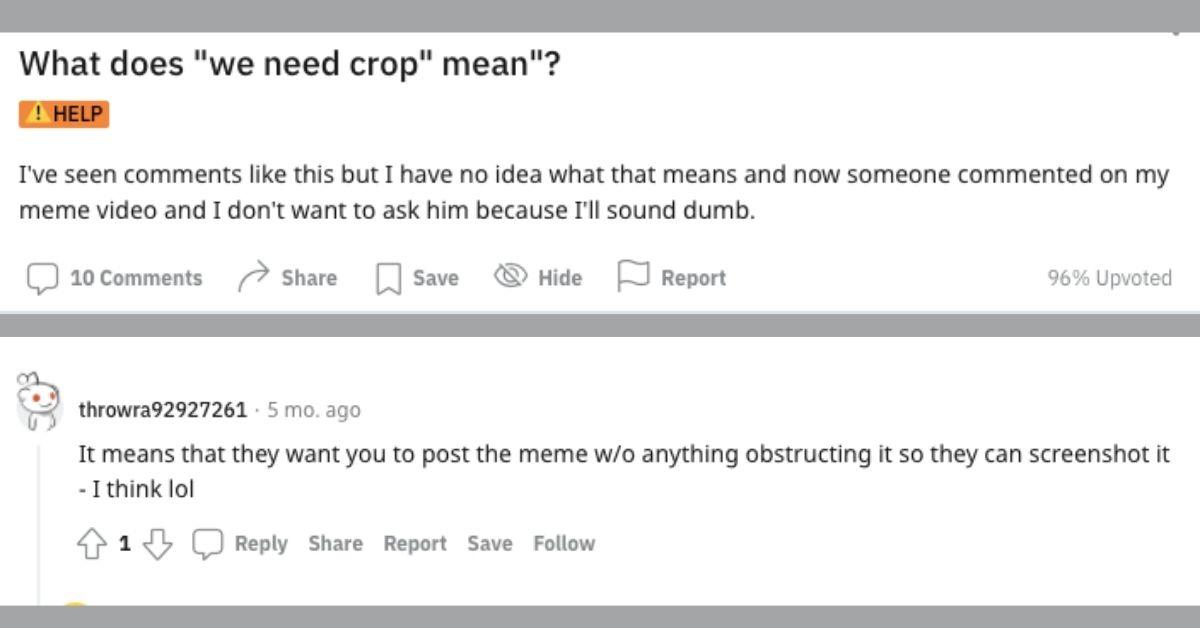 Article continues below advertisement
What does "crop" mean on TikTok?
According to a Reddit thread of confused TikTokers, people are wondering what it means to need a crop on the social media platform. One Redditor asked, "I've seen comments like this but I have no idea what it means and now someone commented on my meme video and I don't want to ask him because I'll sound dumb."
Another Redditor on the thread replied, "It means they want you to post the meme without anything obstructing it so they can screenshot it — I think." In other words, anyone who talks about "needing a crop" in the comment section of your TikTok video is simply asking you to repost your content without any words, hashtags, symbols, or captions in front of the main subject of your video.
Article continues below advertisement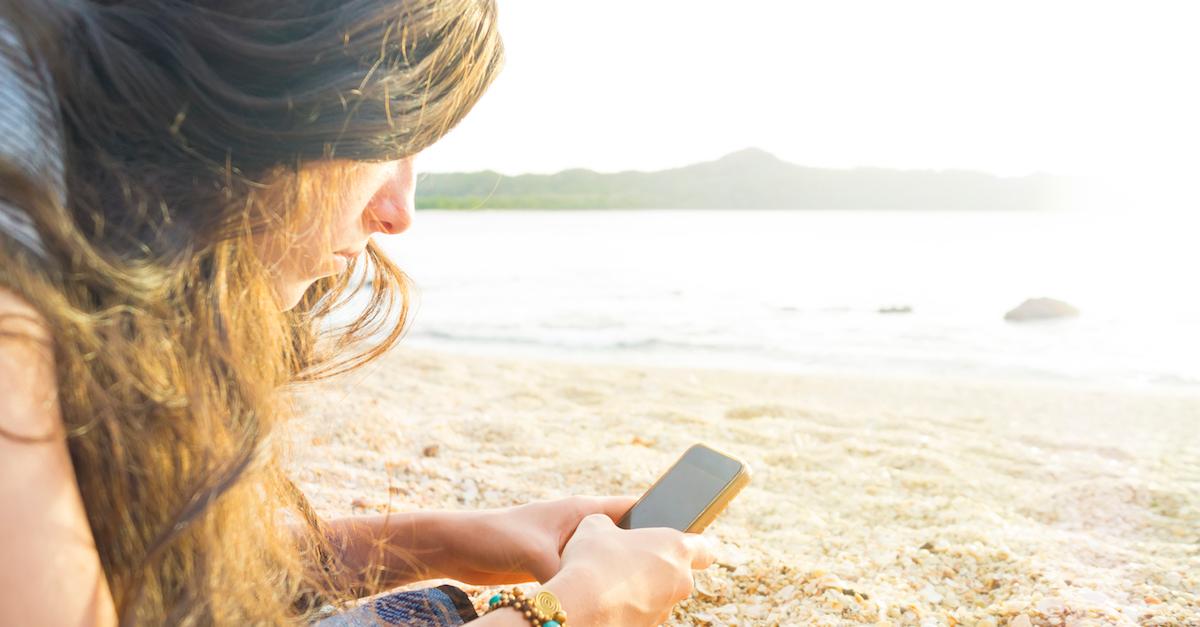 If you're posting a meme that includes a few interesting details in its bottom left-hand corner, you should definitely refrain from adding anything that might obstruct those details from view. If not, you'll risk receiving a "we need crop" response from a random stranger.
Article continues below advertisement
In regards to crop comments on TikTok, another person on the Reddit thread asked, "Can anyone tell me why I have been seeing this more lately?" Another Redditor responded saying, "[I don't know.] It's always been a thing but maybe more people are saying it now? Lol."
Now that these comments are popping up more than ever on everyone's TikTok videos, it makes sense to narrow down the truth behind the reasoning.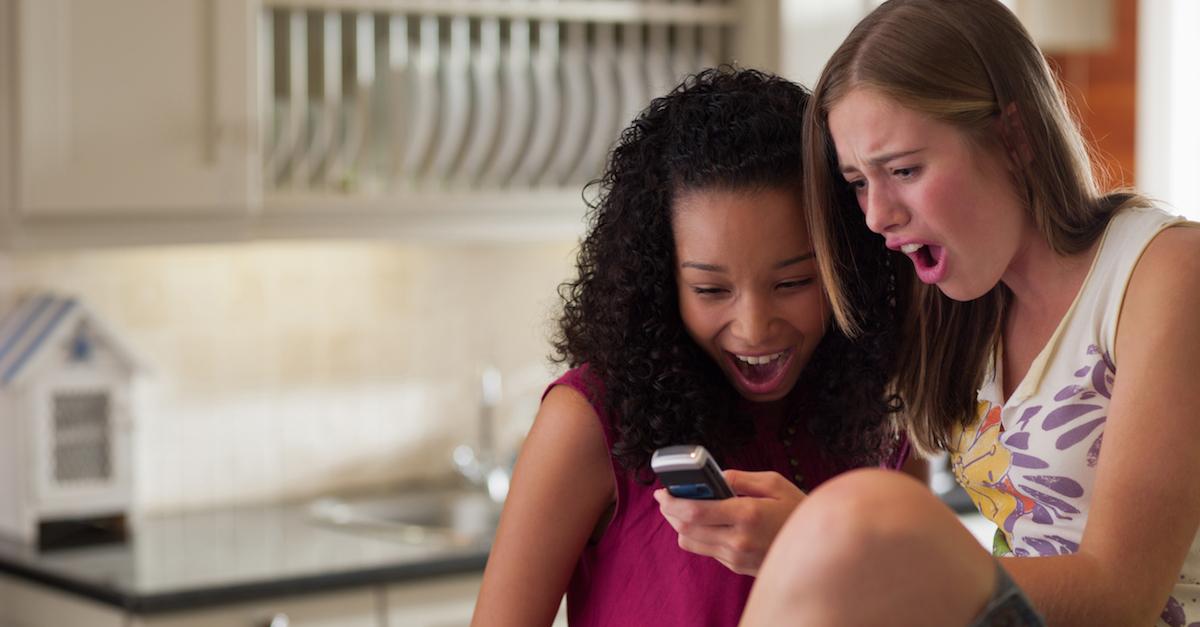 Article continues below advertisement
Could there be another reason "we need crop" is circulating?
Users on TikTok might also be commenting "we need crop" on TikTok videos as a quick way of saying a video doesn't need to be as long as it is. For example, some TikTokers get annoyed when they see a video that's meant to be a clothing haul but instead of the guy or a girl trying on their outfits right away, they spend the first half of the video talking about brands, clothing trends, and their personal fashion sense.
If a video like that gets a "we need crop" comment, it's probably from a user who wishes all the extra talking was cropped out of the video so they could focus on the clothing haul.