We Figured out What "DC" Means on TikTok and Now We Feel Ridiculous
As you're scrolling through your TikTok feed, you might see a lot of videos tagged with "DC." What does it mean? It's actually super obvious.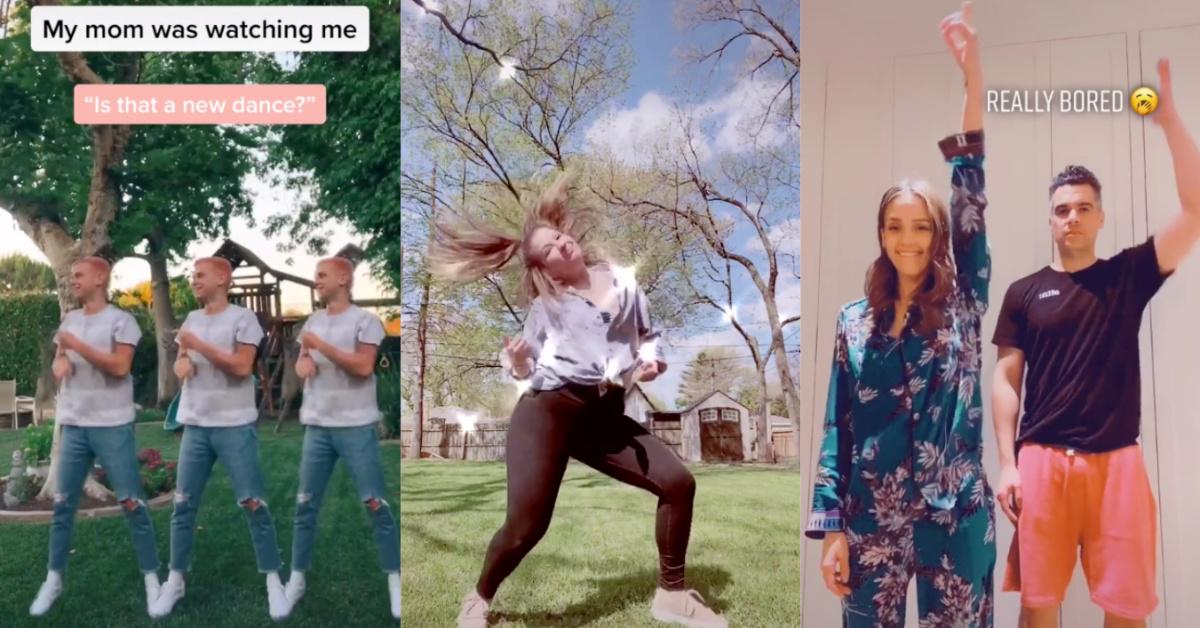 We're not trying to sound like total oldie oldsters all the time, but does anyone else feel like there's always a new term on TikTok that you have to look up? First it was "fyp." Then it was mean fairy comments. Then #xyzcba. Maybe we are just oldie oldsters…
Article continues below advertisement
Anyway, the latest TikTok term to throw us into a tizzy of confusion is "DC." If you search the #dc hashtag on TikTok, there are tons of videos using it for a combined total of (so far) more than 18 billion views. Clearly, plenty of people know what "DC" (or "dc") means. But we didn't. So we figured it out. What does "DC" mean on TikTok? It's actually pretty obvious.
Article continues below advertisement
What does "DC" mean on TikTok?
As you scroll through videos using the #dc hashtag, you'll quickly notice pretty much all of them have something in common: dancing. That's because (drumroll, please), "DC" stands for Dance Challenge. Of course. Now that you know, it's obvious, but we're not here to judge you if you didn't know at first. We didn't, either!
Dance challenges (or DCs, as the cool kids probably don't call them) make up a huge portion of viral TikTok challenges. Typically, someone starts a dance challenge by performing specific moves to a specific song. Some might call that dancing. Then they challenge others to recreate the moves in their own video. Next thing you know, a dancing challenge is born and you see it all over your TikTok feed. People usually use "dc" in the caption of their video and then tag people they want to see participate.
Article continues below advertisement
Sometimes people change up the dance challenges to keep things fresh, but for the most part, the great TikTok hivemind seems to have come to the conclusion that TikTok dances be made up of a few specific moves. Typically, those moves feature a lot of hand and arm movements, keeping the dancer's body in (vertical) frame. You've seen TikTok dances. You know what we're talking about.
Article continues below advertisement
Even celebrities have joined in on some TikTok dance challenges.
As much as it may pain us to admit it, TikTok is for young, hip people. That's not to say those of us with old, dusty bones can't enjoy it, but most of the content you see is uploaded by members of Generation Z (with some millennials thrown in the mix here and there). But that hasn't kept celebs from joining in on the craze and participating in various TikTok trends and challenges. Some of them even create their own!
Article continues below advertisement
For instance, the #RainOnMeChallenge comes to us courtesy of Lady Gaga herself (and Ariana Grande, too). Lady Gaga recently released her latest hit, "Rain On Me," which features Ariana Grande. The choreography in the music video is ripe for TikTok — that had to be by design, right? TikTok users quickly began learning the choreo and posting videos of them performing it with the #RainOnMeChallenge hashtag. And voila! A new DC was born — and now you know exactly what that means!
Anyway, now that we know about what "DC" means on TikTok, scrolling through the feed is going to make a lot more sense. At least until some other mysterious term starts gaining popularity on the app.