Why Is Everyone Using the #xyzcba Hashtag on TikTok?
Tons of people use the #xyzcba tag on TikTok, but what does it actually mean? Some people think it tricks the algorithm into boosting their videos.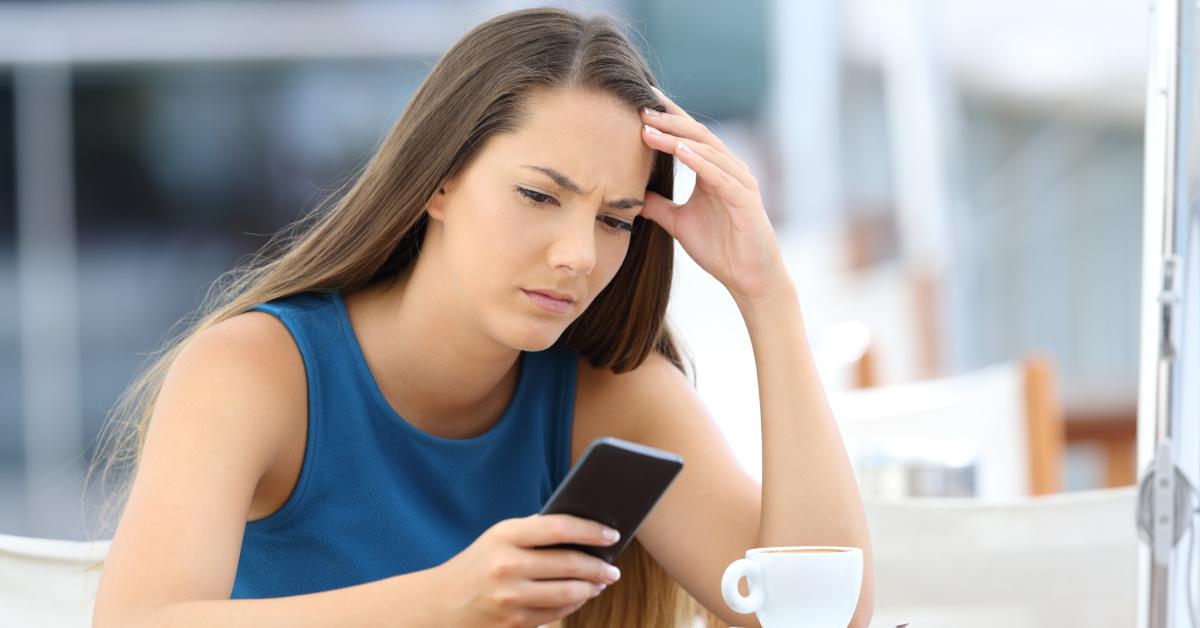 On its face, TikTok seems like it'd be pretty easy for everyone to understand. Make cool videos, get a lot of views, repeat. And for the most part, that's exactly what happens. Every day, new TikTok challenges and trends go viral, and it usually only takes watching one video to get the gist (and then participate in the virality, if you so choose). That's not always the case, though.
Article continues below advertisement
The more time you spend scrolling through your TikTok feed, the more you might start to notice the #xyzbca hashtag. It's seriously all over the place. But even though the hashtag is used widely throughout the video-sharing platform, there doesn't seem to be one unifying theme to videos tagged with it. So what gives? What's the meaning of "xyzbca" on TikTok?

Article continues below advertisement
Here's the truth about the meaning of "xyzbca" on TikTok.
When you search the #xyzcba hashtag on TikTok, you'll see a wide range of videos that don't appear to have anything in common as far as the content. Like, seriously nothing. There's one video of someone brushing a horse and another of Terry Crews washing his hands, for instance. But even though the actual content of the videos differs widely, there is something all #xyzcba-tagged videos tend to have in common: lots of views.
It all started as a TikTok urban myth. Supposedly, if you used the #xyzcba tag, your video would get magically boosted on the platform and you'd be more likely to get views. It's similar to the way people use #fyp in hopes of making it to the For You Page.
Article continues below advertisement
As far as we can tell, TikTok doesn't have any kind of secret hashtag that automatically boosts videos regardless of their content. We also can't really think of why TikTok would ever include such a feature. Of course, stranger things have been done to "beat" various social media algorithms, so we certainly understand why people would give using the #xyzcba tag a try.
Article continues below advertisement
Interestingly enough, now that the tag has become more popular, there actually is a chance that using it could garner your video some extra views. As more and more people used the #xyzcba tag to game the algorithm, the algorithm started to recognize it as a popular hashtag, thereby making it more likely to give videos using a natural boost.
It's kind of a chicken-and-egg situation at this point, but the takeaway is that there wasn't anything inherently magical about the #xyzcba hashtag. You could recreate the same phenomenon with pretty much any word; in fact, that's exactly how hashtags in general work. It looks like people also use #xyzbca or #xyzabc — it's the wild west out there on TikTok.
Article continues below advertisement
If you're trying to get more eyeballs on your videos, using the #xyzcba hashtag certainly won't hurt anything, but don't expect a miracle, either. In our experience, the quickest way to having a video go viral is to either participate in the challenges and trends that make the rounds, or reveal something super gross like the bugs that live in strawberries. Best of luck!