Here's Why the Entire Internet Is Showing Solidarity With Taylor Swift
What Does "I Stand with Taylor" mean? The hashtag is trending after Taylor Swift revealed she can't perform her old songs because of Scooter Braun.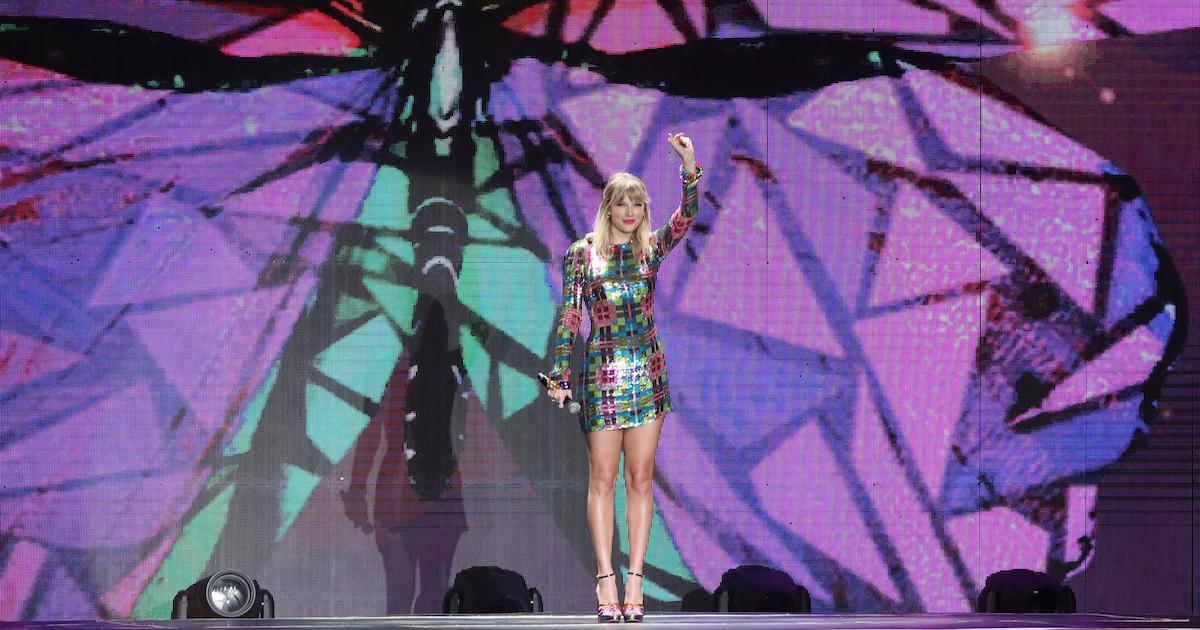 If you thought that the Taylor Swift vs. Scooter Braun and Scott Borchetta drama was over, you were wrong. It's just getting started. In July, the arguable Queen of Pop revealed that, after Scooter Braun purchased Big Machine Records, he bought the rights to nearly all of her old music, and she therefore was no longer in control of many of the songs that made her famous.
Article continues below advertisement
The singer caused a polarizing stir online, with celebrities like Justin Bieber and Halsey taking sides over the difference between business and artistic integrity.
Taylor is set to receive the Artist of the Decade award at the American Music Awards (AMAs) on November 24, and the singer was planning on performing a retrospective of her old music. But, she now claims she can't because of Scooter Braun.
Article continues below advertisement
Here's what all those "I Stand with Taylor" tweets mean.
Taylor signed her first record deal with Scott Borchetta, the former head of Big Machine Records, after first meeting him in 2004. She was one of the company's first signings, and her dad even purchased a 3 percent stake in the company because the family was convinced that it would be successful. Fast-forward to 2019 when Scott sold Big Machine Records to Scooter Braun, who became famous for managing the likes of Justin Bieber and Ariana Grande.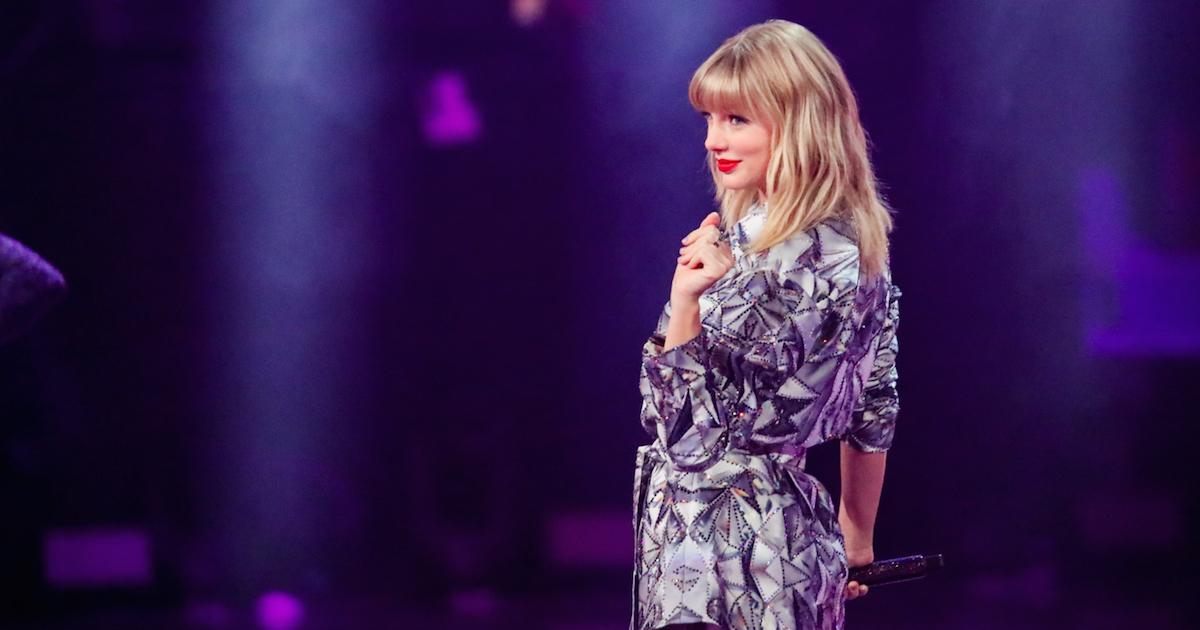 Article continues below advertisement
Scott and Scooter became business partners, and Taylor severed ties with Big Machine Records in November of 2018, moving over to Republic Records. Every album she released up until and including Reputation was considered property of Big Machine, and therefore Scooter Braun once he acquired the company. Her most recent album, Lover, is not included.
The "You Need to Calm Down" singer spoke out about re-recording her music so that she could continue to perform her old songs in the future, but she is not legally allowed to do so until 2020. The original versions of her past music are technically owned by Scooter.
Article continues below advertisement
Taylor revealed on Twitter on November 14 that she was supposed to receive the Artist of the Decade Award at the AMAs, which is the biggest award of the night. Like other past recipients, she planned on performing a compilation of her old music, but was told that she couldn't unless she wanted to give up the right to re-record the songs in the future.
Scooter and Scott allegedly told Taylor performing these songs would be considered re-recording them, which would be a breach of contract.
Article continues below advertisement
She says she had to choose either to perform the songs for the awards show or retain the ability to record them again and regain some type of ownership over them.
Taylor's Twitter statement gained a lot of traction online, and fans began tweeting with the hashtag #IStandWithTaylor. She detailed how neither Scooter nor Scott had assisted her in writing the songs, and that it was unfair that they had a say in what she could do with her writing.
In her statement, Taylor also asked that some of Scooter's clients defend her. Many interpreted this to be directed at Ariana Grande and Demi Lovato. The tweet has been retweeted hundreds of thousands of times. Scooter and Scott have yet to comment on the recent allegations that they are preventing Taylor from giving the performance she wants at the AMAs.
Article continues below advertisement
Taylor also revealed that she has a Netflix documentary in the works. 
In her statement, Taylor was also forced to reveal that she's been working on a Netflix documentary for years that will detail her life and entire career. However, it can't be released because Scott and Scooter refuse to let her include her old songs in it. This includes any footage of past performances and recording studio moments.
"This isn't the way I had planned on telling you this news — Netflix has created a documentary about my life for the past few years," she had written in her statement. "Scott and Scooter have declined the use of my older music of performance footage for this project, even though there is no mention of either of them or Big Machine Records anywhere in the film."
Article continues below advertisement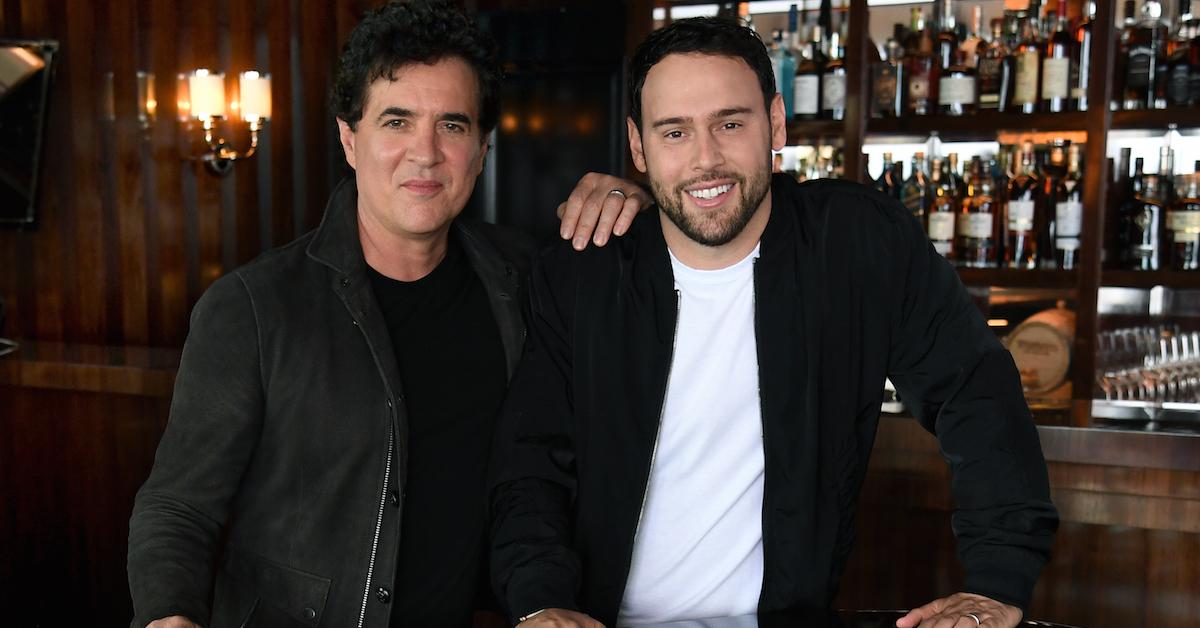 She went on to say Scott will only allow it if Taylor stops talking about him and Scooter in the press, and if she will not re-record the music in the future. She said that she doesn't want to agree to that because she wants ownership of her songs.
Without getting some sort of agreement from Scott and Scooter, it's unlikely that Taylor's documentary can be released. Taylor can begin re-releasing her music in November of 2020.