What Is Johnny Manziel aka "Johnny Football" Doing Now? Details on His Life Post-NFL
What does Johnny Manziel do now? The Netflix docuseries 'Untold: Johnny Football' explores the former Heisman winner's rise and fall.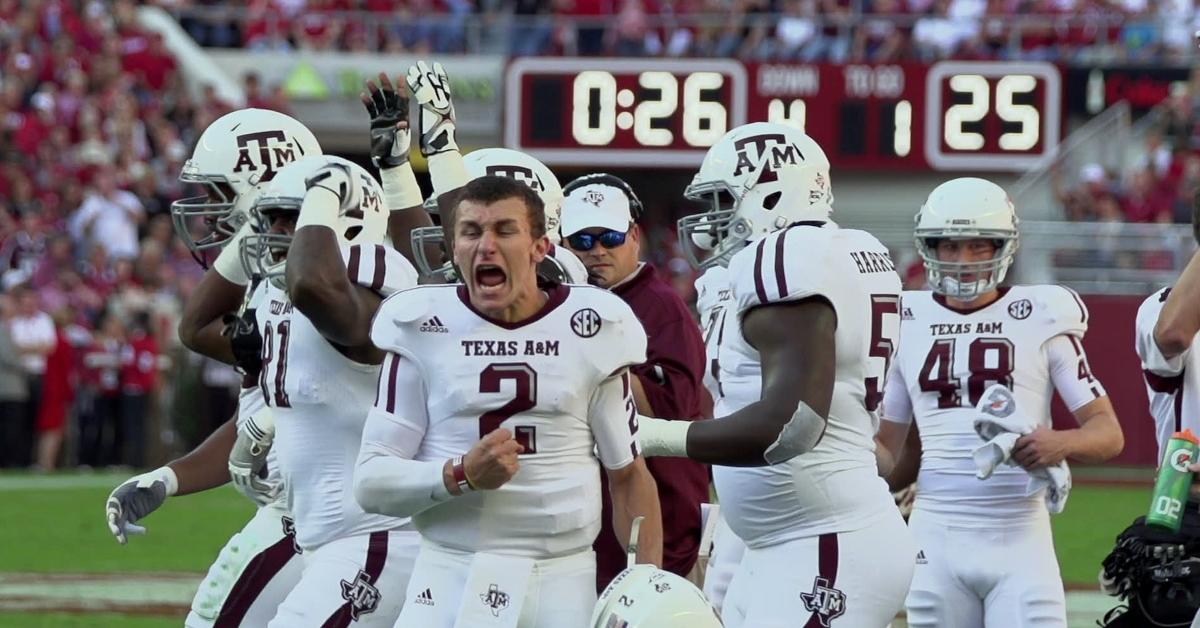 For many clued-in sports fans, Johnny Manziel's short-lived football career has been plagued by controversy. Now, the 30-year-old is detailing his rise and fall in the NFL in Netflix's docuseries, Untold: Johnny Football.
Known for his wild antics on and off the football field, Johnny Manziel aka "Johnny Football" made headlines as a young college quarterback at Texas A&M. As the first freshman to win the Heisman Trophy, Manziel explains in the doc that he felt like a celebrity — and was treated like one.
Article continues below advertisement
Though Manziel was "winning" on the football field, his party-boy antics as an Aggie continued to draw headlines. The Texas player eventually went No. 22 overall in the 2014 NFL Draft, being picked by the Cleveland Browns in the first round.
Since being drafted, Manziel was caught violating the league's substance abuse policy, indicted on misdemeanor assault charges, and more. In 2016, Manziel was cut by the Browns.
So, what is Johnny doing now? Is the former Heisman winner still playing football?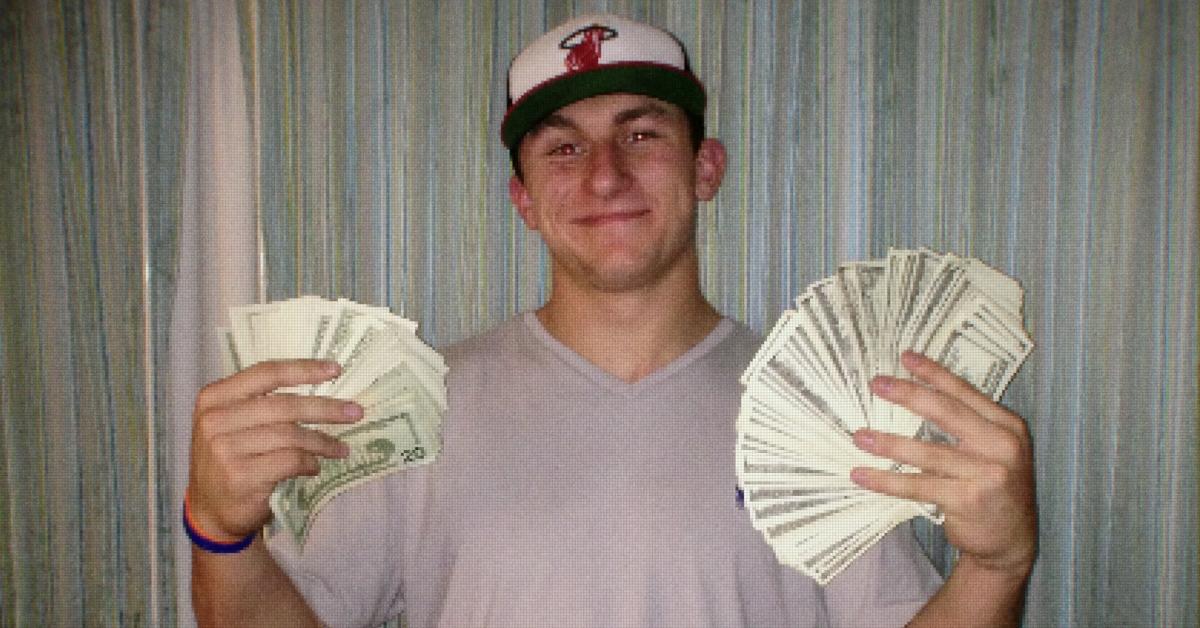 Article continues below advertisement
What Does Johnny Manziel do now? Details on his life after the NFL.
The Netflix docuseries explores Manziel's substance abuse issues and how his drug use continued into his professional career. "When I got everything that I wanted, I think I was the most empty that I've ever felt inside," he said in the Netflix doc.
Feeling disinterested in football and his Cleveland teammates, he revealed that he would sit in his downtown condo.
"I would look out those windows, every day I just felt empty," he said. "I went from one fish bowl city to another and I wanted nothing to do with football."
In 2015, Manziel entered a rehab facility for 10 weeks. After being cut by the team in 2016 for missing a game due to partying in Las Vegas, Manziel told cameras that he went on a bender.
Article continues below advertisement
"[It was] the first point in my life where I really ramped up my drug use to a constant, daily thing. I was mostly doing a lot of coke and taking Oxys," he said. "I went from 215 pounds in January to 175 pounds by September. The wires in my head seem very twisted. I got diagnosed with Bipolar and I felt like it was the same thing as being called an alcoholic or a drug addict."
Article continues below advertisement
Johnny revealed that he experienced suicidal ideations, saying he planned to "spend as much money as I possibly could and then my plan was to take my life. Months prior, I went and bought a gun I knew I was going to use."
"I wanted to get as bad as humanly possible to where it made sense and it made it seem like an excuse and an out for me," he continued. "Still to this day, don't know what happened, but the gun just clicked on me."
The Netflix docuseries leaves Johnny's life open-ended. The former football player explained that he is estranged from his family and can't fix what happened with the NFL and his alma mater. According to USA Today, Manziel plays a lot of golf and is reportedly opening up a sports bar in the fall of 2023 called "Johnny Manziel's Money Bar."
Article continues below advertisement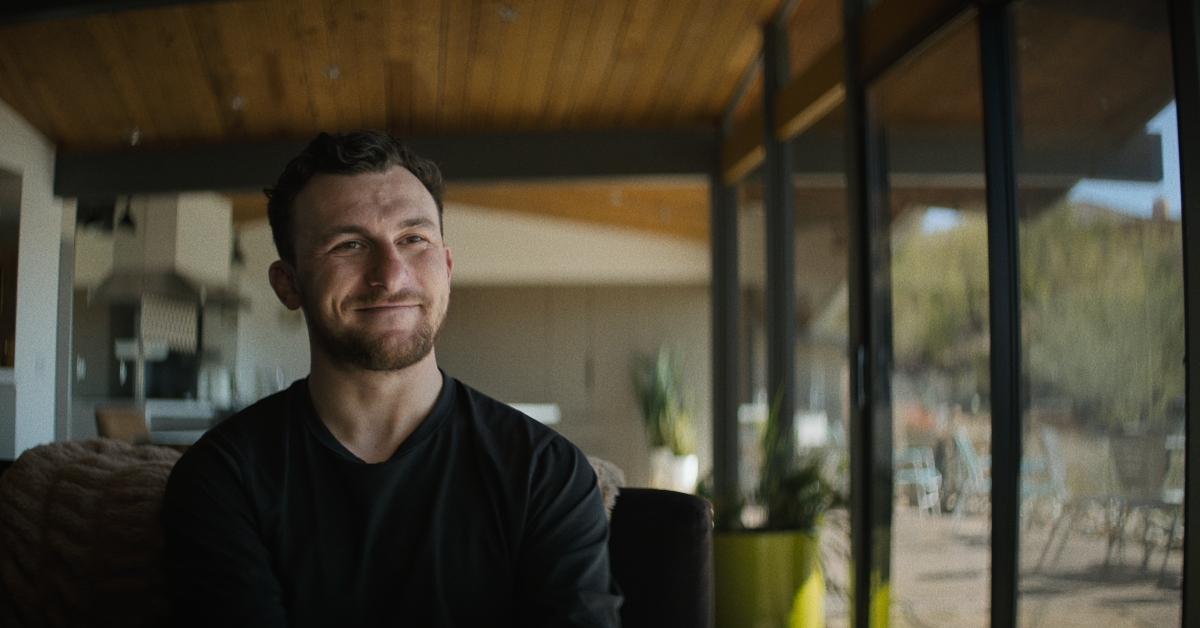 Aside from his reported business venture, it seems the former athlete is working on prioritizing his mental health.
"I think there's a lot of things that I have to do just from a mental health standpoint," he told USA Today. "They get me out of bed in the morning to make sure I'm staying on myself," Manziel said. "I don't ever want to go back to being in a place of where I was maybe six, seven years ago after my time in Cleveland was up."
You can now stream Untold: Johnny Football on Netflix.