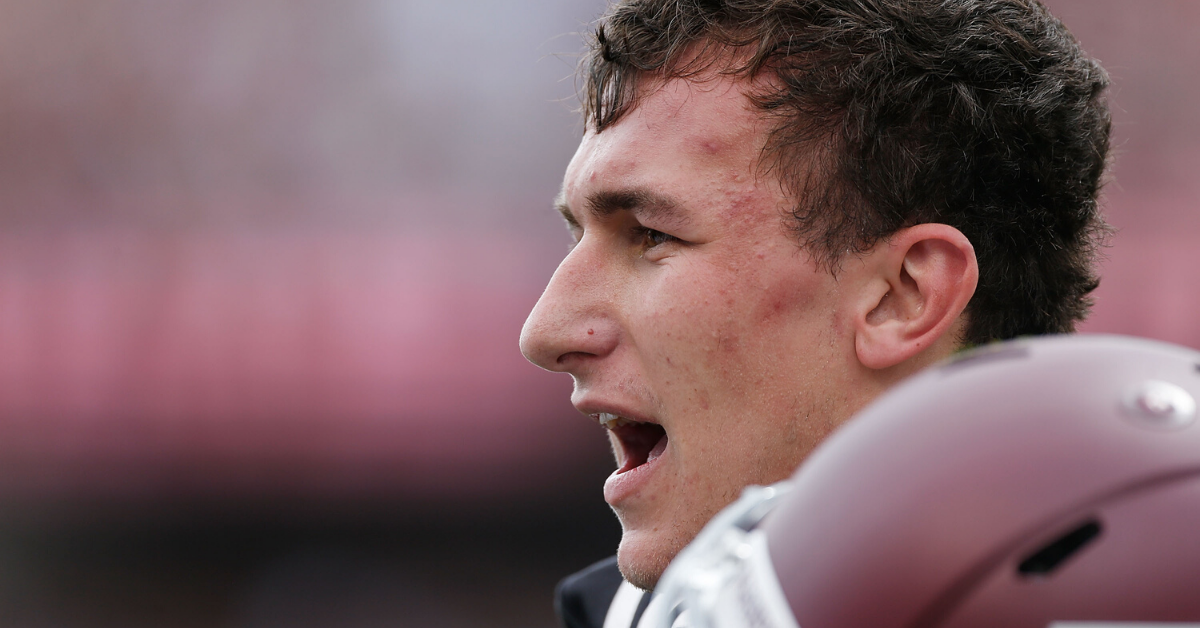 Johnny Manziel Slips and Falls off Cliff, but It Could Have Been a Lot Worse
Johnny Manziel, the former Cleveland Browns quarterback, narrowly missed a stunt that could have ended in complete disaster. He is lucky he wasn't injured after he went to dive off a cliff, and now everyone is talking about how fortunate it is that he's OK.
Article continues below advertisement
What happened to Johnny Manziel?
The 27-year-old former athlete posted a video clip to his Instagram account on May 11, 2020, with the caption "Flawless execution." The post contained a video on the first slide, along with four still shot images from the video.
In the video, Johnny is wearing what looks like swim shorts while standing at the top of a tall cliff at Lake Pleasant Regional Park, located near Phoenix, Ariz. It appears that he's going to attempt to jump off the cliff when his foot slips on the rocks. Instead of a graceful and purposeful jump, Johnny awkwardly falls off the cliff.
Article continues below advertisement
Thankfully, it doesn't appear that he hurt himself at all, instead, just laughing at his awkward mishap with his social media posting. People in the comments were worried for him and reminded him to be safe.
Article continues below advertisement
"Jesus JM," one person writes. "Don't break your neck." Another said, "B careful, my g." And several other comments popped up, making jokes about how this fall was similar to his career. "Looks like your career," one comment read. Another said, "Went down about as fast at that NFL career."
Ouch.
Article continues below advertisement
What has Johnny Manziel been up to since leaving the NFL?
Johnny Manziel was a former first-round pick for the NFL, landing a spot as the quarterback for the Cleveland Browns. However, his potential didn't seem to pan out in terms of his NFL career. He only ended up playing in 15 games, making eight starts, during his two seasons playing professionally.
He was released from the Cleveland Browns in 2016 after he was suspended for violating the substance-abuse policy of the league. After that, he was never picked up by another team. So what has he been up to since then?
Article continues below advertisement
Following his NFL career, he did a brief stint in Canada with their CFL league, eventually signing a two-year contract with the Hamilton Tiger-Cats. He was pretty quickly traded to Montreal and played a total of eight games with them, and his career there fizzled out pretty fast.
Since being out of football, Johnny Manziel is working on commercials as a spokesperson for Direct Auto Insurance. Other than that, it's not sure whether he will expand his work on TV and commercials, if he will find his way back to football, or if he will go a completely different direction – but it probably won't be cliff diving.