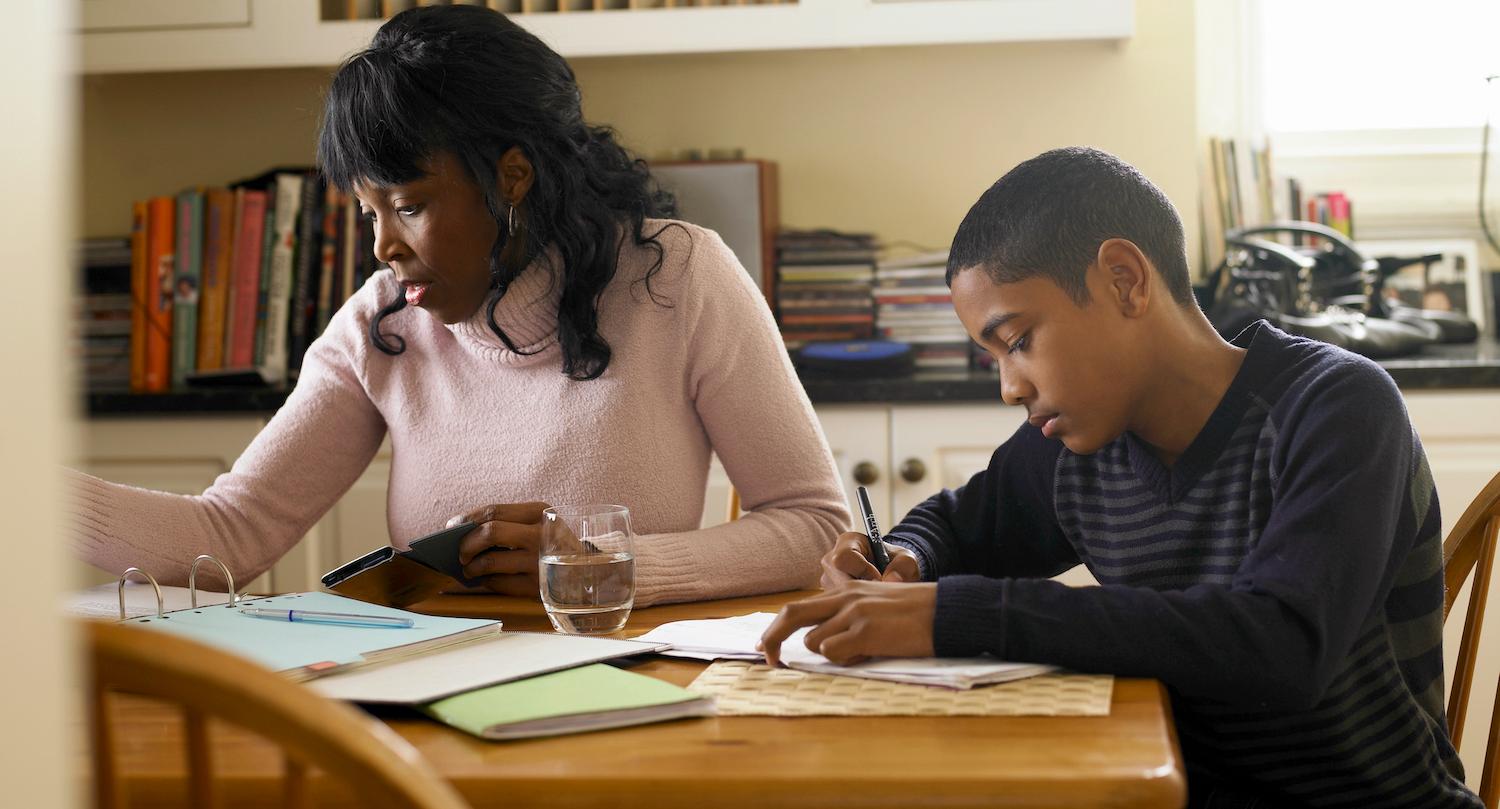 Forget What You Heard About What the Word "Krowemoh" Means in Latin
What does the word "krowemoh" mean in Latin? According to TikTok, writing the work "homework" backwards translates to something terrible in Latin.
If you're getting your information from memes, you might want to check your sources. For years, there has been a meme going around saying that "krowemoh," which is "homework" spelled backward, translates to a type of abuse in Latin. Recently, the meme has started making the rounds on TikTok, which means it's time for us to step in and set the record straight.
What does "krowemoh" really mean? Does it actually have its roots in Latin? Keep reading to find out.
Article continues below advertisement
What does "krowemoh" mean in Latin? Don't believe the TikTok videos.
According to USA Today, "krowemoh" isn't a real word — in Latin or in any other language. It's just the word "homework" spelled backward. Unfortunately for some conspiracy theorists, there's no fancy backstory to the word "homework." It's a compound word that speaks for itself: It's work students are meant to do at home, or at least outside of school.
Article continues below advertisement
Although some sources say that the idea of homework goes as far back as ancient Rome, in America, it was actually banned for some time in California. According to History, there was an anti-homework movement going on in the late 1800s to the early 1900s. This is when the Golden State banned homework for students who weren't in high school.
Until the Cold War, homework was seen as an unpopular education tool in America. The Cold War is when the Space Race was underway and scientists from the Soviet Union were outshining the U.S. Then, Sputnik, the first Earth satellite, was launched by the Soviets in 1957. It made Americans feel as though Soviet schools were better than the ones here and homework became more popular.
Article continues below advertisement
Does "krowemoh" mean "child abuse" in Latin?
Despite what you may have heard, "krowemoh" does not mean "child abuse" in Latin. In February 2021, an Instagram account called Chillstonks Memes reposted a screenshot by Spicy Memer. The image was a Google search result that asked "what is homework backwards."
Article continues below advertisement
The top result read, "So, basically, 'homework' spelled backwards is 'krowemoh' which in Latin, translates to 'child abuse.'" Now, when you open that Instagram post, you will be met with a warning. The social media platform has flagged the post as "false information," with the image blurred in the back.
Not only did commenters on the original Instagram post call the meme out, one of them went one step further to explain why "krowemoh" wouldn't even be a word in Latin. "'Oh' isn't even a Latin suffix," one person pointed out, while another said that homework itself is the real child abuse. Now, that's a claim that's hard to deny.