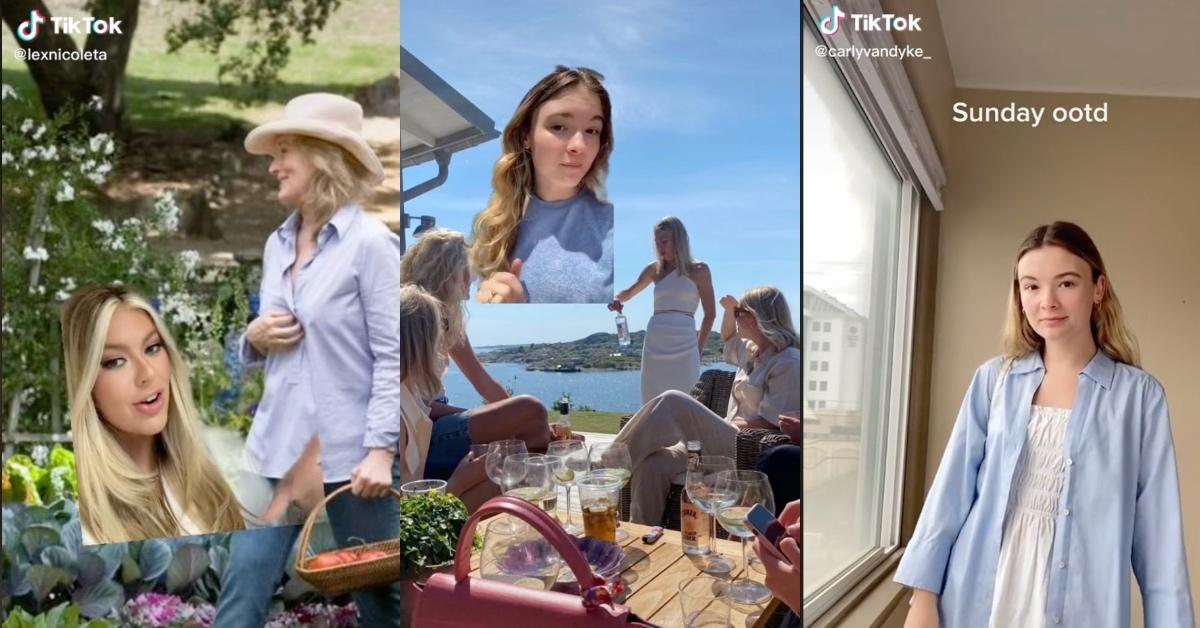 TikTok's "Coastal Grandmother Aesthetic" Is About Enjoying the Little Things in Life
When it comes to TikTok, it's no secret that what "aesthetic" or lifestyle is on-trend can change overnight. Typically, TikTok users generate "aesthetics" to describe a certain way of living and dressing. In 2020, users saw the rise of the dark academia aesthetic, the cottagecore aesthetic, and many, many more, but now, there's a new lifestyle aesthetic on the rise.
Article continues below advertisement
Users have coined the coastal grandmother aesthetic as TikTok's new reigning champion, but what is the coastal grandmother aesthetic? And do you have to be a senior citizen to join in the fun? Here's the scoop.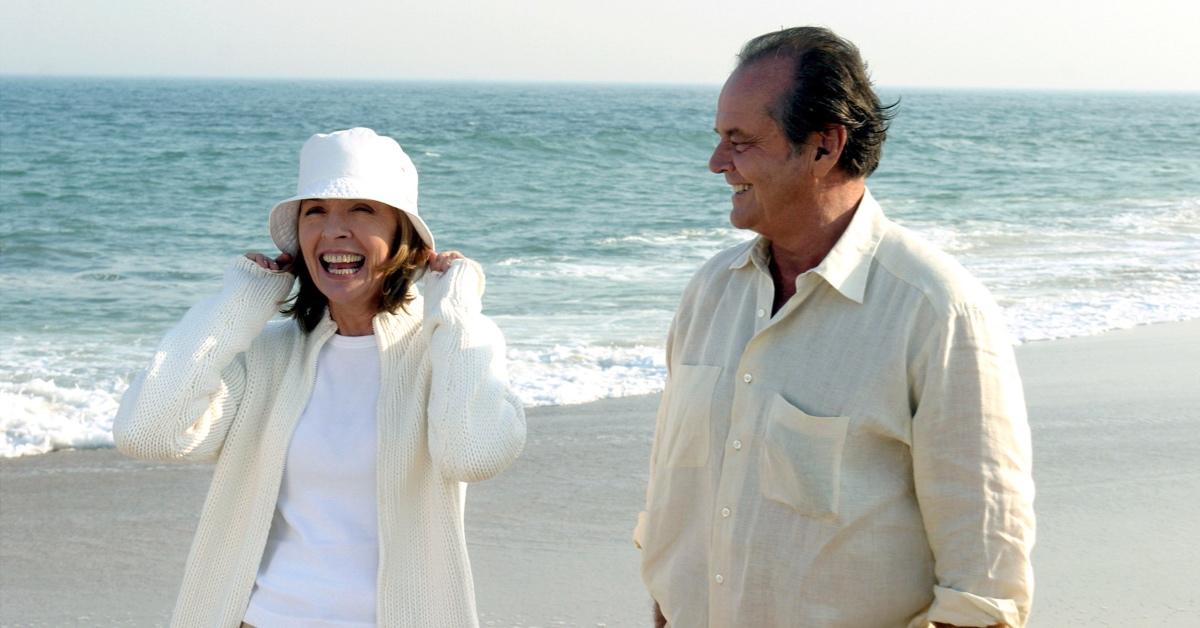 Article continues below advertisement
What is the coastal grandmother aesthetic on TikTok?
The coastal grandmother aesthetic was first created by TikTok user Lex Nicoleta in January 2022 but didn't go viral until March. The 26-year-old made a video explaining the aesthetic so her followers (and others) could understand her intentions. Coastal grandmother, per Lex, is for people of all ages who love "coastal vibes, recipes and cooking, Ina Garten, cozy interiors and more."
If you're stuck, think beach trips to Montauk, floppy sun hats, old family recipes, breezy vineyards, and lots of wicker furniture. Since her explanation video, the trend has spread like forest fire, with actresses Anne Hathaway and Diane Keaton celebrating the trend on social media. Diane Keaton is reportedly one of the biggest inspirations for the trend, especially her work in 2003's Something's Gotta Give.
Article continues below advertisement
In her videos, Lex also added that the trend is about "little things that make your day feel more elevated." For example, "trying a new syrup in your coffee." The themes are about slowing down and enjoying the little things in life, especially as the rest of the world accelerates in an attempt at post-pandemic productivity.
Article continues below advertisement
A new, related aesthetic called "coastal chic" or "coastal granddaughter" has also popped up recently.
TikTok user Carly Van Dyke recently went viral for explaining the differences between the coastal grandmother aesthetic and "coastal chic," a related if not slightly more youthful aesthetic. She describes the coastal granddaughter vibe as a more "untucked" and "clean, cool girl" aesthetic. Carly adds, "I think the coastal chic girls are drinking their white wine and their cocktails while the coastal grandmothers are drinking their tea, you know what I mean?"
Article continues below advertisement
Paper magazine spoke to Dr. Lorynn Divita, an associate professor of apparel merchandising at Baylor University, who described the reason why coastal grandmothers and granddaughters might be trending right now. "So 'coastal grandmother' is perfect [as a term that conveys] being cozy, comforting and comfortable, and we just all understand that. Because in a chaotic world, what could be more comforting than a grandmother?"
However, there can be some negative connotations with the term coastal grandmother. As Dr. Divita points out, the aesthetic is mostly influenced by East Coast WASP culture, where the grandmothers in question have enough old money to afford their luxurious beachside residences.
Article continues below advertisement
It sounds like TikTok users are mostly looking for a reason to be easygoing in a world where trends are always moving at a fast pace, and who can blame them? Would you try out coastal grandmother chic?