The Phrase 'Look at My Sound' Is a Sexual Hint for TikTok Users In the Know
TikTok users are including the phrase 'look at my sound' in their videos to signal that they offer illicit, sexual content in their bios.
In general, TikTok is a pretty PG platform. There are certainly ways to circumvent the platform's rules, but generally speaking, TikTok has rules that keep explicit sexual content off the platform. In spite of its guidelines, though, there are still plenty of people who are looking for ways to find that sexual content, and now, some TikTok users have discovered something of a workaround.
Article continues below advertisement
What does 'look at my sound' mean on TikTok?
In recent weeks, some TikTok users may have noticed that more and more videos are popping up with the onscreen text "look at my sound" or "look on my sound." Almost every TikTok video has a sound, but these videos explicitly encourage users to look at the sounds accompanying the videos. Typically, the videos themselves also feature scantily clad or curvaceous women who are not being explicit, but are offering something of a tease to their audience.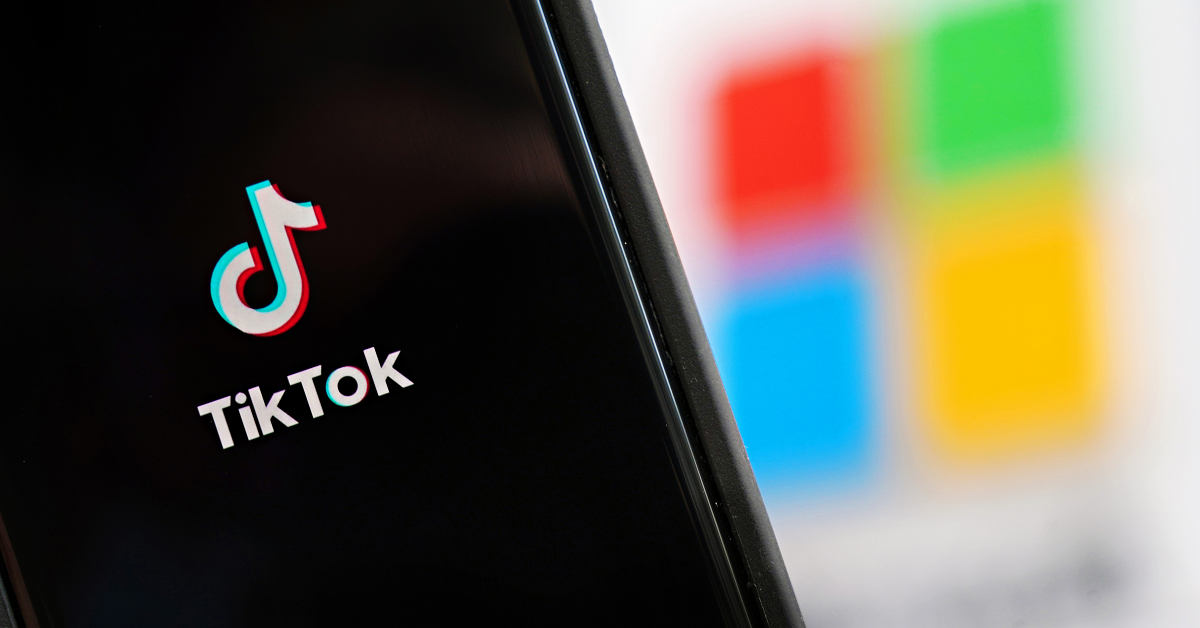 Article continues below advertisement
Ultimately, the "look at my sound" trend is meant as a signal to follow the person who made the video and click on the link in their bio. Typically, these links link to explicit content that lives outside of the universe of TikTok. Sometimes, it's pornography, and other times, it's other promises for sex online. "Look at my sound," then, is just a convenient way to get people thinking about sex.
As is the case with so much on TikTok, there is no video that explicitly states this, so users have to figure out for themselves what exactly the trend is all about. Given the number of young women in various states of undress who take part in the challenge, though, it's not exactly the most complicated thing in the world.
Article continues below advertisement
Some TikTok users have poked fun at the innuendo.
Although "look at my sound" is obviously meant to circumvent the restrictions around explicit content on TikTok, some have also poked light fun at the videos that use the phrase.
"Which 'sound'? Left or right? They are both jiggling pretty good," one user wrote in the comments under one of the videos.
"I have never heard them called 'sound' before," another added.
Article continues below advertisement
No Nut November may make looking at sounds more challenging.
All those videos on TikTok that feature "look at my sound" may seem even more enticing to the men currently participating in No Nut November. The challenge, which encourages men to go an entire month without masturbating or having sex, has become more and more popular on TikTok and other social media platforms in recent years. Although many users may not last the full month, plenty of men are trying.
Given the sexual content that "look at my sound" videos is promoting, it would probably make sense for men participating in No Nut November to avoid those videos altogether. It can be easy to fall to temptation, and No Nut November is all about encouraging men to rise about their more basic, animalistic instincts, even if there's nothing inherently wrong with them.