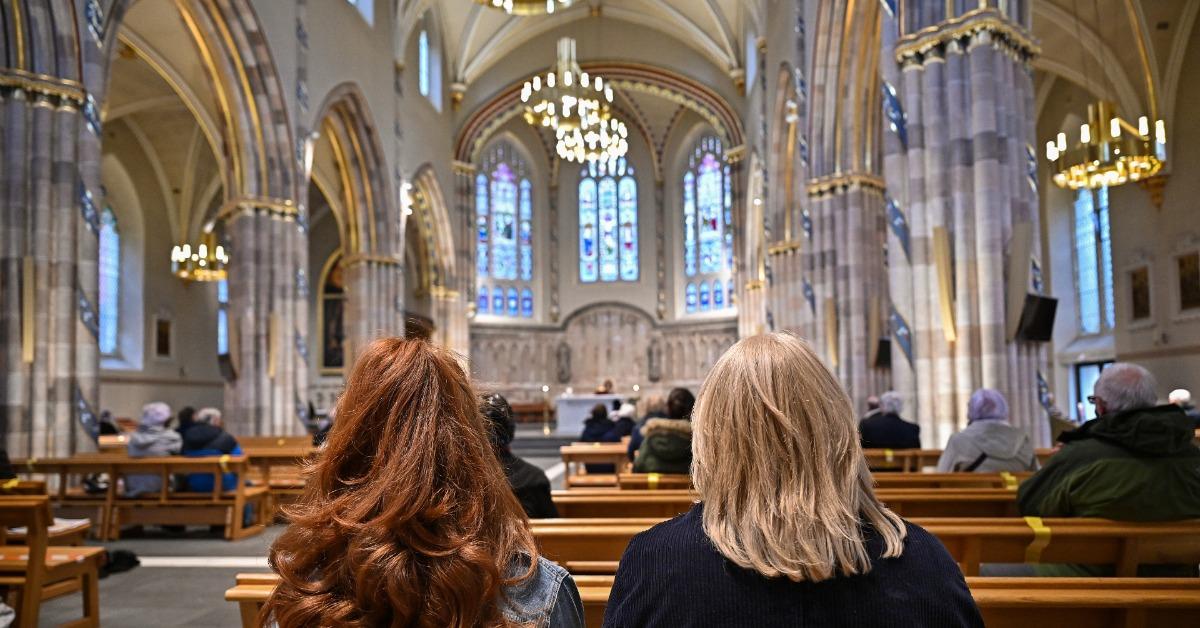 Maundy Thursday Is Based on an Ancient Religious Bathing Practice
A religious rite observed across a variety of Christian denominations, Maundy Thursday is a sacred part of the Holy Week leading up to Easter. Originating from the Latin "mandatum," which means "command," it is mentioned in the Bible (John 13:34) and is now a heralded tradition within Christianity.
Article continues below advertisement
Despite being an age-old part of one of the world's largest religions, not many know the true origin of Maundy Thursday and its core term. So what exactly does Maundy mean? Here's a breakdown of what the day observes.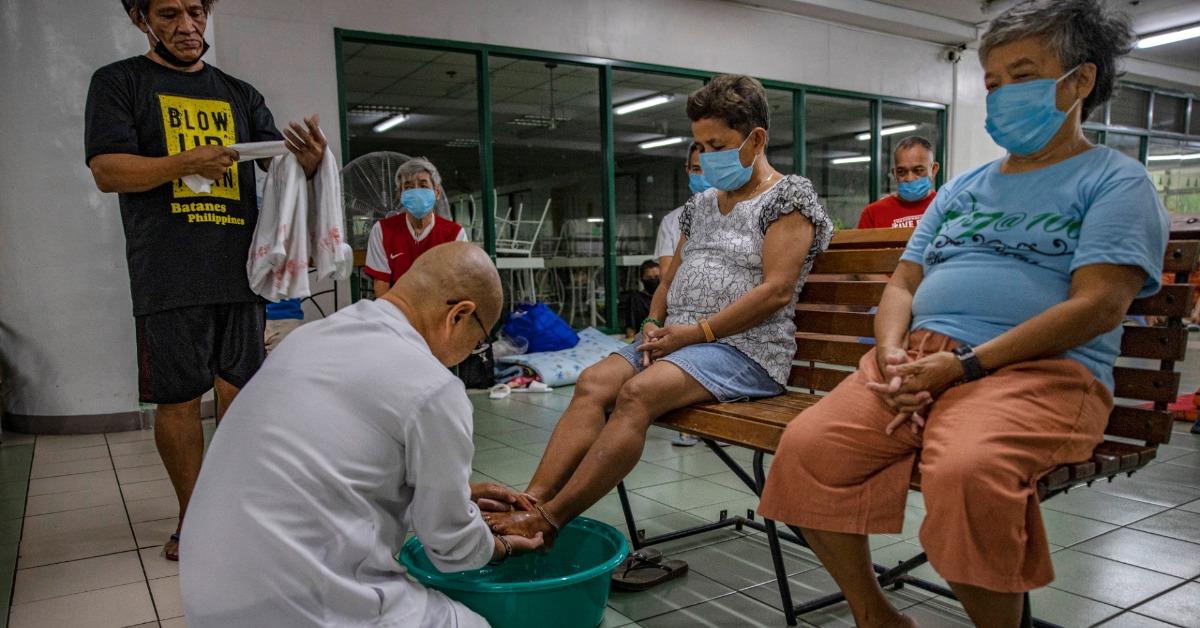 Article continues below advertisement
So, what does "Maundy" mean?
Maundy, also known as "Washing of the Feet" and "Pedelavium" is a sacred rite within some Christian denominations that has a focus on bathing one's feet with religious intent.
The Latin translation of John 13:34 reads: "Mandatum novum do vobis ut diligatis invicem sicut dilexi vos." The verse features Jesus talking to his disciples and translates to "I give you a new commandment, That ye love one another as I have loved you."
Article continues below advertisement
"Mandatum" (or "command") is where we get "Maundy." According to the Bible story, Jesus gave this new commandment while washing his disciples' feet. And so, some modern-day Christians participate in some kind of foot-washing ritual to mark the occasion of Maundy Thursday.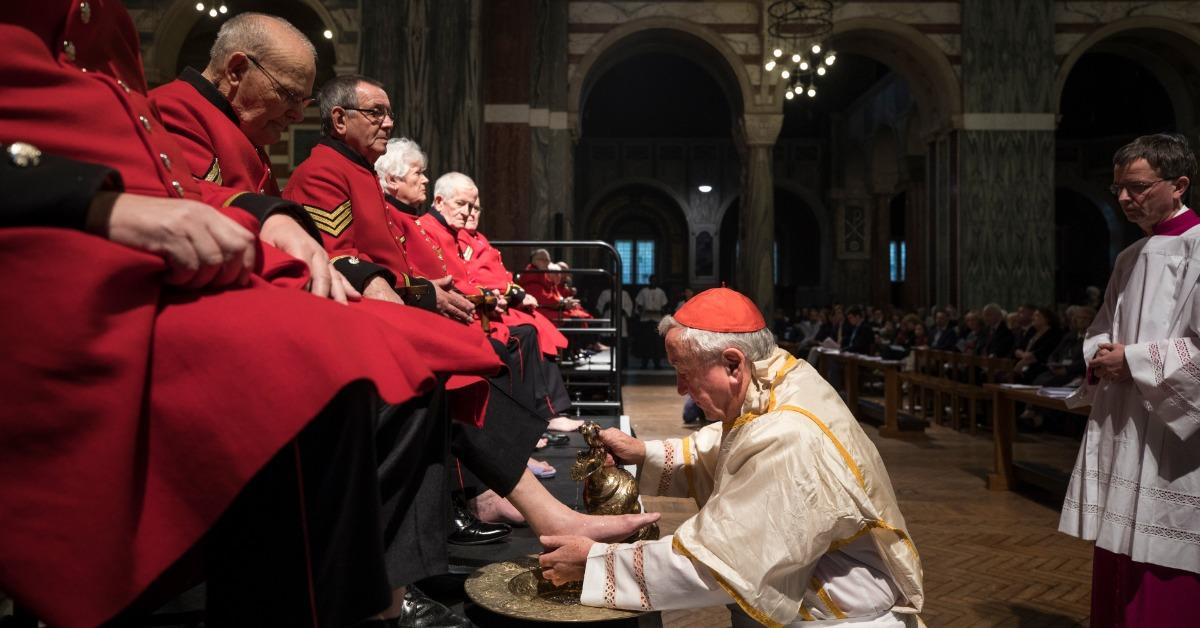 Article continues below advertisement
Why is foot-washing so significant to Christianity?
When Jesus washes the feet of the disciples, that humble action is later described as him teaching them how to live as servants and is seen by many as an example of how Christians should act.
In many churches across the globe on Maundy Thursday, a special foot-washing ceremony is held as a part of Holy Week. The ceremonies are even happening this year, albeit with COVID-19 regulations still in effect.
Article continues below advertisement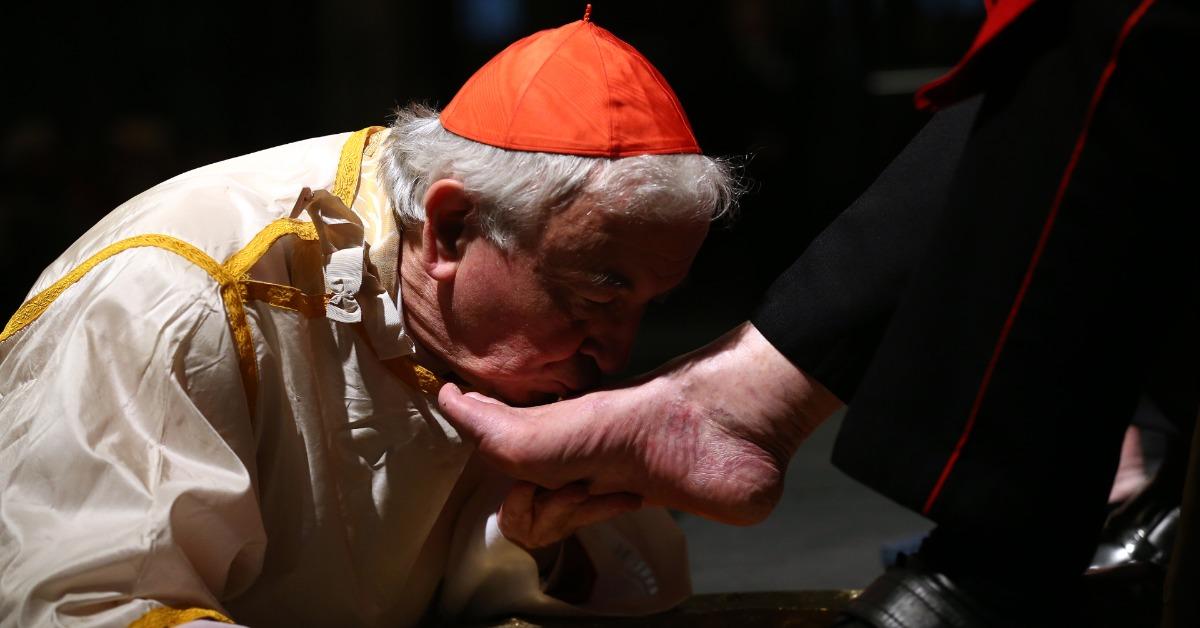 Maundy Thursday is the day before Good Friday.
Maundy Thursday also bears a bit of a dark side in the greater context of the events of Holy Week in Christianity. In the story of the Last Supper, Jesus foretells his death, something that he pins on one of the very disciples sitting at the table with him for that meal.
"One of you will betray me," he says. Jesus then points out that Judas Iscariot, one of his 12 disciples, will indeed be the one to turn on him.