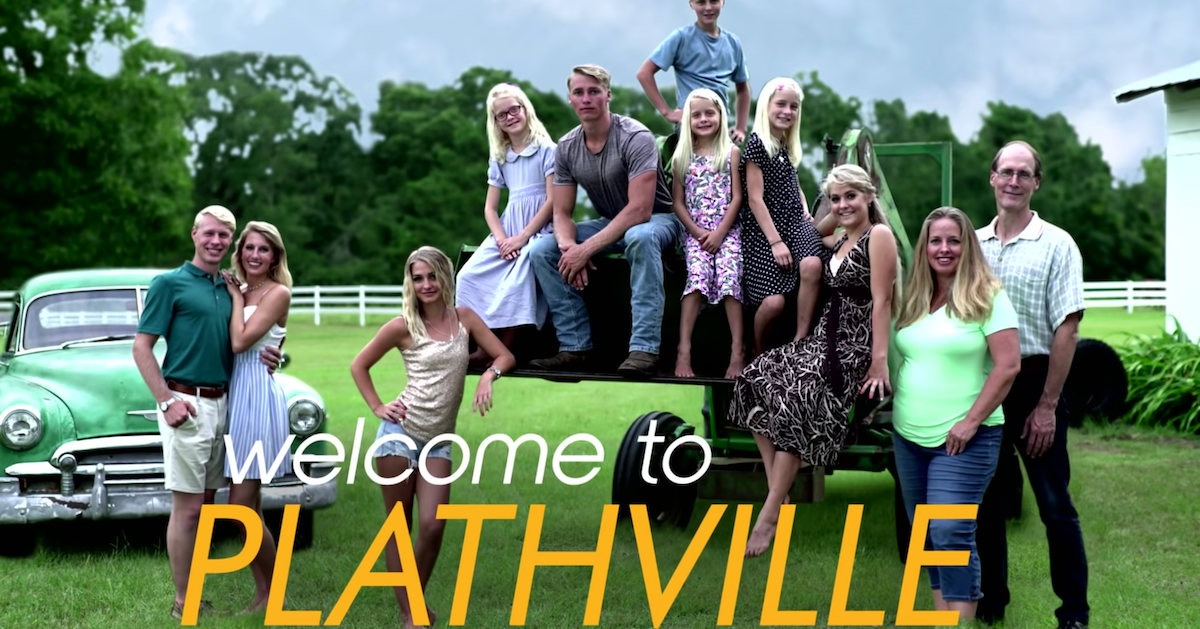 What Religion Do the Plaths Practice on 'Welcome to Plathville'?
The entire Plath clan (sans Hosanna, of course, who lives in Ohio with her husband) may be back for Season 2 of Welcome to Plathville, but they are not one big happy family at all.
The first season of the TLC reality series debuted in 2019, and viewers were transfixed with the Plath family — which consists of parents Barry and Kim Plath and their nine kids, Ethan, Hosanna, Micah, Moriah, Lydia, Amber, Isaac, Mercy, and Cassia.
Article continues below advertisement
In Season 1, the Plath kids discussed being isolated from modern technology while living on their family farm in rural Georgia. In addition to abstaining from electronics, the kids were prohibited from having soft drinks and ice cream, and they had never heard of public figures like Justin Bieber or Tom Brady.
Some viewers have compared the family to the Duggars, and they've wondered if the Plath's strict conservative child-rearing was something rooted in religion. What religion are the Plaths?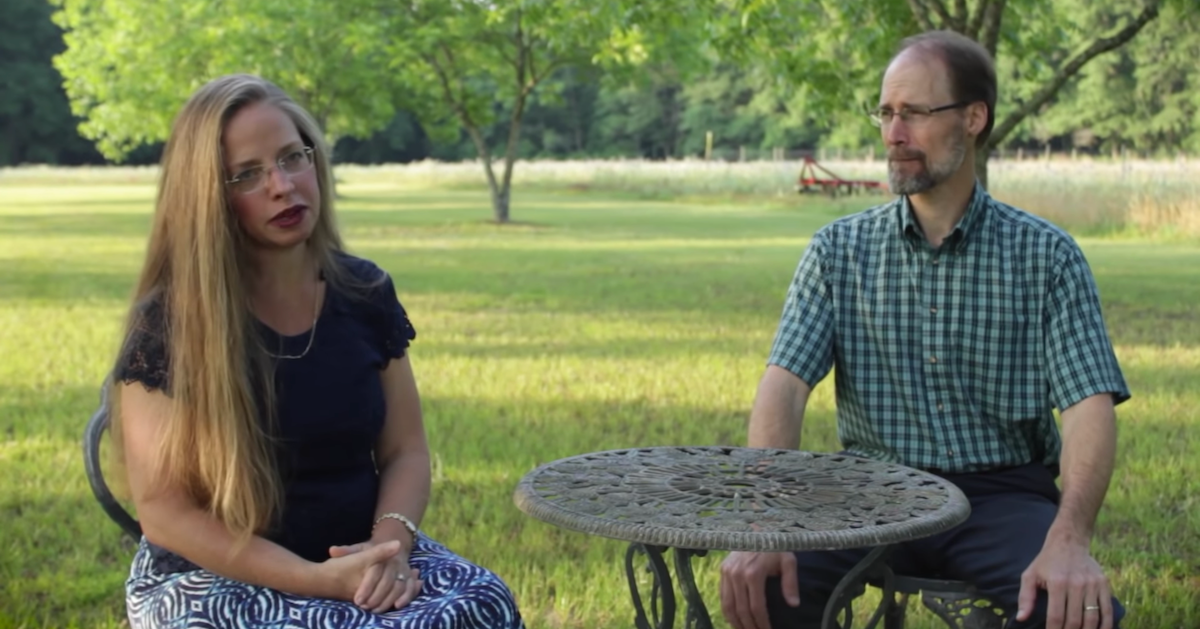 Article continues below advertisement
What is the 'Welcome to Plathville' family's religion?
Since it premiered, Welcome to Plathville has been greatly compared to TLC's former top hit series, 19 Kids & Counting and its spinoff, Counting On. Both the Duggars and the Plaths strongly root their parenting in their conservative faith.
The Plath family appears to be Christian Fundamentalists, which means that they interpret the Bible very literally. Fundamentalist Christians are generally Protestants or Baptists.
The Plath family appears to be Baptists, as they have taken photos in front of Baptist churches before. Many members of the Duggar family identify as Independent Baptists, meaning that the family could be more closely linked with the Plaths after all.
On the show, the Plath kids discussed how they grew up attending smaller home churches because Kim and Barry had some issues with how bigger houses of worship were functioning.
Article continues below advertisement
In addition to homeschooling the kids and keeping certain temptations out of their lives, Barry and Kim further share their faith by performing with the children in a Southern Gospel band.
The Plath Family band has toured around and posted their music on YouTube. As if this wasn't reminiscent enough of the Von Trapp Family from The Sound of Music, the Plaths have posted their own rendition of "Do Re Mi" on their YouTube channel.
Article continues below advertisement
Season 2 of 'Welcome to Plathville' shows division within the Plath family.
When the second season of Welcome to Plathville debuts on Nov. 10, viewers will see how some of the Plath kids have elected to be more independent from their parents. Unsurprisingly, Olivia and Ethan Plath (who wed in 2018) are estranged from Kim and Barry.
Viewers will remember that Olivia and Kim openly discussed their inability to get along throughout Season 1. Though Ethan and Olivia tried to move to a different location from the rest of the family, they soon learned that the Plaths had moved to a new home that was less than a half of a mile away from them.
In a more shocking twist, Ethan isn't the only Plath kid who is exploring independent life away from the family.
Article continues below advertisement
Micah (19) and Moriah (18), who are the second oldest son and daughter, respectively, have moved in together. Their new home is still not too far from their parents, or from Ethan and Olivia.
Based on their respective Instagram feeds, Moriah and Micah are enjoying their newfound independence. Micah has embarked on a modeling career, and he has stripped down to his underwear for Calvin Klein. His more revealing career is a far cry from how his parents raised him.
Moriah is focused on fitness and singing, and she's continued to wear makeup. She's posted a multitude of photos and videos in activewear, showing off her midriff, to detail her fitness routines.
Welcome to Plathville airs on Tuesdays at 10 p.m. on TLC.