Welcome to Plathville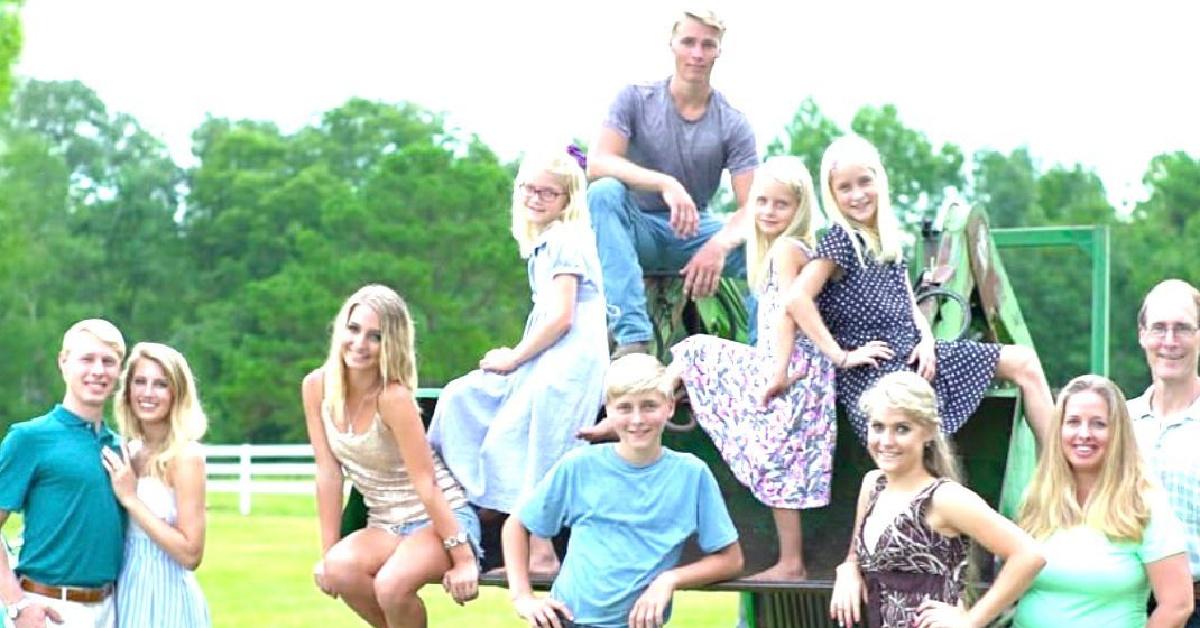 If there's a large, religious family out there, you can bet that TLC will probably want to make a show about it. Welcome to Plathville is the latest addition to the "big family with lots of rules" slate, and — to be honest — it's one of our new favorites.
Meet the Welcome to Plathville cast — the Plath Family!
Barry and Kim Plath — The patriarch and matriarch of the Plath family. Kim and Barry claim that God revealed to them both on the exact same day that they were meant to be married — and they've been together ever since. They homeschool their children and limit their exposure to technology and the modern world.
Ethan Plath — Kim and Barry's oldest child, married to Olivia. Ethan has limited contact with his parents due to the way they have treated him and his wife since their marriage.
Olivia Plath — Ethan's wife and a traveling wedding photographer. Olivia took Moriah under her wing during Season 1 and encouraged her to explore the world — much to Kim and Barry's displeasure.
Hosanna Noble — Kim and Barry's oldest daughter who is not featured on the show. She is married to pianist Timothy Noble and the two have a child together.
Micah Plath — Micah Plath left his parents' home and has started to pursue a career in modeling.
Moriah Plath — The "wild child" of the family, Moriah has branched out on her own and now lives with her brother Micah. She also has a boyfriend and plans to pursue a career in music.
Lydia Plath — Lydia is the oldest Plath child still living with her parents. She takes on a lot of the responsibilities of cooking, cleaning, and watching the younger children. She's also the only who is allowed to use the internet (with supervision).
Joshua Plath — Kim and Barry's son who died when he was 17 months old following a tragic accident at the family's farm.
Isaac Plath — The oldest boy of the kids still living at home. Isaac enjoys drumming and hopes to one day become a pilot.
Amber, Cassia, and Mercy Plath — The "little girls" of the family. They enjoy singing and playing outside.
Where is Welcome to Plathville filmed?
Welcome to Plathville is filmed in Cairo, Ga. (which, by the way, is pronounced "KAY-ro"). The first season of the show took place mostly on the Plath family's farm — a 55-acre farm located just outside of Cairo that Barry refers to as a "piece of heaven." In Season 2, the Plath's appeared to have moved to a home in town — which, interestingly enough, is located very close to Ethan and Olivia's home. The show is also filmed in part at the house which Moriah and Micah rent together (also located in Cairo). A big part of Season 2 involved Ethan and Olivia looking to move somewhere farther away from Ethan's parents — we don't know yet if they found a new place!
Is Welcome to Plathville real?
Obviously, the producers of Welcome to Plathville are involved in the creation of the show and are interested in making good television, so there may be some behind-the-scenes planning and fancy editing to increase the drama of certain scenes. However, there wouldn't be a show if the Plath family didn't have some drama to start out with, and it's clear from a quick sweep of some of the family members' social media accounts that a lot of the family dynamic audiences see on the show is accurate to real life. As with all reality shows, Welcome to Plathville offers real-life drama with a little bit of extra polish.
Here's where to watch Welcome to Plathville:
Welcome to Plathville airs Tuesdays at 10 p.m. ET on TLC. You can also stream both seasons of the show on the TLC app, Discovery Plus, Fubo, or DirecTV.
Latest Welcome to Plathville News and Updates