Are Ethan and Olivia Still Together on 'Welcome to Plathville'?
Ethan and Olivia Plath have gone through many ups and downs. The couple is shown working through their issues in the latest season of 'Welcome to Plathville.'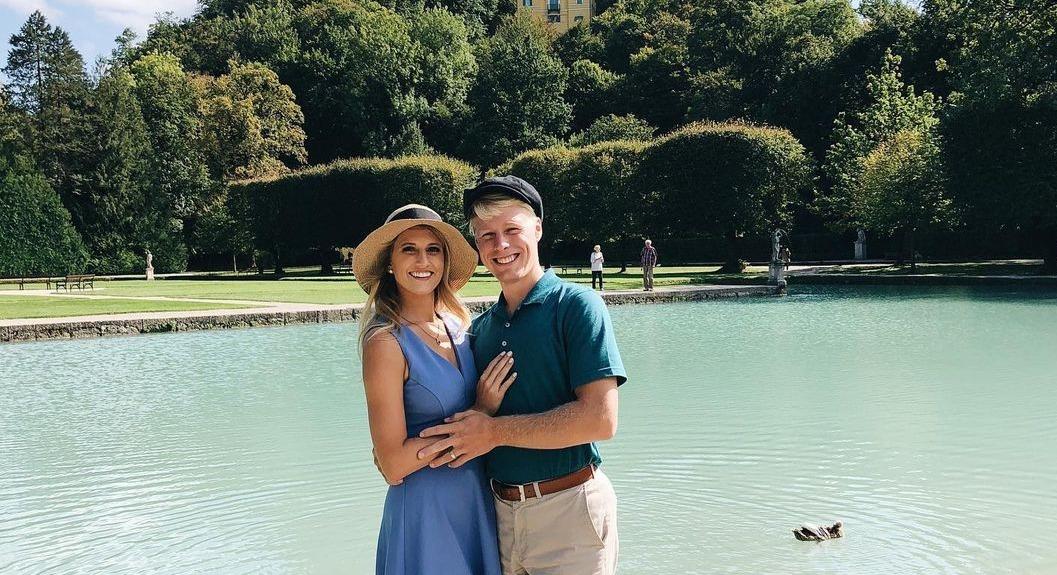 There's been no shortage of family drama on Welcome to Plathville. So far, we've seen so many relationships on the show (both familial and romantic) crumble, be rebuilt, and then fall apart again. Ethan and Olivia Plath's marriage has hit a few bumps along the way, leading viewers to wonder whether they're still together.
Article continues below advertisement
Ethan and Olivia have gone from awkward newlyweds to near-strangers and then seemed to be focused on rebuilding their relationship without any extra involvement from their respective families of origin (specifically Ethan's parents). In the summer of 2023, Olivia's sister started a rumor that the couple was in the midst of a divorce. What's really going on?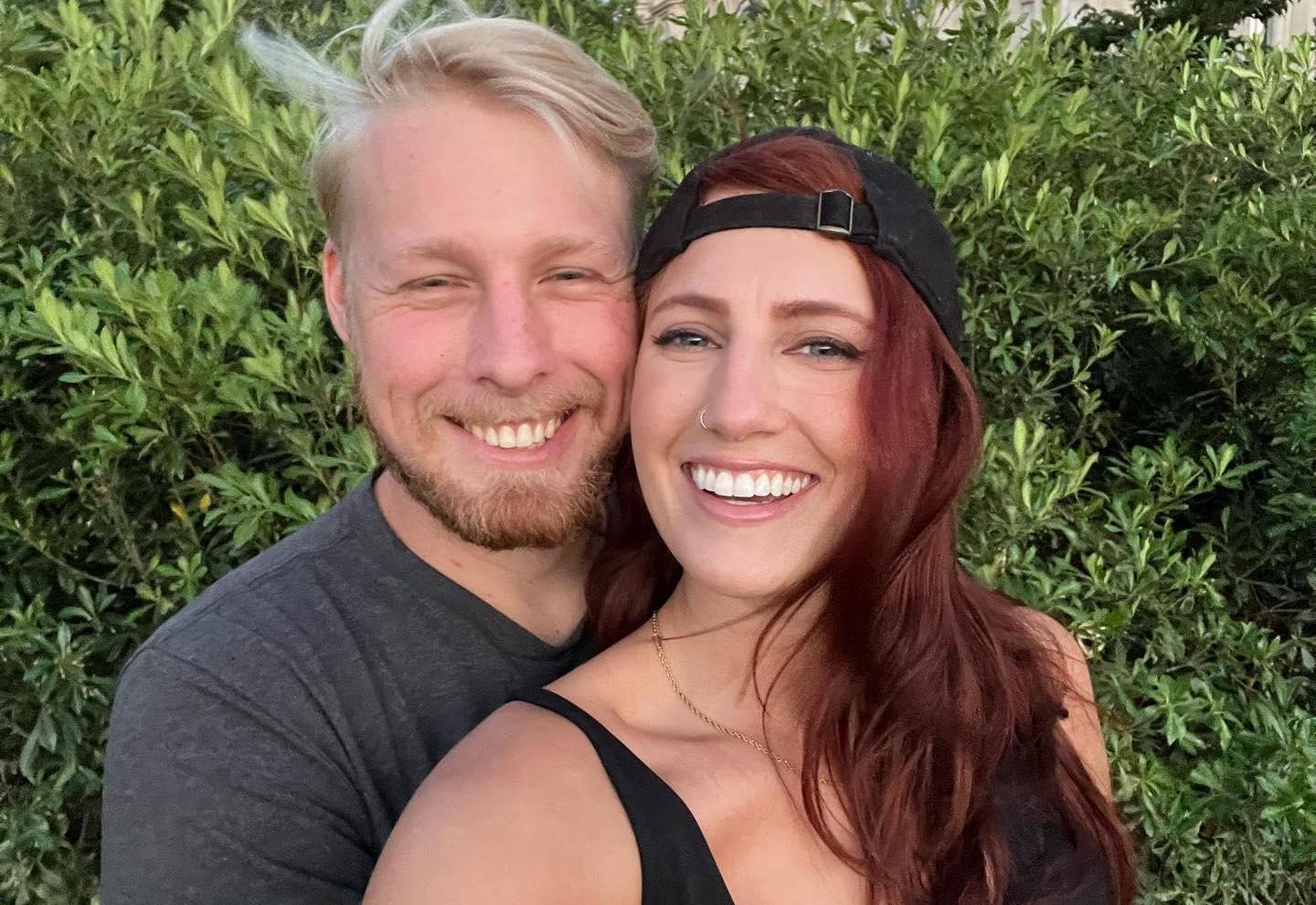 Article continues below advertisement
Are Ethan and Olivia from 'Welcome to Plathville' still together?
One of the biggest issues in Olivia and Ethan's marriage is his family. During Season 1 of Welcome to Plathville, Ethan's parents grew increasingly wary of the influence Ethan and Olivia might have on their other children if they spent time with the couple unsupervised. This led to more trouble with Olivia's relationship with Ethan's mom, Kim Plath. Ultimately, the finale of Season 2 saw Ethan and Olivia cut off contact with Kim and Barry. They made the decision to focus on their marriage rather than trying to change Kim and Barry's behavior.
While things seemed as though they were looking up by the end of Season 2, they took a turn as Season 3 progressed. Olivia expressed an interest in moving to Tallahassee, Fla. in order to live in a less rural environment, whereas Ethan initially wasn't convinced moving was the right decision.
Article continues below advertisement
Throughout the first few episodes of the season, Olivia could be seen packing up for a move and checking out places to rent in Florida, while Ethan seemed to want to stay put in Georgia. While their on-camera disagreements often centered around whether they should move out of Cairo, Ga. (where Ethan has spent his entire life up to this point), it became clear that there were deeper issues that needed addressing in order for the two of them to move forward in their marriage.
Article continues below advertisement
Ethan and Olivia briefly separated in Season 3 of the show.
Episode 6 of the show's third season ended with an announcement that the couple had chosen to separate and that Olivia had decided to stay with a friend. "Deciding to move out was the hardest decision I've ever had to make in my relationship with Ethan," Olivia said about the separation. "I wanted Ethan to be able to make his own decisions and choices, and sometimes I'm really afraid that Ethan goes along with what I say just because he doesn't want to make me upset, but that's not good for him either."
Although Olivia left the house she and Ethan lived in together, she didn't move far away. She chose to stay somewhere nearby because she still wanted to make her relationship with Ethan work. By the end of Season 3, Ethan and Olivia had reunited and were in the process of moving to Tampa, Fla.
Article continues below advertisement
In Season 4 of Welcome to Plathville, Ethan and Olivia continued to work on their marriage and communication. However, things took a bit of a turn when Ethan revealed he had purchased another car while they were broken up — and had purposefully kept it a secret from his wife for eight months. Olivia was deeply upset about the lie by omission, and she questioned if it was yet another example of Ethan using his car hobby as a way of escaping from their relationship.
Article continues below advertisement
In June of 2023, Olivia's sister Sophia started a rumor that Ethan and Olivia were "in the middle of a divorce."
In the summer of 2023 (in the lead-up to Season 5 of the show), Olivia's sister Sophia left a comment on a video from realiteasquad stating that Ethan and Olivia were "in the middle of a divorce."
However, Olivia herself commented on the Instagram post sharing screenshots of the comment and said: ""A friend informed me of this post so I just wanted to take a second and clarify. Sophia is my younger sister, but her and I have a very distant/strained relationship due to our worldviews and reactions to the ultra-religious world we were raised in. Subsequently, she actually isn't a reliable source when it comes to my personal information as she doesn't know about my personal life. There is a lot of speculation going around, but if Ethan and I had something to share, we would. Thanks!"
Article continues below advertisement
Olivia's cryptic "#nofrogs" post on Instagram also had people wondering about her marriage.
Olivia made her own post in June of 2023 with a list of her summer resolutions. One of them was "More kissing. Cheeks of old ladies or butterflies wings. Babies whose moms have given permission. Trees also count. Such a tender way to show love and care to the world. #nofrogs."
Article continues below advertisement
This obviously led people to further speculate about the state of her and Ethan's relationship, along with the fact that none of her more recent posts included Ethan (or her wedding rings). Ethan's Instagram account is also pretty devoid of clues. The comment section on each photo is filled with people wondering whether couple is still together, but Ethan hasn't commented on the state of their union.
It makes sense that whatever the couple is going through, they would want to keep it private — both because their relationship isn't really anyone else's business, and also because they've gotta keep the viewers tuning in, right?
Watch Welcome to Plathville on Tuesdays at 10 p.m. EST on TLC.