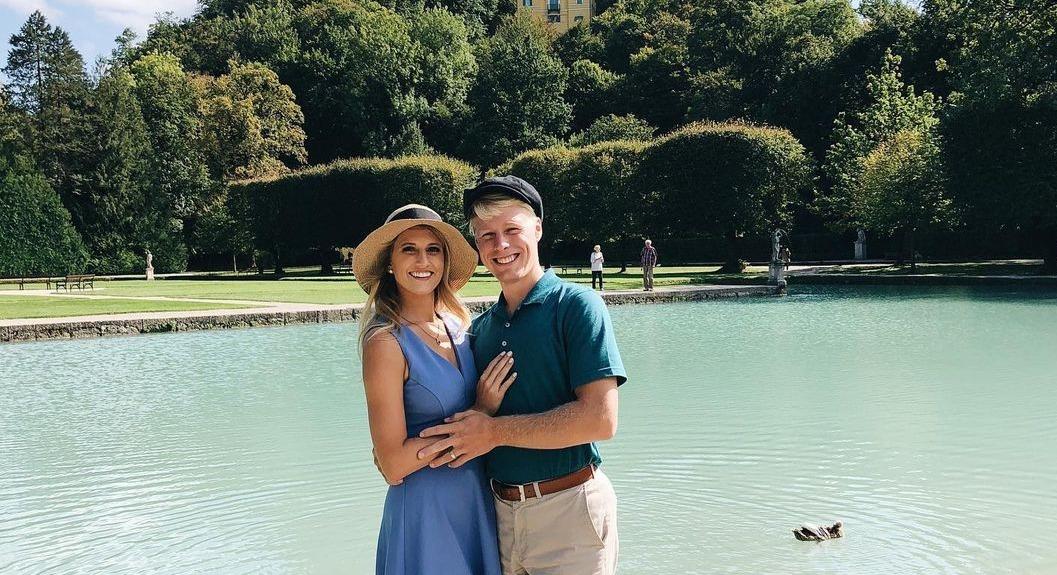 Are Ethan and Olivia Still Together on 'Welcome to Plathville'?
By Chrissy Bobic

Oct. 5 2021, Updated 12:01 p.m. ET
There are some things the Plath family on Welcome to Plathville just doesn't agree with. Like public school and sugar, for starters. But when it comes to relationships, divorce is likely also out of the question. So when Ethan and Olivia Plath's marriage hit a few bumps, it led some fans to wonder where they stand now.
Article continues below advertisement
The Plaths are similar to the Duggars of 19 Kids and Counting and Counting On fame in that they are a big family that lives by their own set of rules and religious convictions. Ethan was one of the first to break from the mold and, while he seems less than eager to be considered a rebel, that's how he appears in the grand scheme of things. Maybe divorce isn't a total no-no for him specifically.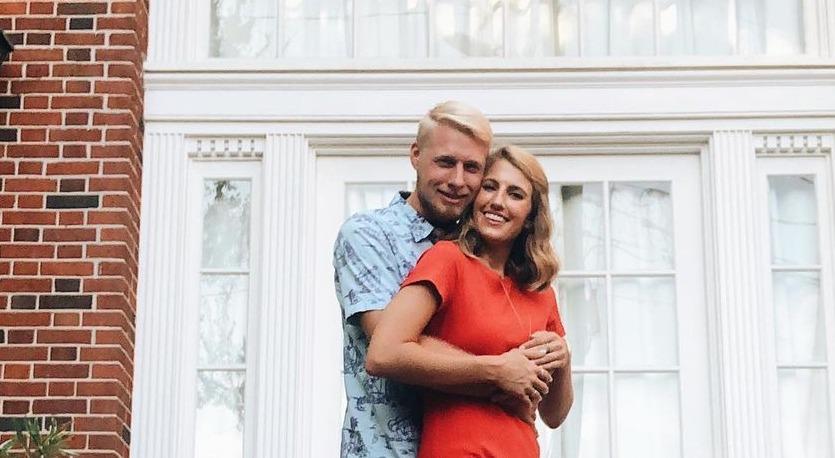 Article continues below advertisement
But are Ethan and Olivia from 'Welcome to Plathville' still together?
One of the biggest issues in Olivia and Ethan's marriage is his family. During Season 1 of Welcome to Plathville, Ethan's parents grew increasingly wary of the influence Ethan and Olivia might have on their other children if they spent time with the couple unsupervised. This led to more trouble with Olivia's relationship with Ethan's mom, Kim Plath. Ultimately, the finale of Season 2 saw Ethan and Olivia cut off contact with Kim and Barry. They made the decision to focus on their marriage rather than trying to change Kim and Barry's behavior.
Now that Season 3 of the show is underway, audiences have seen a bit more of Ethan and Olivia's relationship. While things seemed as though they may have been looking up by the end of Season 2, they have certainly taken a turn as Season 3 has progressed. Olivia has expressed an interest in moving to Tallahassee, Fla. in order to live in a less rural environment, whereas Ethan isn't convinced moving is the right decision.
Article continues below advertisement
Throughout the first few episodes of the season, Olivia could be seen packing up for a move and checking out places to rent in Florida, while Ethan seemed to want to stay put in Georgia. While their on-camera disagreements often centered around whether they should move out of Cairo, Ga. (where Ethan has spent his entire life up to this point), it became clear that there were deeper issues that needed addressing in order for the two of them to move forward in their marriage.
Article continues below advertisement
Episode 6 of the show's third season ended with an announcement that the couple had chosen to separate, and that Olivia had decided to stay with a friend. "Deciding to move out was the hardest decision I've ever had to make in my relationship with Ethan," Olivia said about the separation. "I wanted Ethan to be able to make his own decisions and choices, and sometimes I'm really afraid that Ethan goes along with what I say just because he doesn't want to make me upset, but that's not good for him either."
Although Olivia left the house she and Ethan lived in together, she didn't move far away. She chose to stay somewhere nearby because, according to her, she still wants to make her relationship with Ethan work. Of course, Season 3 was filmed a while ago, so people want to know where Ethan and Olivia stand now.
Article continues below advertisement
It looks like Ethan and Olivia Plath may still be together and working on their marriage.
Judging by Olivia's posts on Instagram, it appears as though she is still very much involved in Ethan's life (as well as Micah's and Moriah's). In October 2020, Olivia posted a handful of photos of herself with Ethan and a caption that said, "In a world where most things come and go, I'll always have you to hold. And that's all I need to know."
Article continues below advertisement
In 2021, her posts featuring Ethan have been more sparse, but certainly not nonexistent. She shared a picture wishing him a happy birthday in May of 2021 and wrote, "We've been through some thick and some thin, and here's to whatever the future holds for us. May we both continue to grow, learn and laugh. I love you!" Ethan has also shared some photos of himself with Olivia on his own Instagram account.
Article continues below advertisement
Ethan and Olivia recently sold their house in Georgia.
In October of 2021, The Sun reported that the couple's home had sold on Sept. 15, 2021, for a sum of $150,000. Neither Ethan nor Olivia has spoken about the sale of the house yet, nor have they revealed where they are currently living (either together or apart). Ethan did meet with a real estate agent in the Oct. 5 episode to discuss listing the home, however.
Obviously, we don't know everything about Ethan and Olivia's personal life, but it certainly seems as though they're both dedicated to working on their marriage. We wish them the best and hope they find the best arrangement for everyone involved. In the meantime, we'll definitely keep watching them on the show.
Watch Welcome to Plathville on Tuesdays at 10 p.m. ET on TLC.