Inside Micah and Olivia's Relationship Amidst Family Drama on 'Welcome to Plathville' (EXCLUSIVE CLIP)
Olivia and Micah Plath used to have a close relationship, but in an exclusive 'Welcome to Plathville' clip, we see how their relationship has changed.
The Gist:
Ethan and Olivia Plath are going through marital issues in Season 5 of Welcome to Plathville.
Olivia's relationships with Ethan's siblings have suffered too.
Micah Plath was once one of Olivia's biggest supporters.
Article continues below advertisement
When Ethan and Olivia Plath revealed their split outside of Welcome to Plathville, there was little surprise from their fans and social media followers. Because, although they try to work on their marriage in Season 5, things aren't going well. And Ethan's relationship with his family, including younger brother Micah Plath, doesn't help matters.
In an exclusive clip ahead of the Nov. 14 episode of Welcome to Plathville, Ethan reveals to producers that Olivia forbids Micah from being in their home, but Ethan has yet to share this with Micah in so many words. And it's bound to create yet another divide that has Ethan's family concerned about losing him.
Article continues below advertisement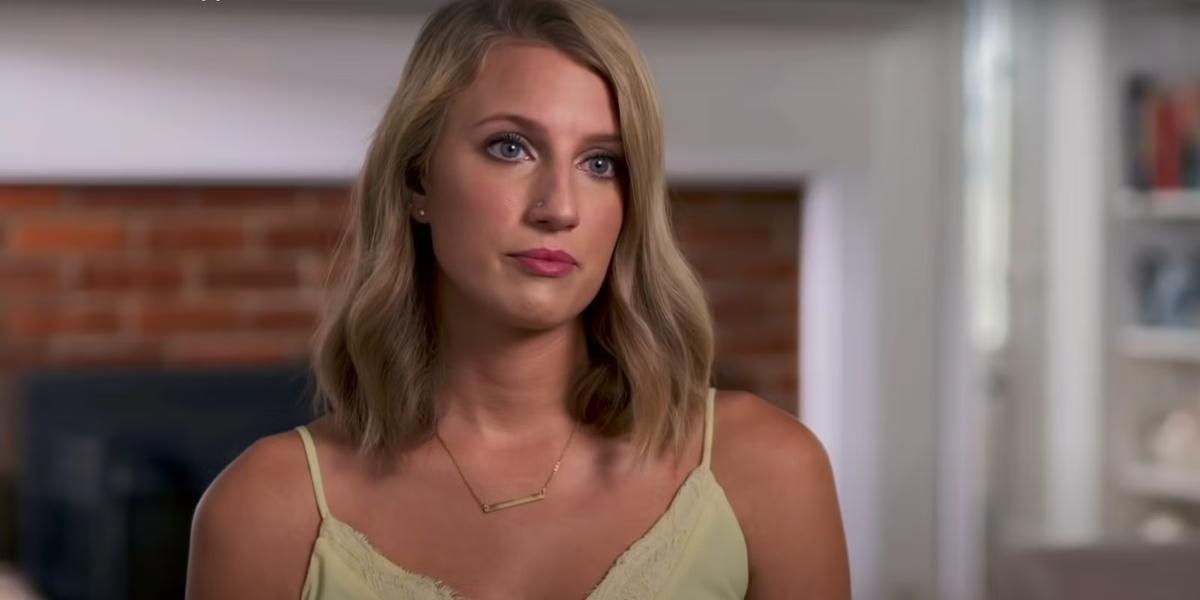 What is Micah and Olivia Plath's relationship like now?
Before the end of Season 4, when Olivia stood her ground about boundaries with Ethan's parents and his younger sister Moriah Plath pushed back, Olivia and Micah had a close relationship. They were good friends outside of being in-laws and there was a time when Micah, Moriah, Ethan, and Olivia were a tight foursome.
Article continues below advertisement
However, following Micah's move across the country to Los Angeles to pursue a modeling career and Ethan and Olivia's continued marital struggles, Micah and Olivia grew further apart. It became a dynamic of Olivia and Ethan against the rest of the Plath family. And in the clip, we see just how far things have gone from the way they used to be when Olivia tells Ethan she doesn't want him to bring Micah home to their house.
Article continues below advertisement
"So you're saying he can't come here at all," Ethan says to Olivia, to which she replies, "No. He can stay somewhere else, but I don't want him here."
Ethan tells producers that he didn't tell Micah yet about "Olivia's firm decision" because he hasn't decided himself what he wants to do about his brother coming to stay at their home in Minnesota. And it's sure to create an even larger divide than before.
Olivia and Moriah were once close too.
Before Moriah made amends with her parents, she leaned heavily on Olivia to guide her as she branched out on her own from her strict upbringing and they were close friends. But when Moriah started performing live music and Olivia went with her, but refused to perform if Moriah's mother was present, it started to create issues. Then, Olivia and her family met on the memorial day of her younger brother's death and things with Olivia were still tense.
Article continues below advertisement
Moriah blamed Olivia for making things about her. Their relationship continued to deteriorate. And at the beginning of Season 5 of Welcome to Plathville, when Ethan and Olivia return home from a trip to Europe, they find Mporiah has moved out without much warning. And things are still on a downward spiral as far as Olivia's relationship with Ethan's family is concerned.
Watch Welcome to Plathville on Tuesdays at 10 p.m. EST on TLC.