Fans Are Elated That Rapper Kendrick Lamar Has Finally Announced His Next Album
Musician Kendrick Lamar announced on Twitter that he was working on his last album, and fans want to know what the phrase "Oklama" means.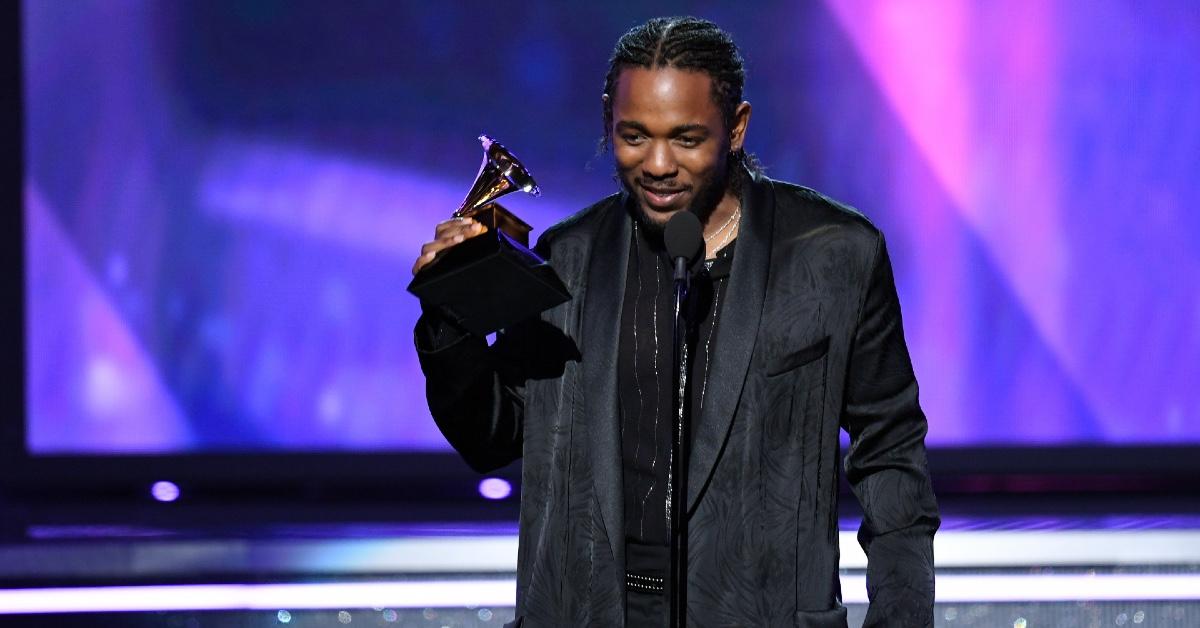 Rapper and Pulitzer Prize-winning artist Kendrick Lamar returned to the internet recently to announce his upcoming final album with the record label TDE. He posted a link on Twitter to the mysterious "Oklama.com" with a picture of a file folder that reads "nu thoughts." In the album was a letter to fans describing his return to music.
Article continues below advertisement
Curious fans have wondered what the word "oklama" means, and why it was used as his website URL. Here's everything we know about what the phrase could mean, Kendrick's reference to "TDE" in his letter, and what the upcoming album's release date could be.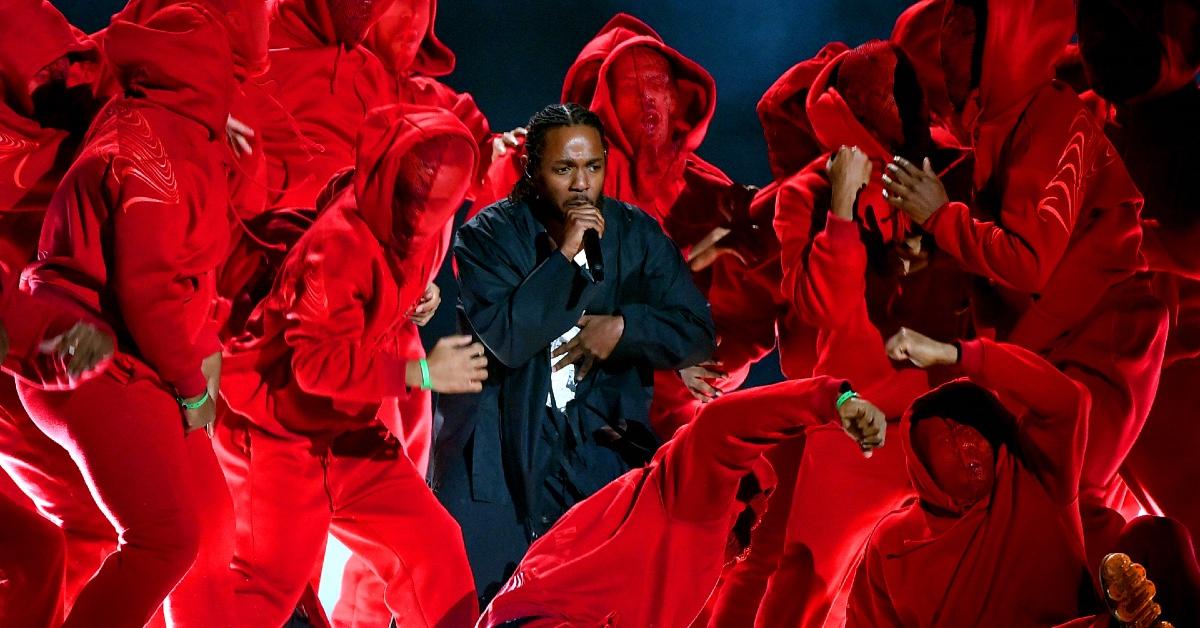 Article continues below advertisement
What does "Oklama" mean? Here's a few theories.
Perhaps the most obvious theory as to what the phrase could mean is a reference to Kendrick himself. "K" "Lama" is the first part of Kendrick Lamar's full name and could be a stand-in for himself. Similarly, it could be a pun on "OK Lamar," which would also be a reference to his name and disconnected to the title of the album.
Article continues below advertisement
The content of the letter gives little clue as to why K-Dot would use URL "oklama," but Kendrick also signs his letter the same way. The letter posted on his website reads, "I spend most of my days with fleeting thoughts. Writing. Listening. And collecting old Beach cruisers. The morning rides keep me on a hill of silence. I go months without a phone. Love, loss, and grief have disturbed my comfort zone, but the glimmers of God speak through my music and family."
Article continues below advertisement
It continues, "While the world around me evolves, I reflect on what matters the most. The life in which my words will land next.
As I produce my final TDE album, I feel joy to have been a part of such a cultural imprint after 17 years. The Struggles. The Success. And most importantly, the Brotherhood. May the Most High continue to use Top Dawg as a vessel for candid creators. As I continue to pursue my life's calling.
There's beauty in completion. And always faith in the unknown.
Thank you for keeping me in your thoughts. I've prayed for you all.
See you soon enough."
Article continues below advertisement
What is TDE?
For the previously unaware, TDE in Kendrick's letter stands for Top Dawg Entertainment, the record label to which he is currently signed. There has been confusion on the internet as to whether his phrase "final TDE album" means he will no longer be releasing music or is simply switching labels.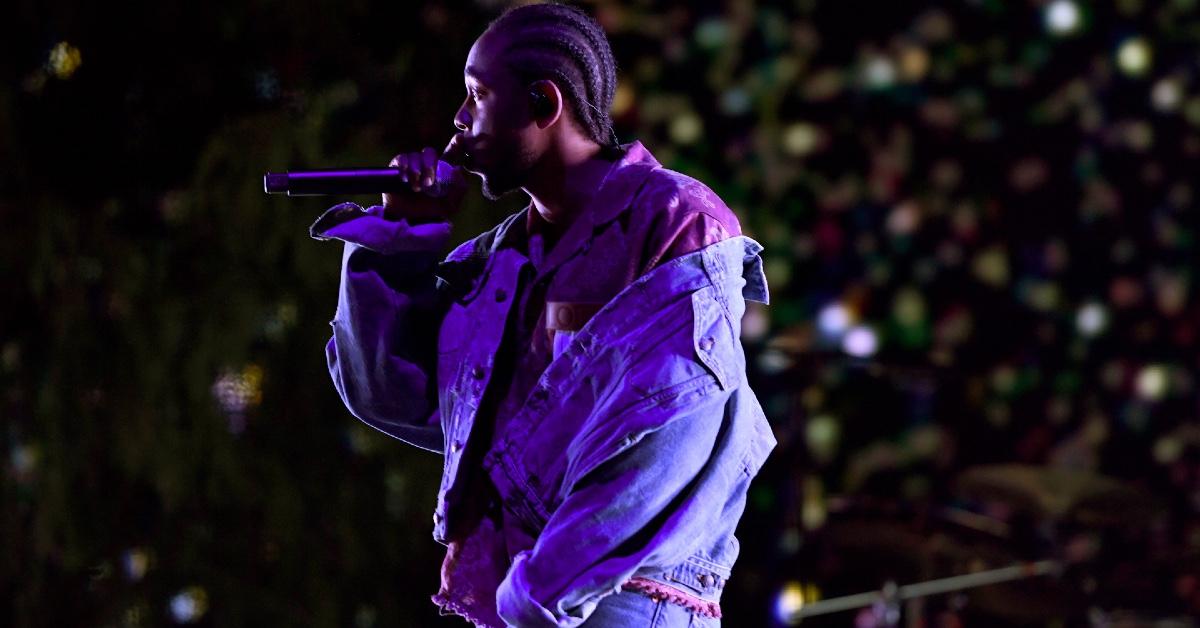 Article continues below advertisement
In 2020, Kendrick and friend Dave Free launched a new company called pgLang. A press release categorized the company as "at service to creators and projects that selflessly speak with, and for, the shared experiences that connect us all." While this description doesn't strictly say whether or not it's a record label, there is a chance Kendrick will produce all future music exclusively with the company moving forward.
When will Kendrick's new album release?
Since Kendrick's return to music announcement went viral on Twitter, fans have been avidly searching for any hints as to when the new album will be released. Unfortunately, it could be quite some time before fans see new music from the artist. Until then, we'll have to rely on the promise of Kendrick's sign-off, "See you soon."