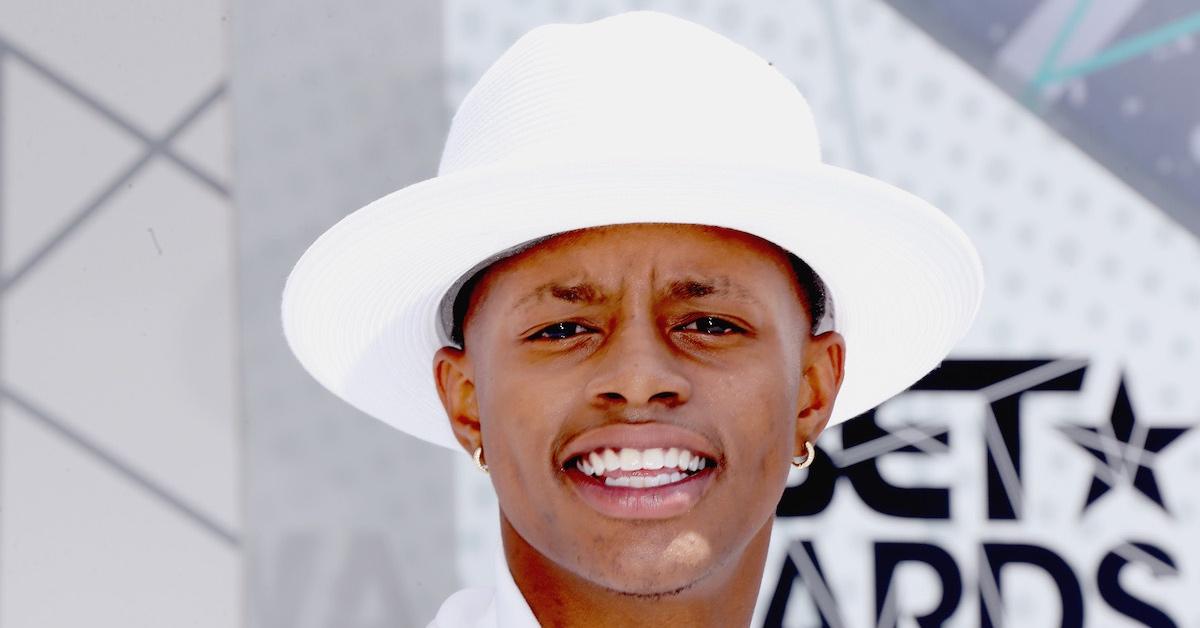 Rapper Silento Has Requested a $25,000 Bond in His Cousin's Murder Case
By Tatayana Yomary

Feb. 2 2021, Updated 11:32 a.m. ET
It's not news that most people believe that hip hop culture can sometimes be synonymous with drama and controversy. From the infamous beef between the late rappers The Notorious B.I.G and Tupac to Ja Rule and 50 Cent, drama can sometimes overshadow the talent. 
Article continues below advertisement
Rapper Silento (real name: Richard Lamar Hawk), 23, is currently behind bars after being charged with murder. And the victim is not another rapper; it's actually his cousin. With that in mind, fans are scrambling for answers and have one crucial question in mind: Who is Silento's cousin? Here's the 4-1-1.
Article continues below advertisement
Let's answer the obvious question: Who is Silento's cousin?
While most rappers give us a glimpse of their family members when they reach super-stardom, the same can't be said for Richard Hawk. While Hawk became a viral sensation back in 2015 under the name Silento, he hasn't really been open about his personal life.
So there is not much information about the rapper's cousin, Frederick Rooks. According to The Sun, "Not much is known about him, other than that he is 34 years old."
All that we do is when and how he was killed. The site reports, "Rooks was fatally shot on January 21, 2021, in a suburb of Atlanta."
Article continues below advertisement
"They found Rooks dead at the scene with multiple gunshot wounds," DeKalb police Lt. Rod Bryant told the Atlanta Journal-Constitution. 
They also report that investigators believe that Rooks knew the residents at one of the houses on Deep Shoals Circle, where his body was found.
Article continues below advertisement
"I think it is connected to this house,"  Lt. Bryant says. "We're still doing a little bit more investigation. The people in the house know him, but he really don't [sic] live there, so we're trying to see what's going on."
Why was Hawk arrested for the crime?
It's not common for rappers to be arrested prematurely without sufficient evidence. And while it is unclear what type of proof law enforcement has of Hawk's involvement, it appears that it was enough to bring him in.
Article continues below advertisement
Hawk was arrested on Feb. 1 after DeKalb police investigated the recent death of 34-year-old Frederick Rooks, the publication reports. "Hawk was booked into the DeKalb jail on one count of murder," police spokeswoman Michaela Vincent said in a statement. 
Article continues below advertisement
In May, Hawk filed legal documents in DeKalb County requesting the court set his bond at $25,000, reasoning that he's "not an extraordinary bail risk and will not jeopardize the safety of the community if released on bail." A bond hearing was set for later in the month.
Article continues below advertisement
This is not Hawk's first time being in trouble with the law.
While news of his 2021 arrest was troublesome for many fans and supporters of the star, it appears that it's not Hawk's first run-in with the law. In fact, he has quite the rap sheet.
Article continues below advertisement
The site reports that he has been arrested multiple times in recent months. "Hawk was arrested twice in one week in August on domestic violence and gun charges in California," the publication shares. "In late October, he was also arrested and booked into the DeKalb jail on charges that he was speeding at more than 140 mph on I-85."
Article continues below advertisement
While the police have not released any more information about the crime, it appears that Hawk is in for the fight of his life. He is reportedly being held without bond and will have to await his fate once he sees a judge. 
It is unclear when exactly he will appear in court. There is currently no date on record, so it looks like Hawk will need to sit tight for a while.