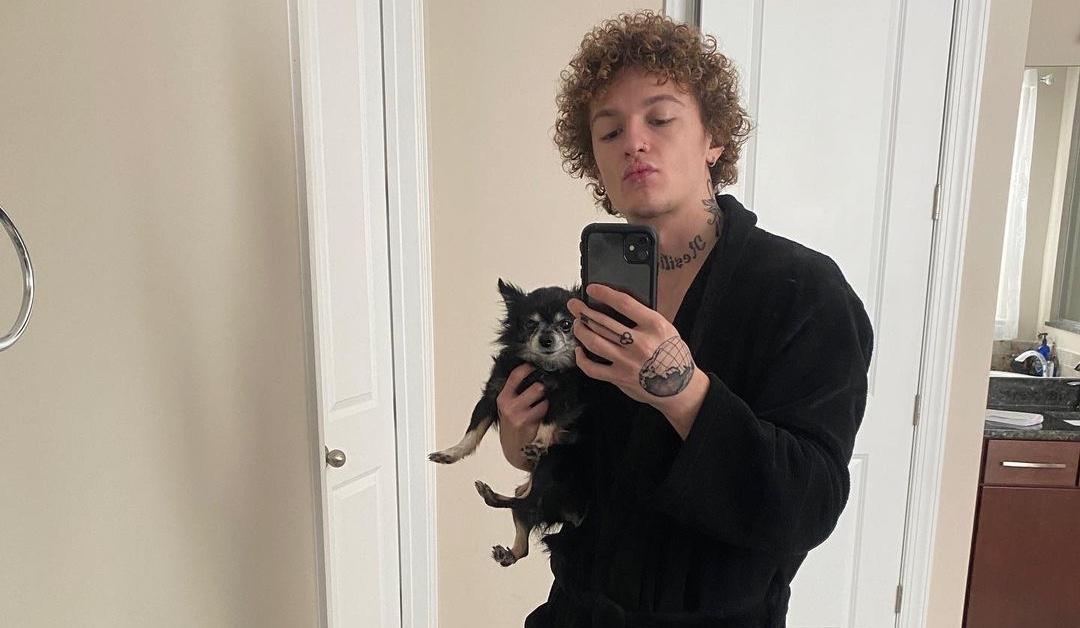 Here's How One Dog Became TikTok's Latest Trendsetter
In a year where even the most random of TikTok trends go viral, the latest viral sensation has people wondering what "owa owa" means on TikTok.
In a time where every TikTok trend leads to a new stream of slang, catchphrases, or other Internet lingo, the best way to stay "hip" with teens and tweens is to pay attention to this wild app. While some TikTok trends have been crude, gross, or misleading, the latest has been surprisingly wholesome in content. People are wondering what "Owa Owa" means on TikTok, and the answer may be a surprise!
Article continues below advertisement
The vocals of Pudgy the dog have led to this latest TikTok trend.
TikTok account @pudgywoke's main feature isn't a human at all, but a tiny, long-haired, black Chihuahua. The pup is estimated to be between 11 and 12 years of age, and he was rescued by owner Malachy James around the age of 5 when Malachy's older brother spotted him roaming the streets unattended. Malachy is the one who mans both the TikTok page and Instagram account in Pudgy's name.
Article continues below advertisement
The phrase "Owa Owa" actually isn't a phrase at all, but more of a...sound? That originated on the app when Pudgy barked into the microphone of his owner's earphones as though he were speaking into it. What could have been a normal bark was actually a strange sound that people thought was perhaps more human than typical dogs, and thus, "Owa Owa" was born.
Article continues below advertisement
Following the emergence of "Owa Owa" on TikTok and Instagram, it's rapidly become both a meme, with Twitter circulating tweets such as "Can I get an owa owa" as a stand-in for huge accomplishments and general support. Wholesome! For example, one user says, "I cleaned my room today, can I get an owa owa (applause is also OK)." Some users have also adapted it to the negative, saying things such as, "TikToks that are NOT Owa Owa."
Pudgy's presence on social media platforms has exploded in the past few months alone.
After a recent Instagram photo of puppy Pudgy was posted to his Instagram account, fans were scrambling with worry whether or not something had happened to the Internet's new favorite furry friend. Rest assured, it looks like he's fine, and the post alone racked up over 100,000 likes. He was also recently verified on TikTok after amassing 9.7 million followers.
Article continues below advertisement
Pudgy's social media accounts are filled with messages about spreading positivity, meditation, love, fan art, and of course, his signature bark. There are also plenty of photos of him with his owner/account manager, Malachy, spreading the joy. If you search "Owa Owa" on TikTok, you can find numerous other dogs who make similar, if not equally enchanting sounds, and who doesn't like dogs living their best lives?
Ultimately, TikTok fans and people of the Internet can all agree that this is one trend that wouldn't be terrible if it stuck around. What's not to love about a little dog doing his thing? Harmless fun can sometimes be difficult to come by in social media spaces, but it looks like thanks to a little Chihuahua, a small, accidental sound clip can go a long way!