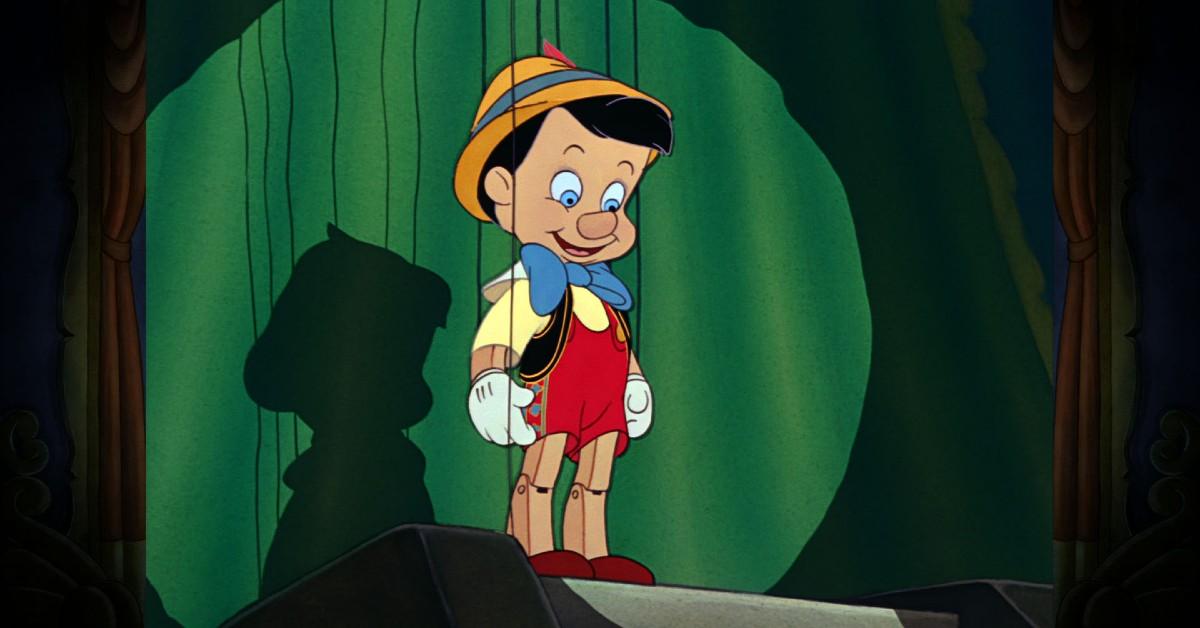 What Does the Name "Pinocchio" Mean in Italian? The Fairytale Has a Rich History in Italia
Unless you were forbidden from the likes of fun and magic as a child, then there's a good chance you've seen Disney's classic 1940 film Pinocchio. You know the gist of the story. When woodworker Geppetto wishes upon a falling star, desperate for his newly finished puppet to become a real-life boy, the Blue Fairy arrives to grant his wish — sort of. Turning puppet Pinocchio into a sentient being on strings, the fairy insists that Pinocchio will become a real, flesh boy if he proves himself to be brave, truthful (you know how his nose gets when he fibs), and unselfish. That's a lot to ask of someone who just gained the ability to speak.
Article continues below advertisement
Letting his conscience be his guide — which takes the form of a high-tempered cricket named Jiminy — Pinocchio goes on a wild journey that gets him kidnapped and into the hands of a seedy and greedy puppeteer, to the tempting and cursed Pleasure Island, and inside the belly of a monstrous whale.
And while we know Pinocchio to be a Walt Disney tale (even getting the live-action treatment in 2022), it's actually based on the novel The Adventures of Pinocchio — its Italian titled being Le avventure di Pinocchio: storia di un burattino — by Italian author C. Collodi, per Britannica. First appearing in the magazine Giornale dei bambini in 1881, Pinocchio entered the pages of a book in 1883.
Now that we know the mischievous little puppet has roots in Italy, what does the name Pinocchio mean in Italian? Parliamone.
Article continues below advertisement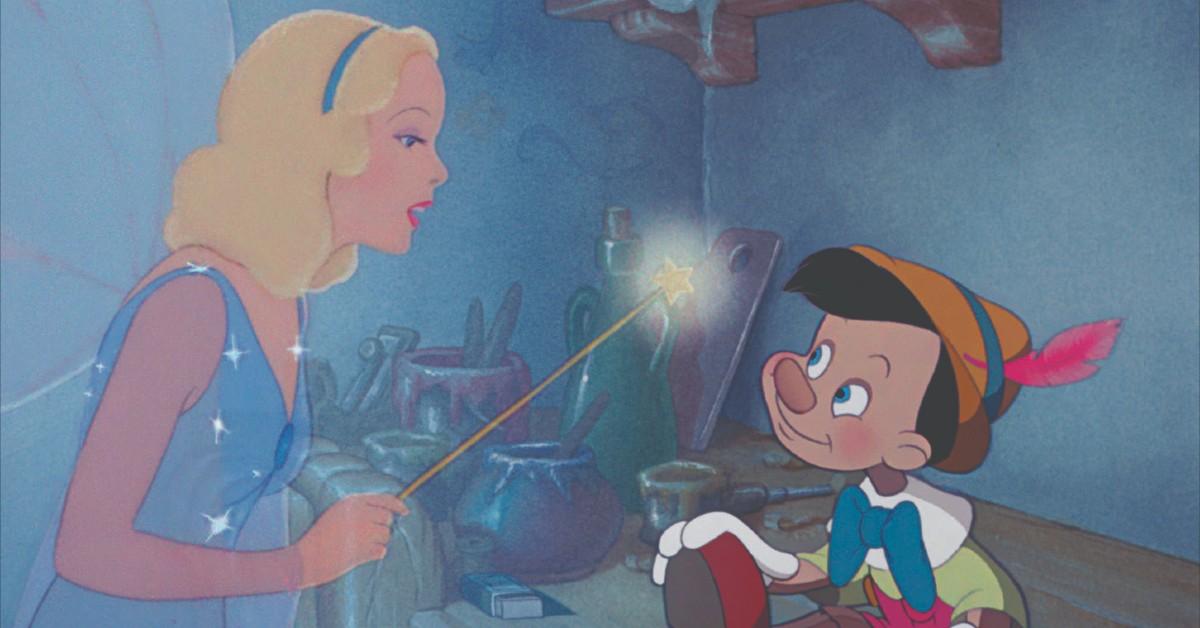 What does the name Pinocchio mean in Italian?
Let's first translate the story's Italian title, Le avventure di Pinocchio: storia di un burattino. In English, it translates to The Adventures of Pinocchio: The Story of a Puppet.
As for what the name Pinocchio means, it simply combines the words "pino" — which means pine — and "occhio" — which means eye.
Article continues below advertisement
What is the message behind 'Pinocchio'?
While it's easy to point to the Blue Fairy's words and say that Pinocchio reflects the importance of being brave, truthful, and unselfish, the story was originally intended to act as a warning against bad behavior.
In the author's original magazine serial, things did not end well for little Pinocchio. In fact, his bad boy attitude and disobedient shenanigans led to his eventual execution. Did someone say firewood? Of course, fans didn't like that, so C. Collodi then resurrected his naughty protagonist.
At the time, it wasn't uncommon for Tuscan folk tales to include morals for children. In this case, disobedience gets one nowhere, lying is not wise, and respecting and honoring one's parents ends in reward. So yeah, the Blue Fairy — or the Fairy with Turquoise Hair, as she's called in the novel — was onto something.
Article continues below advertisement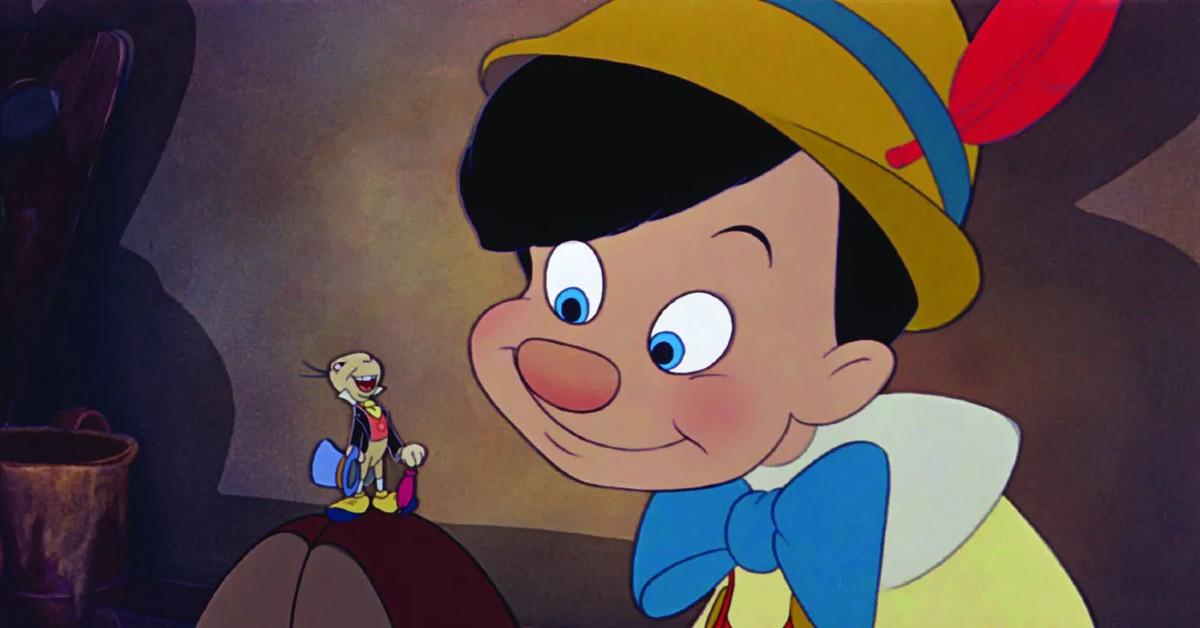 Why is 'Pinocchio' important in Italy?
As for why the story of Pinocchio is important in its home country, well, it partially has to do with Italy's traditional values.
"Italy has older traditions, a culture of artisans and country living, so it's natural that our hero is Pinocchio," Corriere della Sera newspaper critic Giorgio De Rienzo once said, per The Irish Times.
Not only that, but "Pinocchio is the most widely-read book in Italian history and perhaps the most-read children's book around the world," making it a staple of Italian art and culture. And the country works hard to preserve that.
Article continues below advertisement
Author and journalist C. Collodi's real name was Carlo Lorenzini, as he renamed himself after his small hometown of Collodi. So whether it's Collodi's Pinocchio Park or the National Carlo Collodi Foundation — a non-profit organization that dedicates itself to promoting culture for children — Pinocchio's presence is vibrant in Italy to this day.
"Pinocchio is about freedom and fairy tales. It is the kind of story that can continually transform itself and be adapted," Giorgio De Rienzo continued. It's so true, as there are countless TV, film, and literature adaptations of the story. Heck, with the September release of Robert Zemeckis' Pinocchio film adaptation (which bombed) and the upcoming December release of Guillermo del Toro and Mark Gustafson's film adaptation of the same name, it's basically the battle of the Pinocchios!
When it comes down to it, Pinocchio holds a piece of all of our childhoods — no matter which iteration we experienced — and Italy just wants us to recognize and respect the cheeky little puppet's origins. His curiosity, ability to learn from past mistakes, and childlike wonder live inside us all.