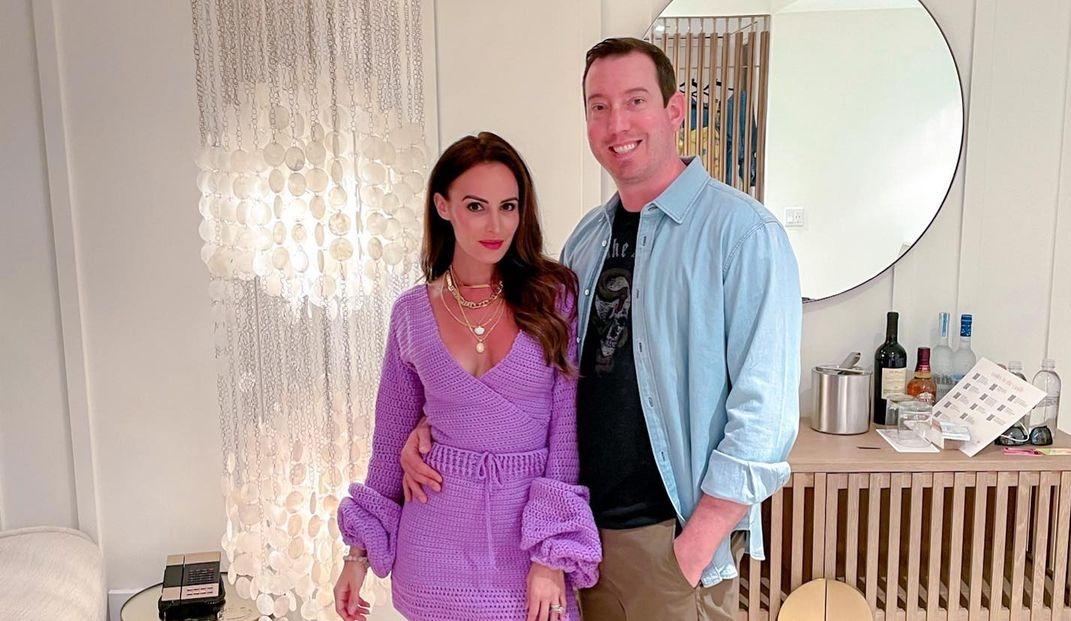 Kyle Busch's Wife Samantha Busch Is Unafraid to Share Her Life With the World
Samantha Busch is known for more than being a mother and Kyle Busch's wife, and now people want to know what she does for a living.
When you're the wife of a race car driver, you either become his shadow or you step out from it and make a name for yourself. That's what NASCAR driver Kyle Busch's wife, Samantha Busch, did and has been doing for years. In fact, she has managed to make such a name for herself that some of her fans and social media followers know her first and her husband second.
Article continues below advertisement
Now, understandably, other people have questions about who Samantha is. Like what her life is like as a mom of one, for example, and what her job is outside of schilling products on social media. Don't get it twisted — these days, the latter is certainly a job in itself. But Samantha has even more going on besides that, making her a pretty busy woman.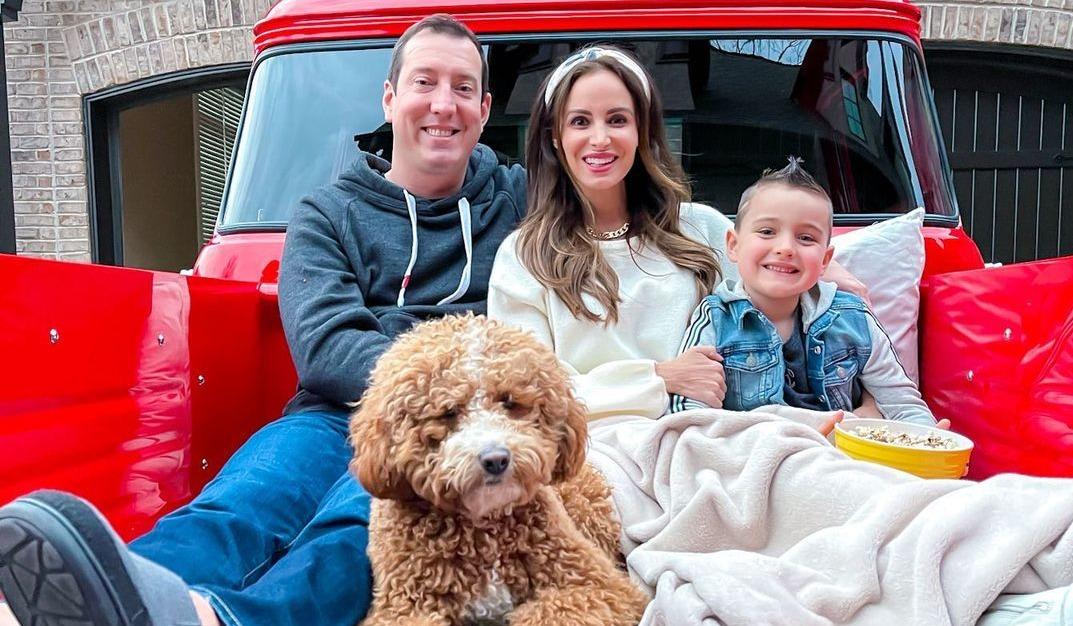 Article continues below advertisement
What does Samantha Busch do for a living?
Samantha is a lifestyle blogger in every sense of the job. Her personal website features blog entries on advice, recipes, fitness, fashion, and beauty and seems to be relatively up to date. But in addition to being a blogger and influencer, Samantha is also a published author. In fact, her book, Fighting Infertility: Finding My Inner Warrior Through Trying to Conceive, IVF, and Miscarriage, is about her and Kyle's struggle with infertility.
Samantha and Kyle also launched the nonprofit Bundle of Joy Fund, which is dedicated to advocating for those with fertility issues.
"The overwhelming support and love from complete strangers — between the NASCAR community and the IVF infertility community — drove us to want to keep talking about it," she told Forbes in 2020. "We're helping people, and the Bundle of Joy Fund is growing."
Article continues below advertisement
Samantha was also part of the 'Racing Wives' cast.
In 2019, Samantha joined a handful of other race car driver wives on the CMT reality show Racing Wives, which was made in a similar vein to The Real Housewives shows of Bravo. In it, Samantha starred alongside her sister-in-law Ashley Busch, who is married to Kyle's race car driver brother Kurt Busch. The first season aired for just eight episodes. However, for now, it seems the future of the series remains up in the air due to COVID-19 production obstacles.
Article continues below advertisement
No, Samantha and Kyle Busch aren't part of 'The Busch Family Brewed.'
MTV's The Busch Family Brewed follows the family behind the Anheuser-Busch brewing company. But, contrary to seemingly constant fan questions, Kyle and Samantha are not part of the family or the cast. However, there was a time when the company tweeted about no longer giving Kyle Busch "free advertising" in NASCAR commercials and ads.
In 2019, Busch Beer tweeted, "Turns out we're not the only ones named 'Busch.' So, we're taking a break from giving those other guys free advertising," and tagged another NASCAR driver. It was a slight jab at Kyle, but if there were any questions about his or Samantha's link to the Busch family of beer fame, that sort of drew the official line in the sand.
Even so, clearly, Kyle and Samantha don't need anyone's help in garnering success.