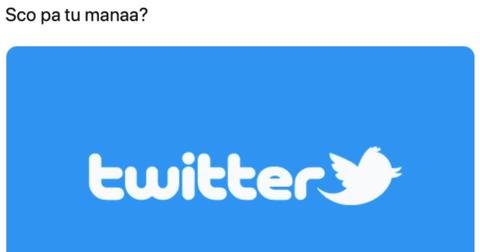 "Sco Pa Tu Manaa" Is Trending All Over Twitter — Here's What It Means
By Ashley Vega

Updated
Twitter definitely has many purposes. Users are able to get the in on breaking news, see what's trending, follow their favorite celebrities, rant about how they run the country, and communicate with their friends. But in all honesty, the best feature about Twitter are the memes, and trending challenges with "sco pa tu manaa" being the latest one. 
The phrase "sco pa tu manaa" is all over the internet accompanied by a picture, meme, or word. Now every week it seems like there's a new internet challenge whether it's about Area 51 or the recent "spell coconut" challenge. Regardless, this new trend has been sweeping all over Twitter and half of Twitter engages in the challenge, and the other half still doesn't know what the phrase means.
Where does "sco pa tu manaa" come from? 
There are actually different meanings and spelling variations of "sco pa tu manaa." According to Urban Dictionary, "sco pa tu manaa" comes from a Zambian word meaning "one should express his or her own opinion on a particular topic or object." 

However, the phrase came to light when a Ghanaian singer, Kawoula Biov, use "sco pa tu manaa" in his song "Daavi Neba" in April 2019. The phrase is actually meant to be gibberish. A feature artist on this song, Patapaa, actually sang the lyric and is known to speak gibberish in some songs. Fast forward to July 2019 people made the lyric a trend and started the "Sco pa tu manaa" challenge. 
On Google Translate, the phrase means "how much do you have." In other variations, the phrase was also disguised as slang to mean, "I'll hit you," and "what experiences does this remind you of." 
Though there is no concrete origin as to where the phrase truly came from, "sco pa tu manaa" is being used all over Twitter as a way to start a discussion. People will put up phrases as topics so people can put their two cents into it. If someone posts a picture with the topic "college" for instance, people will gather to really say how they feel about college whether it be good or bad commentary. It's really how they feel about it. 
How do you pronounce "sco pa tu manaa?" 
Though the phrase is supposedly gibberish, there is a way of saying it. "Sco pa tu manaa" can be pronounced as literally "skoh-pah-too-mah-nah" according to Dictionary.com. 
Here are some popular threads of "sco pa tu manaa." 
Sometimes on Twitter, the phrase or meme being discussed can sometimes start trending. Some topics that seem to get tons of retweets/likes are topics such as FAFSA or Twitter itself.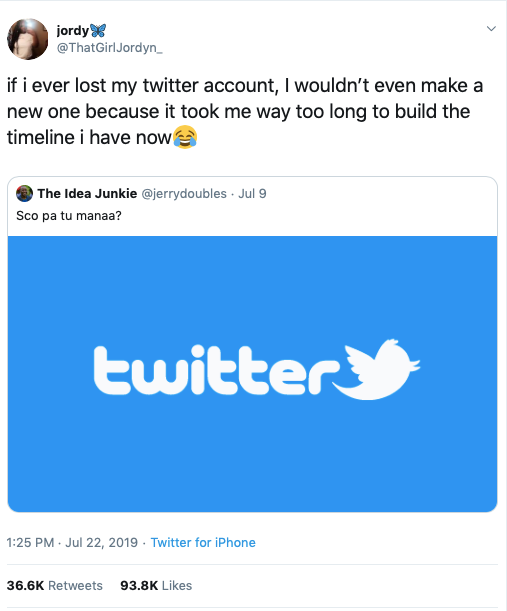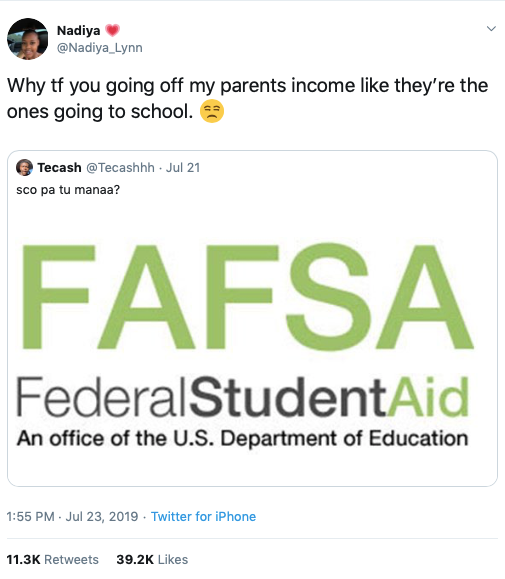 Others still can't seem to figure out what "sco pa tu manaa" means even though people have explained what they interpret it as.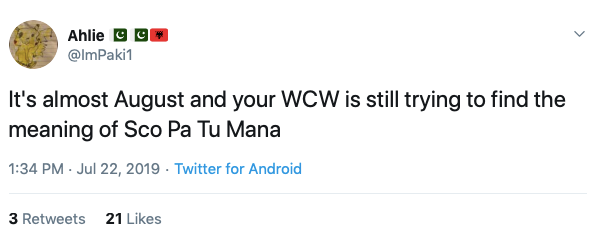 No one really knows when the "sco pa tu manaa" trend will come to an end and a new one enters the Twitter universe but regardless, everyone is all on board.