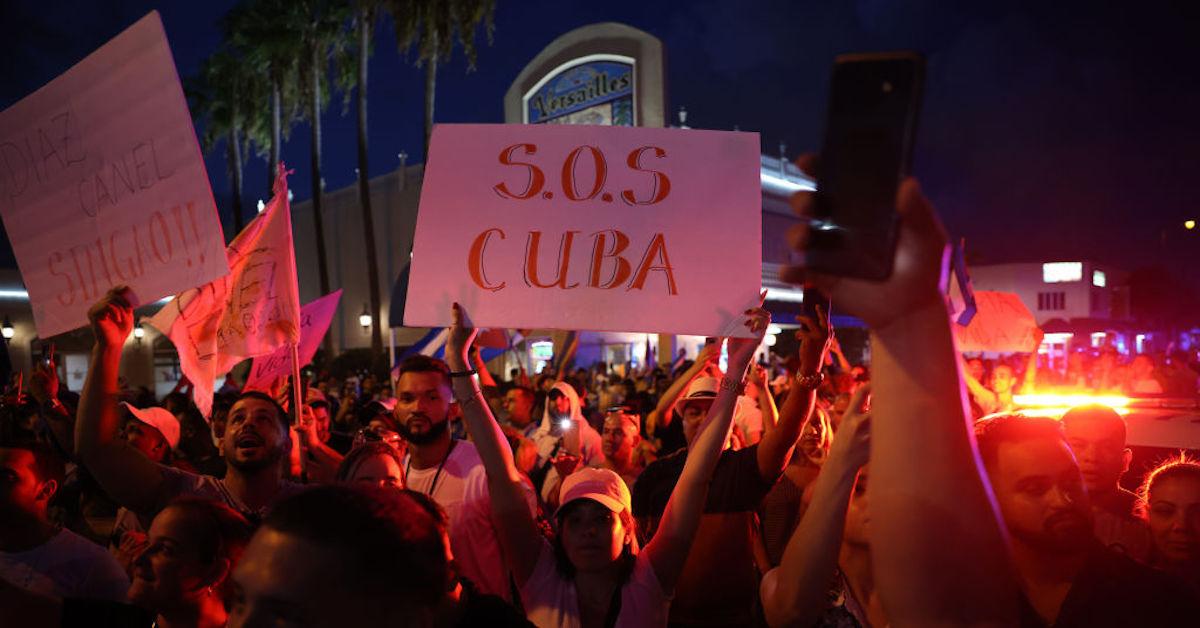 "We Are Not Afraid": Anti-Cuban Government Protests Break out in Havana and Beyond
Cubans are taking to the streets to protest shortages in food, basic needs, and COVID-19 vaccines in one of the biggest anti-government demonstrations in decades.
The pandemic has severely worsened conditions on the island, which is seeing a drastic rise in COVID-19 cases. Due to the lack of adequate medical supplies in Cuba, the COVID mortality rate has also increased.
Article continues below advertisement
As a result, Cubans – who have resorted to scourging for basic items at government-controlled stores – are sharing their experience for the entire world to see on social media, using the hashtag #SOSCuba.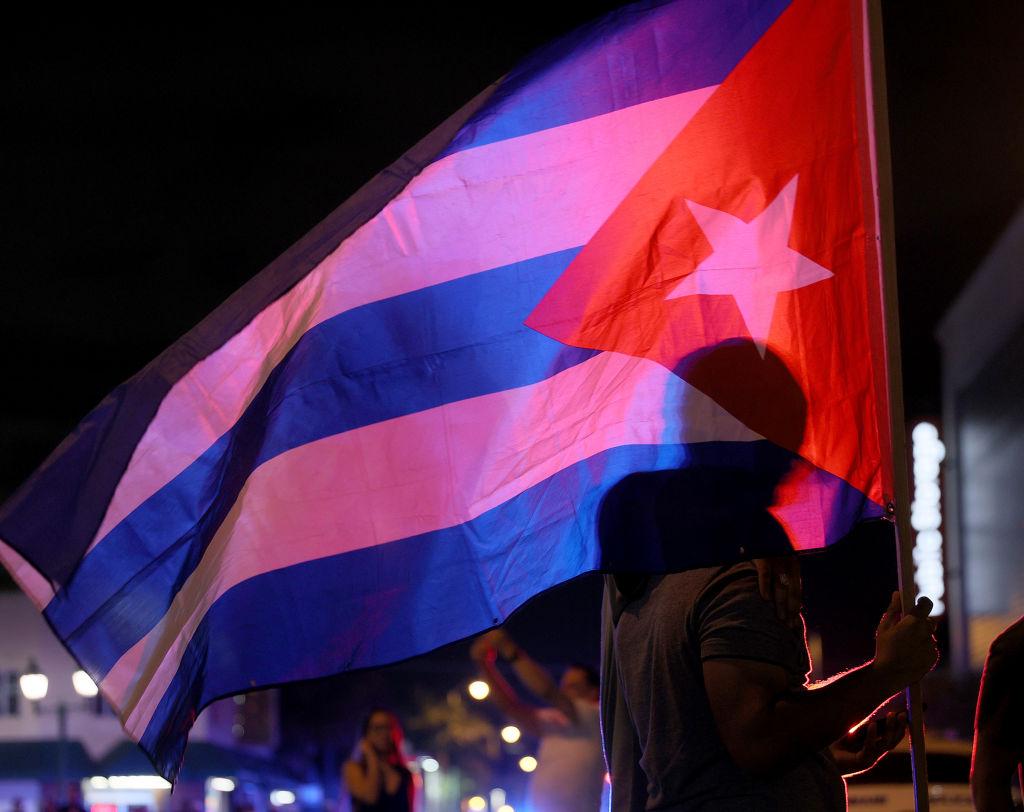 Article continues below advertisement
What does "SOS Cuba" mean?
"No tenemos miedo" (We are not afraid) and "Queremos libertad!" (We want freedom!) were just some of the many chants ringing through different areas of Cuba that saw spontaneous street protests on Sunday, July 11.
Tens of thousands of protestors marched across Havana and beyond voicing their frustration and exhaustion with the repressive communist government, tagging their posts with the hashtag #SOSCuba in a desperate call to garner urgent humanitarian intervention as well as international attention and solidarity.
Article continues below advertisement
Despite demonstrators' best attempts to broadcast the protest live on cell phones, Cuban authorities shut down the island's internet service midway through Sunday afternoon. "We are fed up with the queues, the shortages. That's why I'm here," one middle-aged protester who declined to identify himself for fear of being arrested later told the Associated Press, per Politico.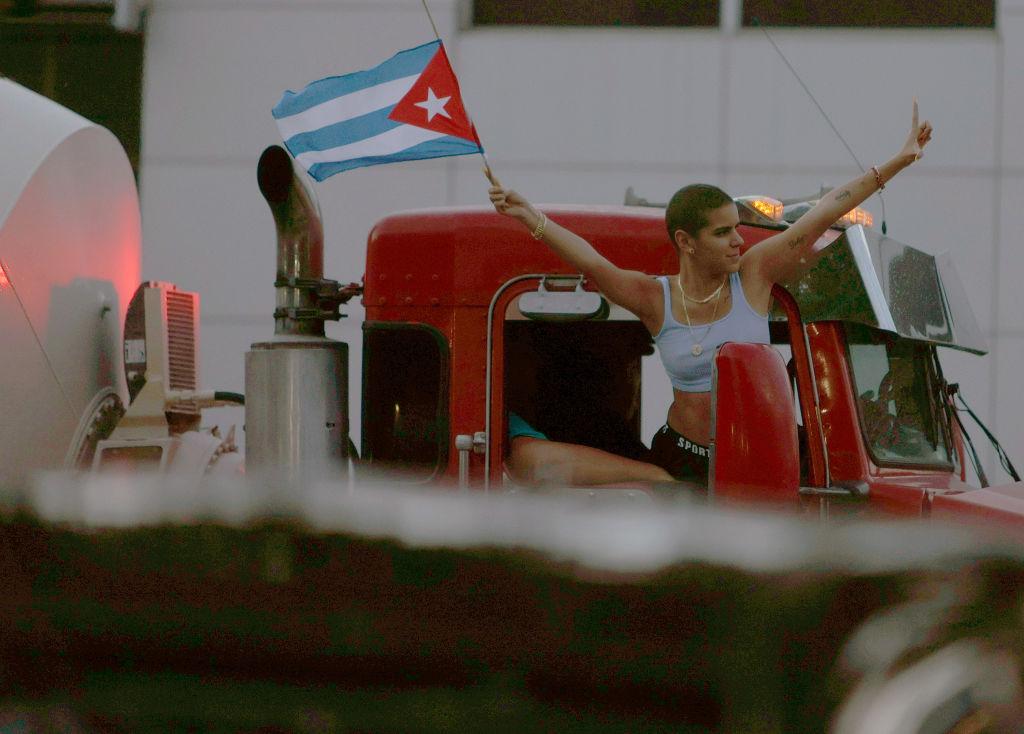 Article continues below advertisement
Despite being charged by police officers and subjected to tear gas barrages, the protests grew across big cities and small towns in Cuba. But President Miguel Díaz-Canel blamed Cuban Americans for the uprising. "As if pandemic outbreaks had not existed all over the world, the Cuban-American mafia, paying very well on social networks to influencers and YouTubers, has created a whole campaign ... and has called for demonstrations across the country," he said to reporters.
In the States, many celebrities rose to spread awareness about the Cuban crisis.
As protests broke out in Cuba, many Latin Americans in the United States took to Miami's Little Havana and New York City's Times Square to march in support of the Cuban people, with many Cuban-American celebrities spreading the message to their millions of fans on social media.
Article continues below advertisement
"Hey guys, there is a major crisis right now in Cuba and we need your help to spread awareness," "Havana" singer Camila Cabello wrote on her Instagram page, where she posted a black square with a Cuban flag to her grid. "Deaths from COVID are rising rapidly and because of the lack of medicine, resources, basic necessities, and even food, many people are dying."
Article continues below advertisement
"Right now, there are simultaneous protests in more than five cities in Cuba," she continued. "Our brave people took the streets to protest for this humanitarian crisis and the people of Cuba need our help urgently. Please spread this message by posting #SOSCuba to your feed to help bring awareness and support to my people."
Proud Cuban and Miami resident Gloria Estefan followed suit, hashtagging her Instagram post #SOSCuba along with the lyrics of her own song "Cuba libre."
"Quiero mi Cuba libre," she wrote. "The Cuban people are reaching their breaking point! I stand with them as I always have!"