The Recovery Compass Will Help Newbies and Pros Alike in 'Minecraft'
The 1.19 update to Minecraft has brought a bunch of new content to the game — with the introduction of new biomes, animals, and even craftable items.
The recovery compass is one of these new items, and while it's not necessary to have, it's definitely something players will want to take advantage of. But what does it do?
Article continues below advertisement
What is the recovery compass used for?
A recovery compass can be incredibly useful, especially if you have a tendency to die while out exploring and don't want to continuously lose all of the loot you've collected.
The recovery compass will point you in the direction of the last place you died, and therefore direct you back to your old loot. They're particularly useful when you've spent hours exploring, only to be bested by a loan Creeper or a particularly steep cliff.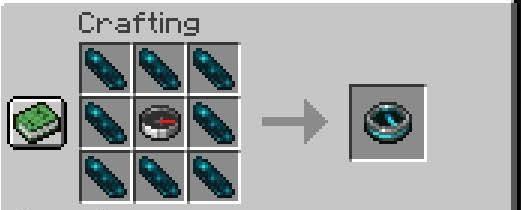 Article continues below advertisement
How to craft a recovery compass in 'Minecraft.'
To start, you'll have to obtain a compass. If you don't still have one from the start of your save file, you can craft one instead. To do this, you'll need one piece of red stone and four iron ingots. Place the red stone in the middle of the crafting space and an iron ingot in the top, left, bottom, and right spaces around the red stone to create the compass.
Once you have that, you'll then need eight echo shards to craft the recovery compass. Unfortunately, these can only be found in loot from ancient cities, which are exclusive to the Deep Dark biome. This biome can be a bit difficult to locate, which is why we have an entire guide on how to find it.
When you've managed to obtain all of the echo shards you need, you can then craft the recovery compass. To do this, place the regular compass in the center of the crafting space and put one echo shard in each of the eight blocks surrounding it.
This is really all there is to obtaining the recovery compass. While it's not a particularly difficult task, it does require you to explore the new areas added to the game in the 1.19 update if you want to reap the benefits.