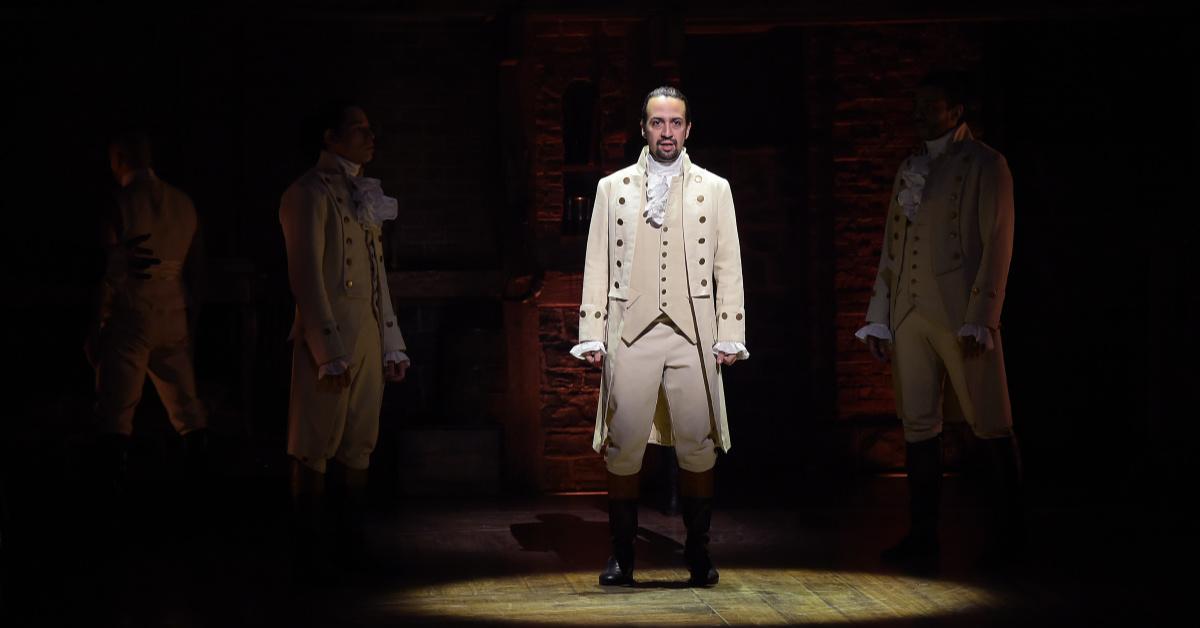 'Hamilton' Is Great, but It's Not Perfect — Here's What the Show Got Wrong
Starting on Friday, July 3, the Hamilton movie will be on Disney Plus. This is a huge deal to many people who haven't had the chance to see the show live (as well as for the many people who have seen it live and are still super obsessed with it). The Hamilton movie also features almost all of the original cast, so it's truly something special. But it's not 100 percent accurate.
Article continues below advertisement
We absolutely do not mean to cast aspersions on Lin-Manuel Miranda's incredible masterpiece. Hamilton is incredible and incredibly important. The themes of the show — revolution, freedom, legacy, forgiveness — are perhaps more timely than ever, but there are some aspects of the real-life Alexander Hamilton and his contemporaries that the show glosses over or leaves out completely, perhaps to its detriment. Here's what the Hamilton musical got wrong about actual history.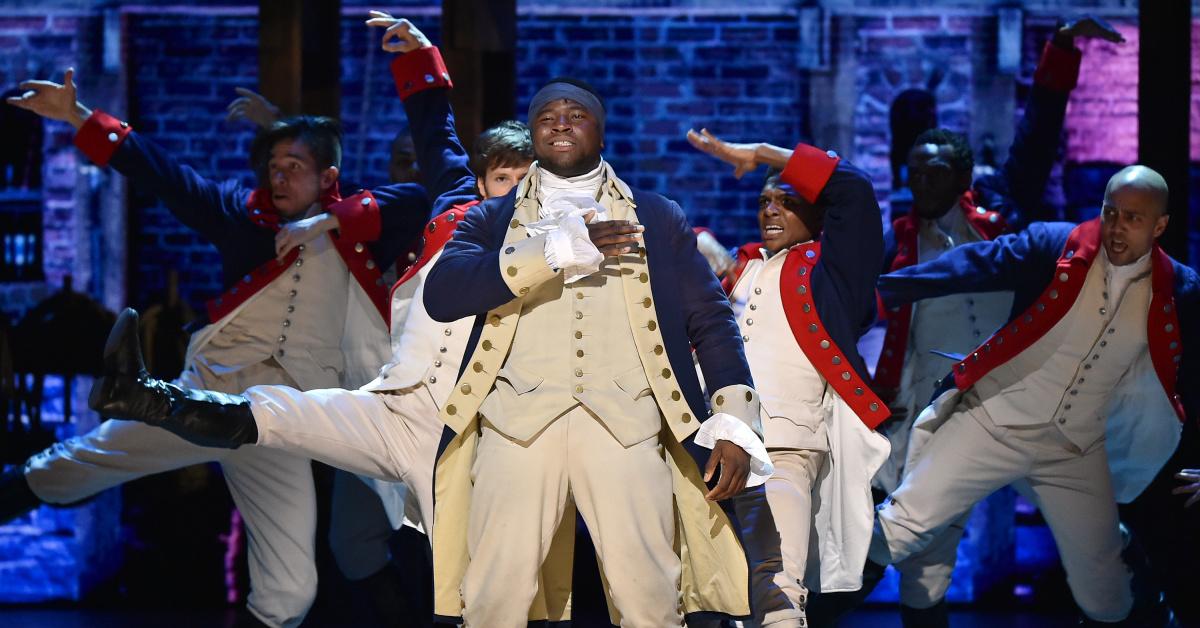 Article continues below advertisement
Here's what the 'Hamilton' musical got wrong.
It's impossible to watch Hamilton (or listen to the Original Broadway Cast Recording) and come away thinking Alexander Hamilton was a completely unproblematic good guy. As with all humans, Hamilton did both good, helpful things and bad, harmful things. In the show, Hamilton is a tireless revolutionary, writing treatise after treatise about how the nascent country could be successful. He also neglects his family and is unfaithful to his wife.
The real-life Alexander Hamilton also did all of these things, but there are other problematic aspects of his life that are left out of the musical altogether. Several historians have criticized the musical for its whitewashing of the main character. In 2016, Annette Gordon-Reed (a professor of history at Harvard University) tallied up some of the things the musical got wrong — namely, Hamilton's depiction as an immigrant, an abolitionist, and an egalitarian.
Article continues below advertisement
"In the sense of the Ellis Island immigrant narrative, he was not an immigrant," she said. "He was not pro-immigrant, either. He was not an abolitionist. He bought and sold slaves for his in-laws, and opposing slavery was never at the forefront of his agenda. He was not a champion of the little guy, like the show portrays. He was elitist. He was in favor of having a president for life."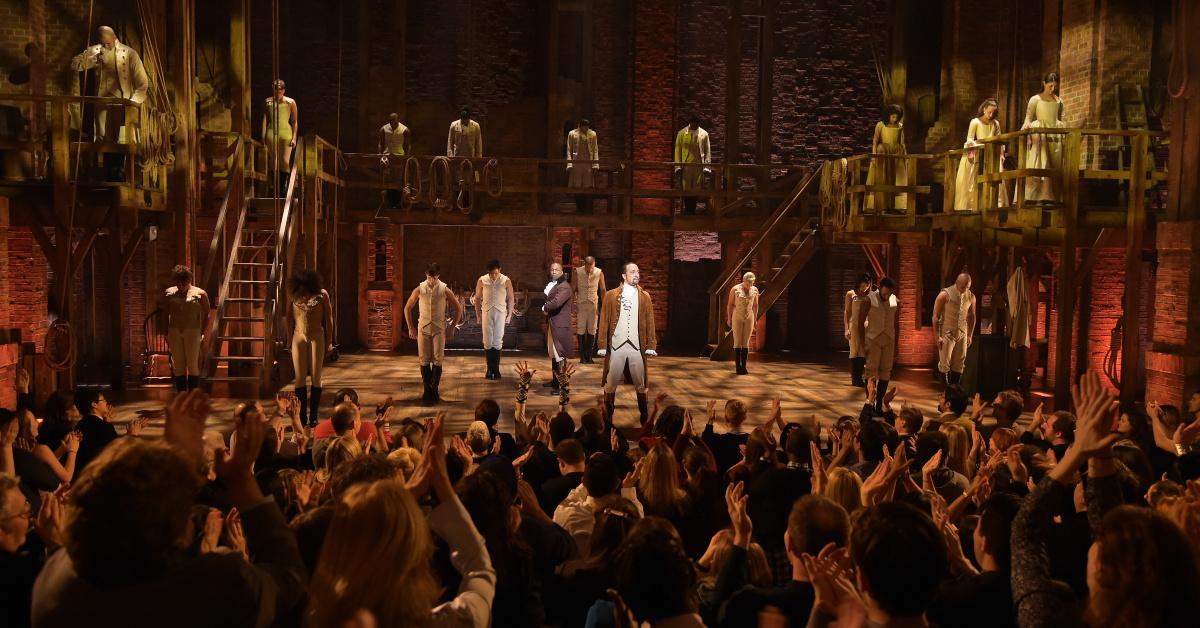 Article continues below advertisement
In the show's opening number, we hear that, after his mother's death, Hamilton "Started workin', clerkin' for his late mother's landlord / Tradin' sugarcane and rum and all the things he can't afford." The line glosses over the fact that one of those "things he can't afford" is enslaved people.
As Hamilton grew up, his views on slavery became more progressive, and he became more vocal about them. The late American historian James Oliver Horton wrote in The New York Journal of American History that "slavery's demise in New York was, to some extent, [Hamilton's] doing."
Article continues below advertisement
In addition to the things Hamilton gets wrong about its protagonist, several historians have also pointed out that most of the Founding Fathers (who are both heavily featured and ardently celebrated in the show) were also pretty problematic. In the show, Jefferson owns enslaved people, but real-life James Madison and George Washington both did, too. "It's not a purely heroic narrative," Annette Gordon-Reed said. "It's not just celebration. The Founders accepted slavery as an institution."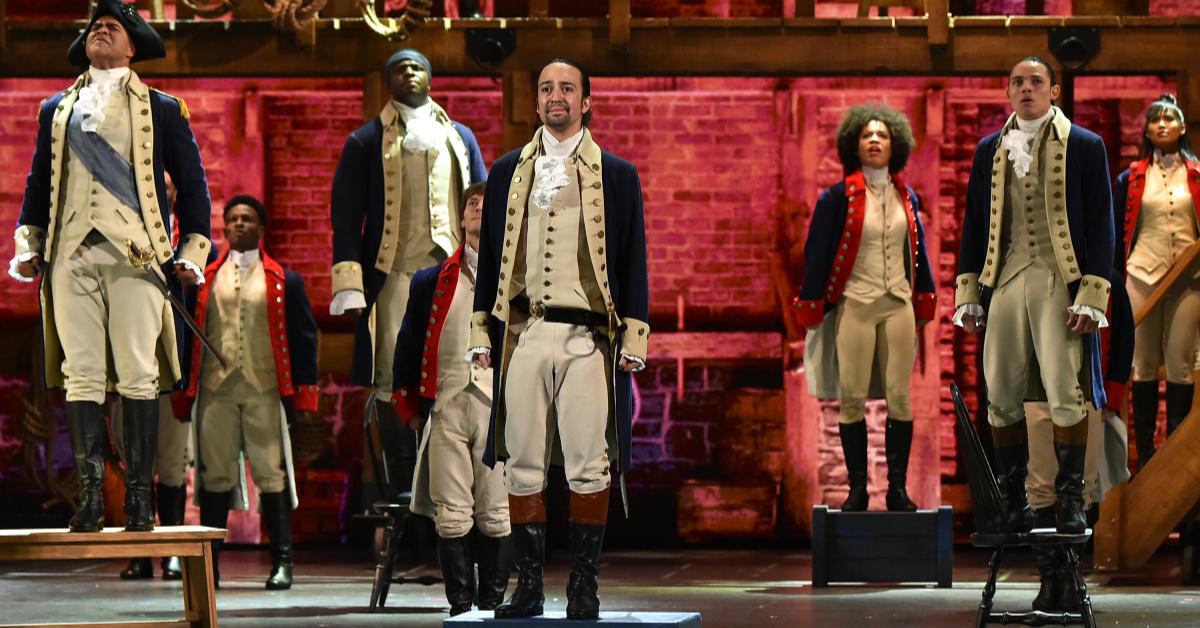 Article continues below advertisement
Ultimately, most people agree that Hamilton's main function is as an entertaining piece of art, not as an infallible, historically accurate account of what actually happened. The fact that Hamilton seems to have gotten millions of people interested in revolutionary history is undoubtedly an incredible feat.
You can like Hamilton the show and dislike Hamilton the person. As with all things, it's important that we take time to learn the actual history behind the things we enjoy. History is as complicated and nuanced as the present, and we do a disservice to the people who actually lived through it by simply taking a popular musical at face value.