Reclusive Rapper André 3000 Spotted Playing His Flute in LA
André 3000 has kept a pretty low profile for years, but he was recently spotted playing his flute and sporting some gray hair at LA's The Grove.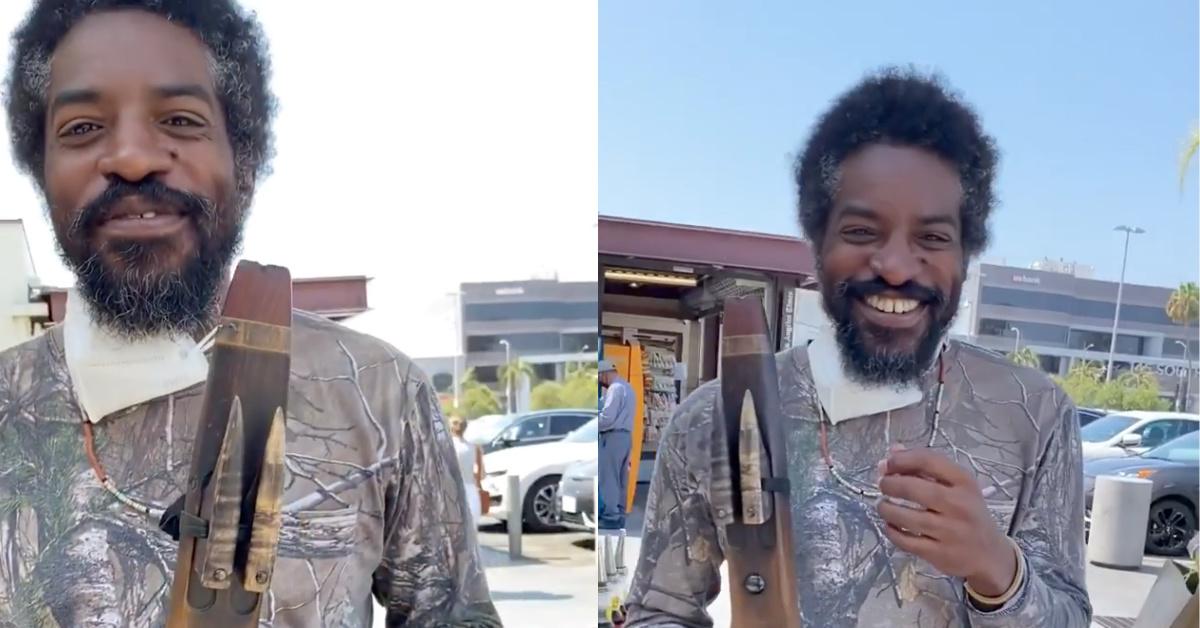 When you're listing the most influential people of the early 2000s, you'd be remiss not to include OutKast's André Lauren Benjamin aka André 3000. We could go on and on about the many, many ways he influenced so many people's lives starting back in the late '90s and continuing until, well, now, but we don't need to do that because, obviously, you already know about André 3000.
Everybody does.
Article continues below advertisement
Only, it's probably likely that it's been a while since you last saw him, right? Pretty much every single person on Earth saw him in the music video for "Hey Ya!" and then what? What happened to André 3000? Don't worry — he seems to be doing great! And he's still bringing tons of people tons of joy.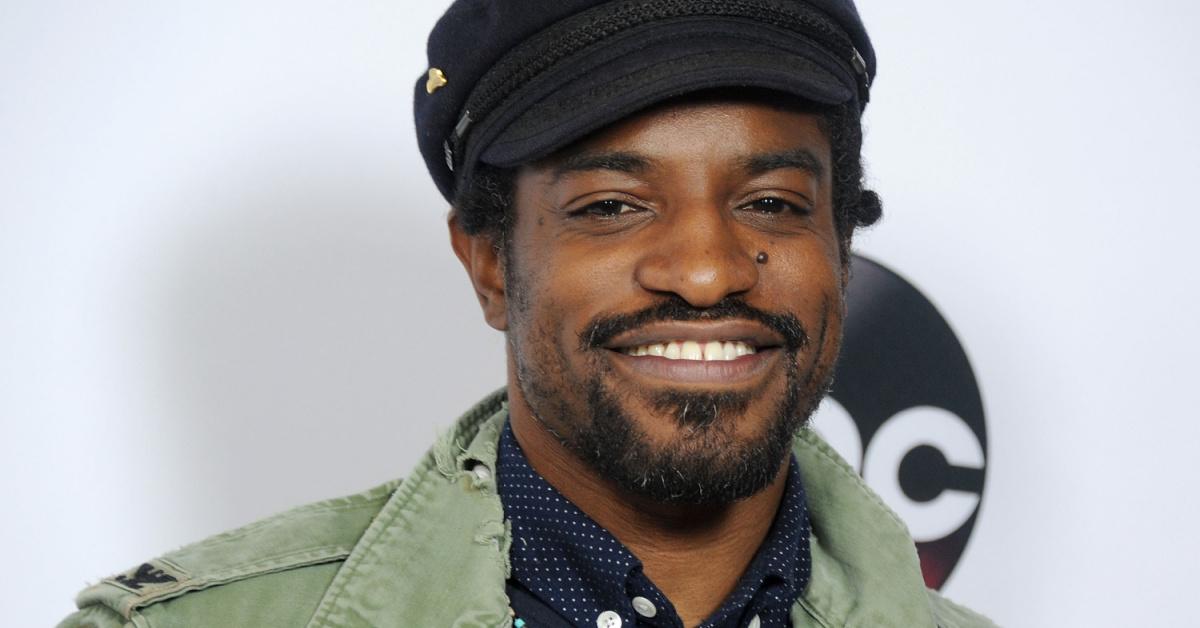 Article continues below advertisement
What happened to André 3000?
André 3000 has certainly taken a step back from the spotlight in recent years. He has made a few public appearances, including a 2014 OutKast reunion tour, but other than that has kept very under-the-radar. In a 2017 interview with GQ, he spoke a bit about being diagnosed with a "social thing" that may explain some of his absence from the public eye.
"I didn't notice it until I became an entertainer," he said. "I don't know if it's the shock of all kind of people coming up to you, or the expectations, but I got to this place where it was hard for me to be in public without feeling watched or really nervous. [...] [I]t started to bleed over into my normal life. I'd just meet new people and I would freak out or have to leave."
Article continues below advertisement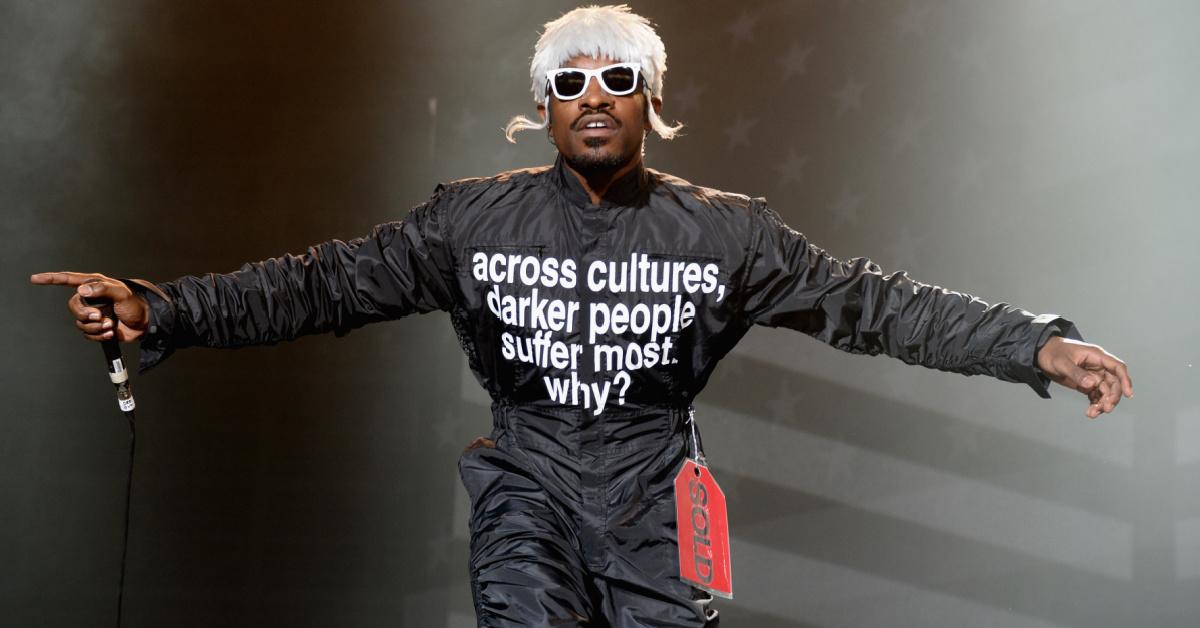 "You don't want to explain it, because you don't want to be a weak link around your friends. I never told my crew for a long time, so I just started getting to myself. Spending more time with myself and stopped touring. And it felt great for me to do that, because it's like, Phew, I don't like that life, I don't like that confrontation."
Article continues below advertisement
Despite keeping a low profile, André has still kept busy. He said that he's recorded "hours and hours" of music files and has also designed an entire line of merchandise for Anita Baker and his own clothing line called "Benjamin Bixby."
Article continues below advertisement
Recently, Jeff Staple — founder of Staple Design and, apparently, a huge fan of André's — met up with the rapper at The Grove in LA. As luck would have it, Jeff happened to be wearing a shirt André himself had designed! "Dope shirt, dope shirt!" André says in the video, while also holding a large wooden flute. It appears he had been playing the flute just prior to the video — not a bad way to spend some time!
Some people were a bit worried upon seeing the video of André and his flute, perhaps because he shows some signs of aging. However, as we already mentioned, it's been a while since André's last public appearance, and people age! Obviously, we don't know how André spends his personal time, but he seems to be happy just living his life.
Article continues below advertisement
After Jeff's interaction with André started going viral online, people began posting their own pictures they had taken with André over the years, as well as videos of him playing his flute in public. It appears as though despite mostly staying out of the public eye, André still makes plenty of time for his fans and is willing to take photos with them when they spot him out in the world.
Obviously, famous people are still people, and needing some personal time is totally understandable. Hopefully, André is living his best life — flute, gray hair, and all.