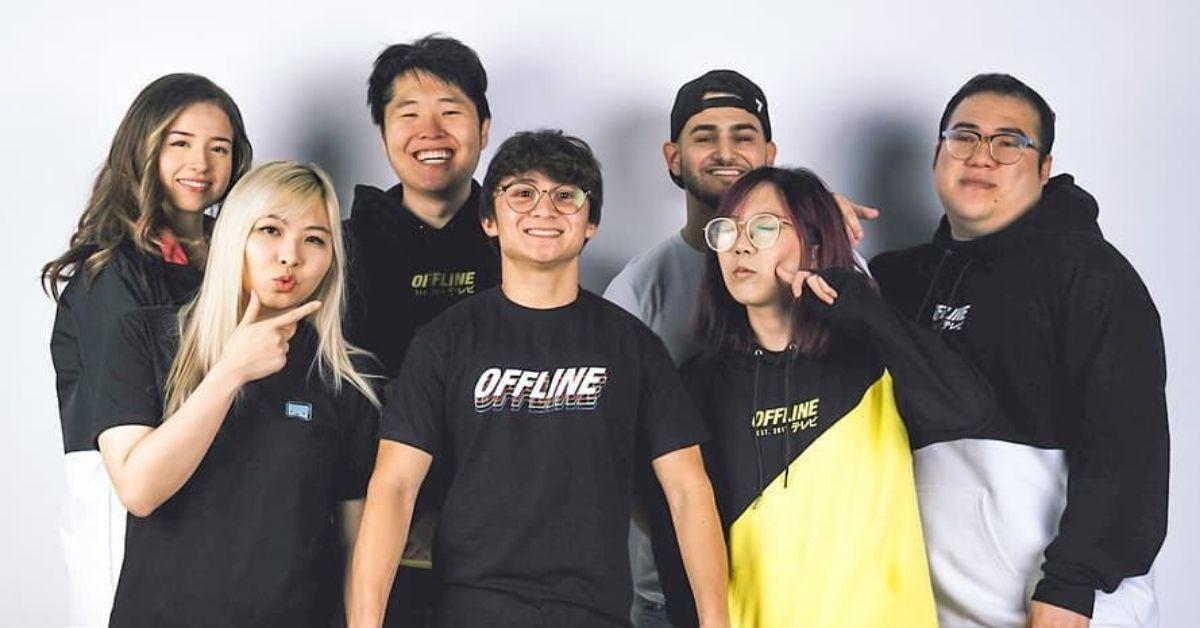 Fedmyster Removed From 'Offline TV' After Harassment Allegations Surface
There is so much going on in the world right now, and things feel very uneasy. There are a lot of call outs and demands for people to be held accountable for their actions. There have been a lot of shake-ups on reality television with cast members fired for things they've said or written.
Article continues below advertisement
And content creators on YouTube are not invisible in this. What happened between Fed and Yvonne from Offline TV? It's another incident of people being held accountable.
Who are Fed and Yvonne?
Both Fed and Yvonne are members of Offline TV, which is an online social entertainment group of content creators based in Los Angeles. Together, along with other content creators, they produce a wide variety of YouTube videos from playing games, to pranking each other, and daily vlogs, all done from the home where they all live.
Article continues below advertisement
There have been several members throughout the Offline TV career since it was launched in 2017, but as of until recent, members include Scarra, LilyPichu, Yvonne, Fedmyster (Fed), Disguised Toast, and Michael Reeves.
Article continues below advertisement
But there was a shake up on June 27 after allegations surfaced regarding one of the cast members. He was accused of harassment against two fellow members of Offline TV and he was fired.
Article continues below advertisement
What happened between Fed and Yvonne?
On June 27, fellow Offline TV members Yvonne "Yvonnie" Ng and Lily "LilyPichu" Ki came forward with sexual misconduct allegations against Fedmyster, whose real name is Federico Michael Gaytan.
Yvonne came forward on Twitter sharing "my truth" and outlining several instances accusing Fed of sexual harassment.
"I wanna start this off by saying, Fed was the first friend I felt like I made at Offline TV," Yvonne said. "He was very welcoming and I spent the most time with him out of everyone. We got along really well and quickly became really really good friends."
Article continues below advertisement
She then outlined that, on two separate instances, Fed entered her room uninvited, laid on her bed, and touched her inappropriately. After confronting him several times, she said he would claim that he did not remember what had happened the night before.
Article continues below advertisement
"I kept this secret to myself for a very very long time," she said. "The only people I could tell were my boyfriend at the time and a close friend of mine, and out of respect for me they didn't tell anyone."
In her statement, Yvonne says fellow group members Imane "Pokimane" Anys and Lily "LilyPichu" Ki have experienced similar things with Fed.
As a result, Fed has been removed from Offline TV.
After Yvonne shared her statement, Offline TV posted a statement on their Twitter account.
"We strive to be a place where everyone can feel comfortable and safe. With that in mind, Fed has been removed from Offline TV," the tweet read. "He will also no longer be living with us. We wholeheartedly support Yvonne, her statement, and anyone else who has the courage to share their story."
Article continues below advertisement
Fed addressed the allegations on his Twitter account, starting with an apology.
"I want to start off this statement by apologizing for my absence the past few days," he wrote. "Earlier this week, some of my friends sat me down and expressed that I had on several occasions made them feel uncomfortable or uneasy."
Article continues below advertisement
He continued to say that it was never his "intention to hurt those closest to" him and acknowledged the importance of hearing their stories. "I've made it a point this year to be better, and as I often mention I'm trying to take more responsibility in my life," he continued. "I owe it to both my friends and everyone who supports me to own up to my actions, and that starts by listening to those I've hurt."
Article continues below advertisement
"I want to make it clear that my intentions were never to act maliciously or predatorily," Fed said. "I am flawed, I have issues that impede my friendships, issues with myself, but I am not a predator and I never wanted this to happen."
If you need support, The National Sexual Assault Hotline is available 24/7 at 1-800-656-4673. You will be connected with a trained staff member in your area. Or visit RAINN.org to chat online with a support specialist at any time.