'First Things First' Co-Host Cris Carter Reportedly Suspended by Fox Sports Over Alleged Blow-Up
What happened to Cris Carter? The 'First Things First' host is allegedly feuding with Fox Sports over his position at the network.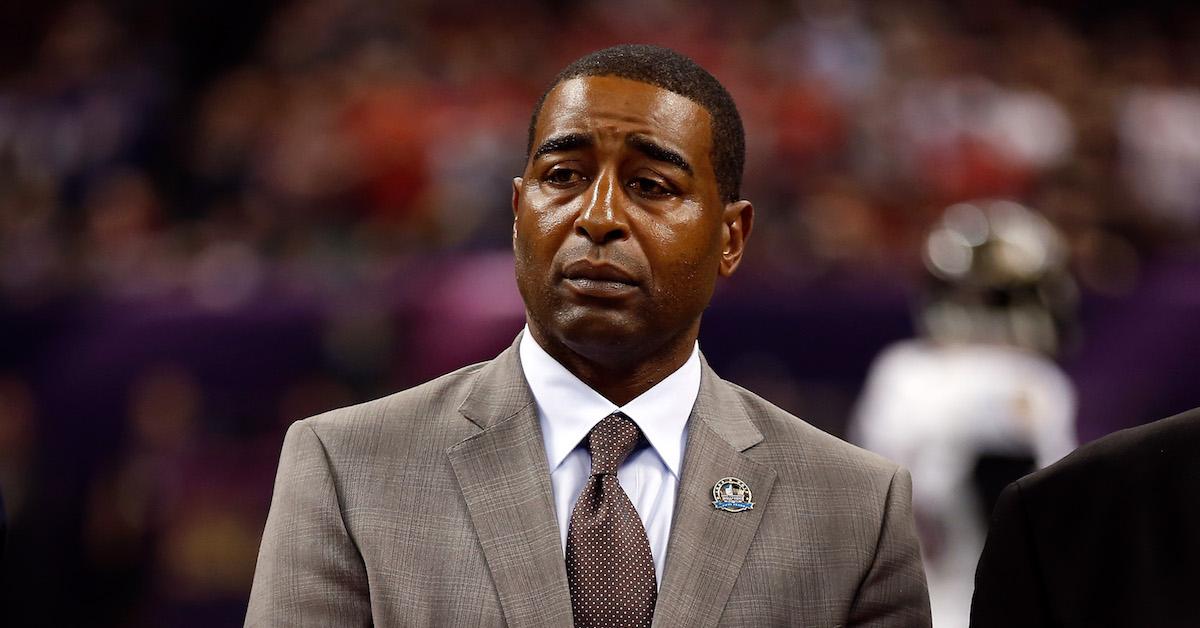 It's been a week since Cris Carter last appeared on First Things First, and viewers are wondering what the heck is going on between the co-host and Fox Sports, the network that airs the early morning opinion-based studio program.
According to multiple sources, the former NFL player's absence from the anchor desk could be permanent.
Article continues below advertisement
What happened to Cris Carter on First Things First?
On Nov. 3, The Big Lead reported that the 53-year-old had allegedly been suspended from the show pending a Fox investigation, the nature of which remains unclear.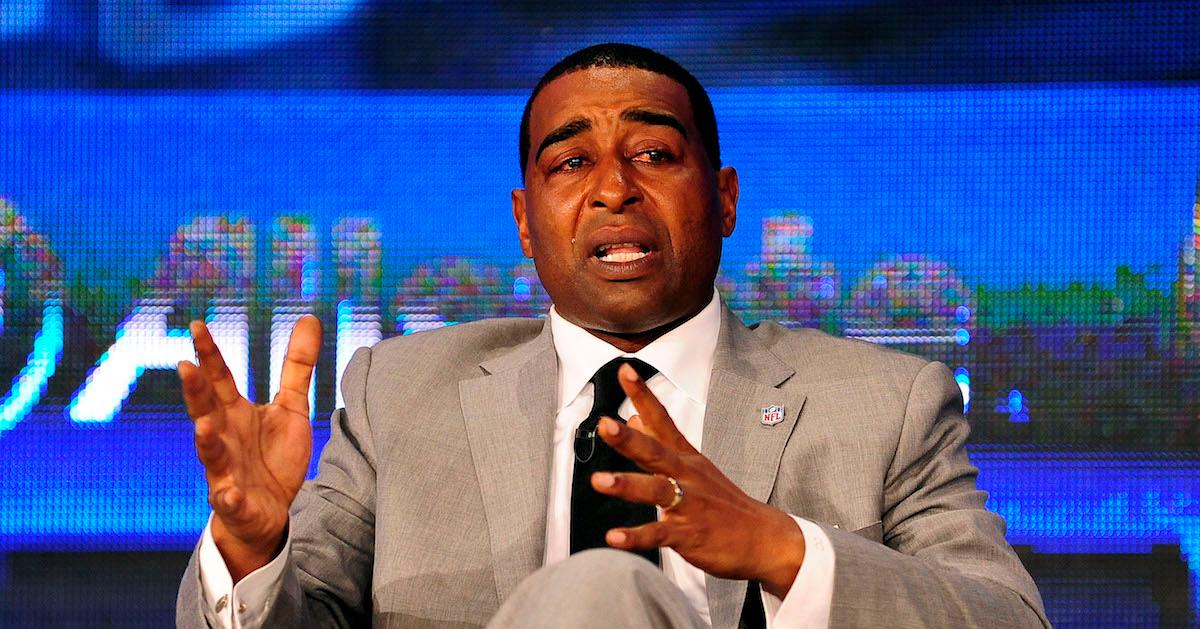 Article continues below advertisement
Front Office Sports offered up a possible explanation based on additional information they received from unnamed insiders. One "high-placed source" told the site that Cris was upset over not being included in Fox's Thursday Night Football pregame coverage this year.
Instead, the network chose to fly in former football star Tony Gonzalez from L.A. and hired recently retired New England Patriots tight end Rob Gronkowski to headline the weekly broadcast.
A second source heard about an alleged "blow-up" between Cris and his bosses at FS1. "I was told it was bad," the insider shared.
Where is Cris Carter now?
The father of two hasn't updated his Instagram since Oct. 25, but he did post a series of Bible verses to his Twitter account over the last few days, which isn't uncommon for the Football Hall of Famer.
Article continues below advertisement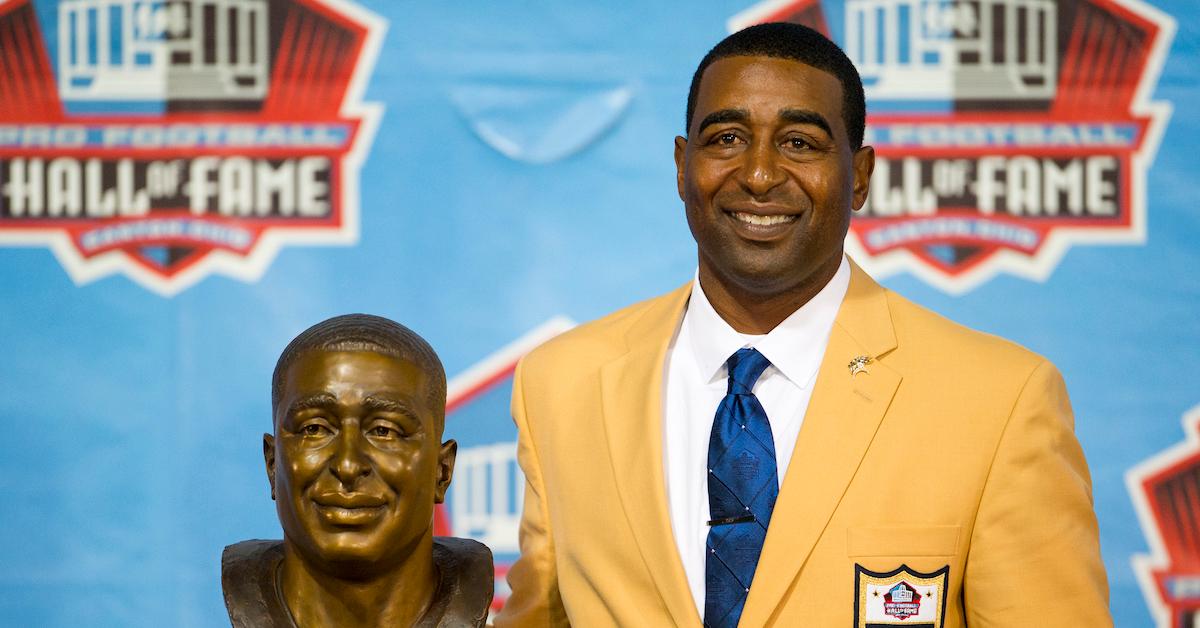 "LORD, you are my God; I will exalt you and praise your name, for in perfect faithfulness you have done wonderful things, things planned long ago. Isaiah 25:1," one tweet says. Another reads, "Blessed are those who are persecuted because of righteousness, for theirs is the kingdom of heaven. Matthew 5:10."
Cris started working at Fox in December 2016 as a football analyst. Nine months later, he helped launch First Things First with co-hosts Nick Wright and Jenna Wolfe.
Article continues below advertisement
But the Ohio State grad is no stranger to controversy. While working at ESPN in 2015, Cris received backlash for comments he made at the 2014 NFL Rookie Symposium, which came to light in an issue of ESPN The Magazine.
The wide receiver told those in attendance that they should appoint a "fall guy" among their group of friends in case any of them got into trouble off the field. "I let my homeboys know, y'all want to keep rolling like this, then I need to know who gonna be the fall guy, who's going to be driving," he said in his speech.
Article continues below advertisement
"Y'all not going to all do the right stuff now. So I've got to teach you how to get around all this stuff, too," he continued. "If you're going to have a crew, one of them fools got to know he going to jail. We'll get him out… If you're going to have a crew, make sure they understand, can't nothing happen to you."
After the remarks were made public, the NFL condemned Cris' statement. "The comment was not representative of the message of the symposium or any other league program," the organization said. "The league's player engagement staff immediately expressed concern about the comment to Cris."
The Vikings legend later issued an apology. "Seeing that video has made me realize how wrong I was. I was brought there to educate young people and instead I gave them very bad advice," he wrote on Twitter at the time. "Every person should take responsibility for his own actions. I'm sorry and I truly regret what I said that day."
First Things First airs weekdays at 6:30 a.m. ET on FS1.