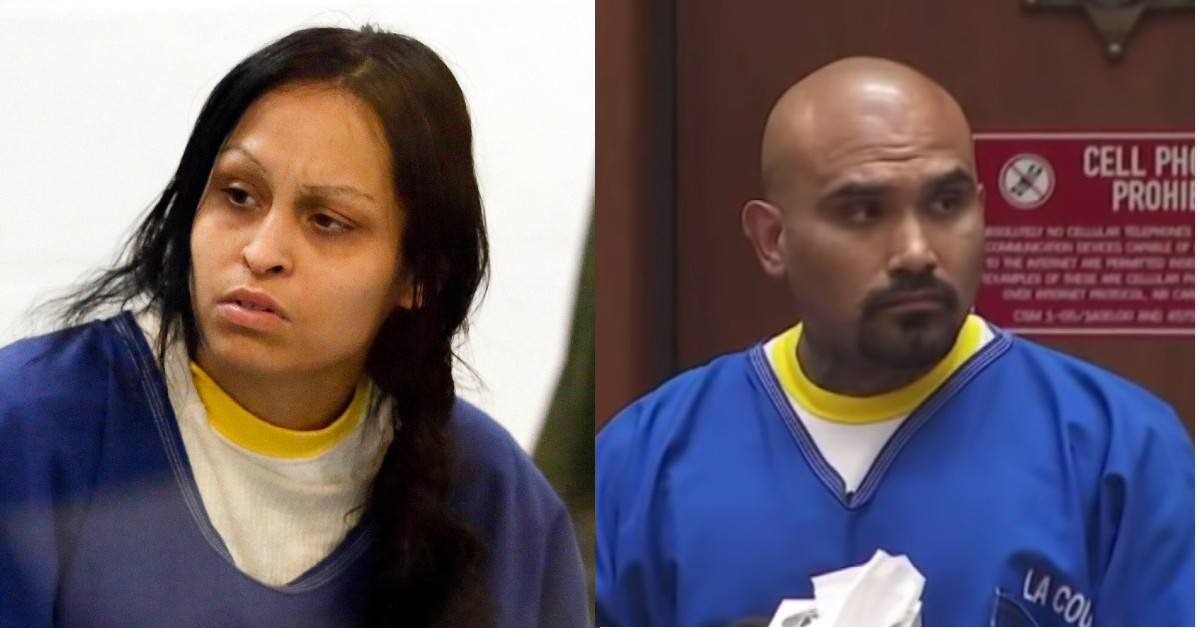 Pearl Fernandez Wishes Her Son, Gabriel, Was Still Alive
Pearl Sinthia Fernandez was convicted of the ruthless murder of her youngest son, 8-year-old Gabriel Fernandez, on June 7, 2018.
In a court trial, the 37-year-old California-native described her complicated relationship with men — characterized by domestic violence, acts of grievous bodily harm and several instances of sexual abuse — as one of the leading motivations behind the unfathomable crimes.
We investigate: What happened to Gabriel Fernandez's parents?
Article continues below advertisement
What happened to Gabriel Fernandez's parents?
Arnaldo Contreras was in and out of prison for the majority of the past two decades. The 38-year-old Texas-native was convicted of domestic violence injunction in November 2006, and he was sentenced for two years in prison. He relapsed after six years of relative stability, receiving a seven-year-long sentence in April 2013, The Texas Tribune reports. He was serving his second conviction at the Bridgeport Correctional Center when he found out about his son's tragic death.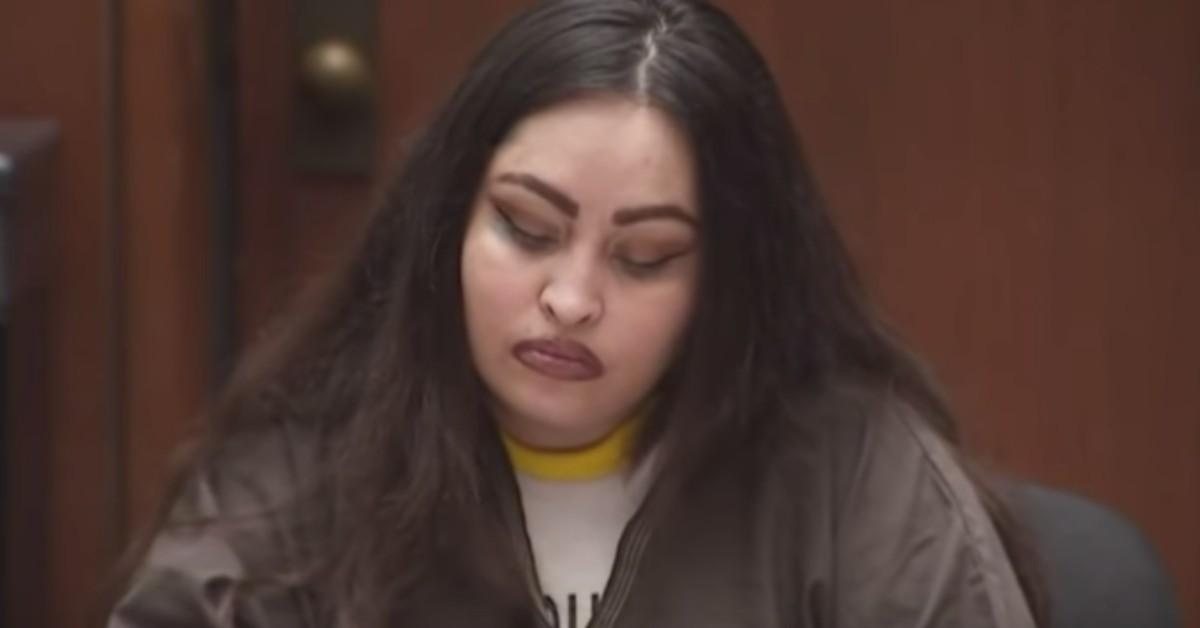 Article continues below advertisement
"I was in Riverside County jail and the chaplain pulled me out, said he was on life support, and that they were going to take him off the next day," Contreras explained during a court hearing held on Nov. 28, 2017.
"I felt [...] I don't know how to explain it [...] I felt hopeless, guilty. I should've been there," he added.
"I'm sorry. I'm sorry for not being there," he concluded.
Contreras stressed that he did everything in his power to visit his hospitalized son, ABC7 notes.
"He was always smiling," Contreras told the judges before stating that Gabriel Fernandez was "a normal kid" who enjoyed playing games like "cops and robbers."
Article continues below advertisement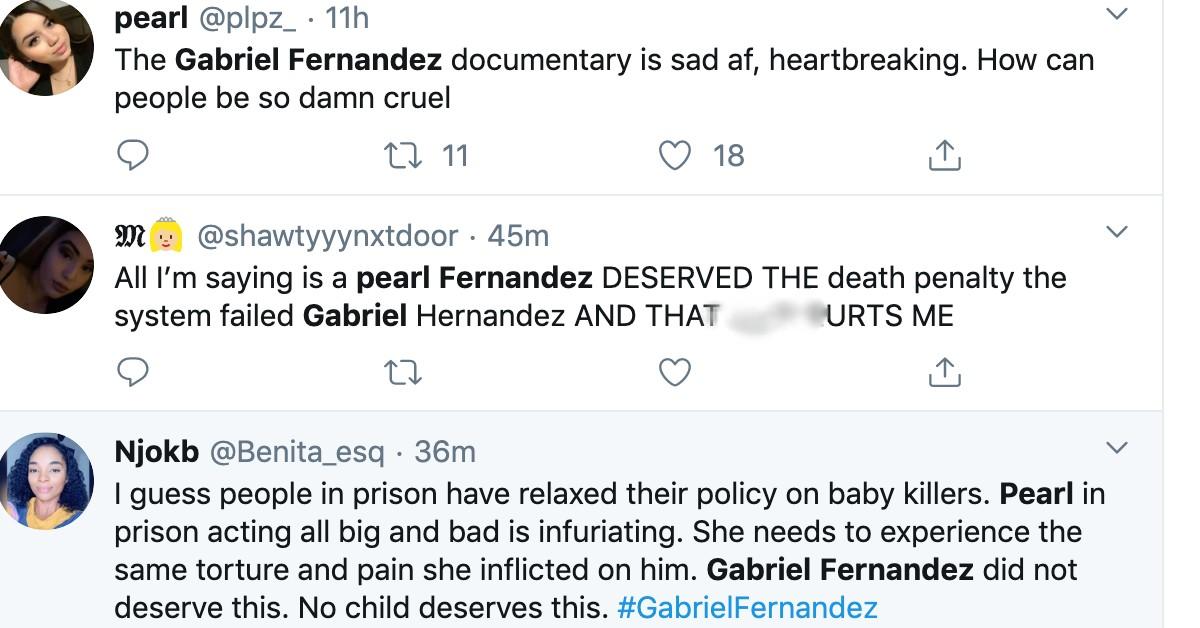 Fernandez tried to leave her son, Gabriel Fernandez, at the hospital the day he was born.
Fernandez left the hospital the day her youngest son was born, The Cinemaholic reveals. It was her uncle, Michael Lemos Carranza, and his partner, David Martinez, who took care of Gabriel Fernandez during the first year of his life. Fernandez's parents, Robert and Sandra, helped raise the child as well, looking after him between 2005 and 2012. Fernandez took back Gabriel Fernandez in 2012, spending only one year with him before his tragic death.
Article continues below advertisement
In a court trial, Fernandez claimed that her traumatic upbringing had a strong correlation with her failures as a mother. According to Los Angeles Times, she started using methamphetamine at the age of nine, and she ran away from home at 11. She stated that she endured various acts of abuse as a child, citing a particular incident that saw her mother fling her into the shower.
Fernandez claimed that she was subjected to sexual harassment during her early adulthood. This gave way to suicidal ideation and depressive tendencies. Her relationship with Aguirre was no less problematic, with the two regularly engaging in acts of physical harm. As Fernandez told the court, she developed an opioid addiction, taking large doses of OxyContin and Norco to cope.
"I want to say I'm sorry to my family for what I did…. I wish Gabriel was alive," she told the court.
The Trials of Gabriel Fernandez is available on Netflix now.