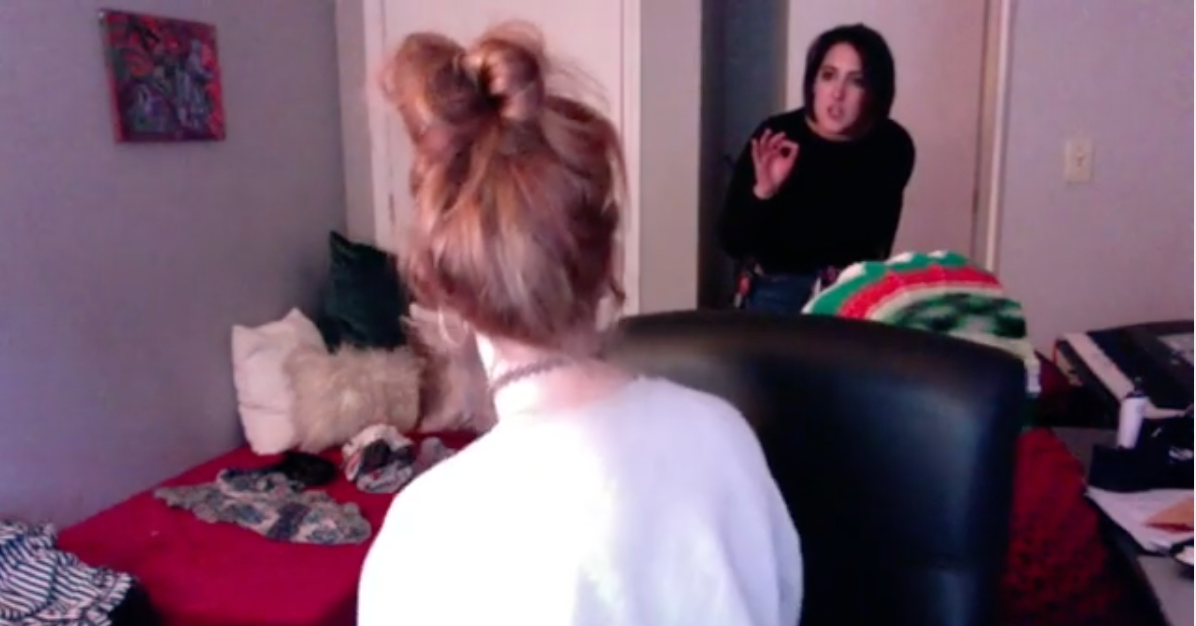 Did Jessica Really Sleep With Her Teacher, Mr. Wilson?
Real-life screaming fights videotaped and posted to the internet are a different level of internet comedy. Between "The Wicked Witch of the East, Bro," and "Stop Drinking Milk Anthony," it's only a matter of time before the videos are co-opted for prime meme content.
To add to your list of iconic internet fights, we have Jessica and her mom, who are fighting over the fact that Jessica allegedly slept with her teacher.
But what happened to Jessica and Mr. Wilson after the video got out?
Article continues below advertisement
The video shows a confrontation with Jessica and her mother over Mr. Wilson.
The video shows a girl in front of her computer singing along to T-Pain's "Apple Bottom Jeans (Low)," in the classic 2006 YouTube covers style. She's in the middle of singing (very off-key) when a woman who appears to be her mother bursts through the door behind her.
"Jessica!" she yells. "Did you sleep with your godd--n teacher?"
"Mr. Wilson?" Jessica replies. "No I didn't!"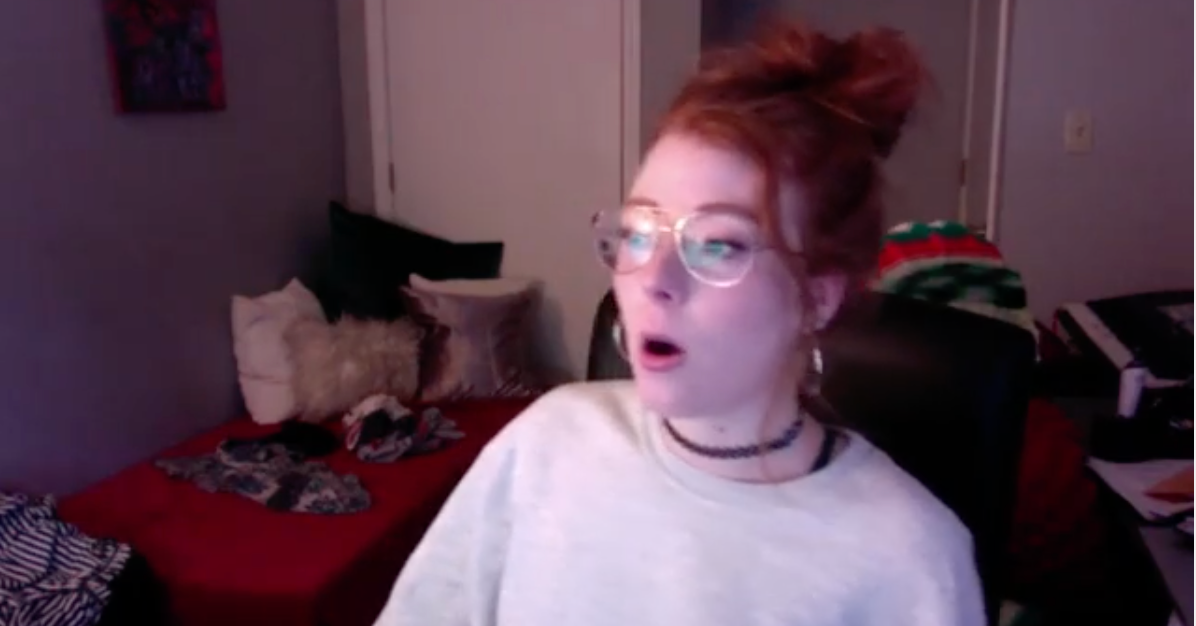 Article continues below advertisement
A screaming match ensues, which culminates in Jessica's mother slapping her across the face and Jessica yelling "I was failing chemistry!"
"You're out of the house!" her mother finally screams before slamming the door to her daughter's bedroom.
Jessica begins crying and resumes her karaoke session as though nothing happened.
The scene is so dramatic you feel bad for Jessica — but is the video actually real?
Is the video real?
For those worried about poor Jessica, who was just kicked out of her house, don't worry, because the video isn't actually real. The video has been reposted multiple times since it originated, giving it an authentic mid-00s vibe with the quality of the reposts.
The entire video is actually a sketch, created by Ronnie Miller, a budding comedian influencer with an Instagram following of 60,200 and 18,900 on TikTok.
She initially shared the sketch on Instagram, where it's received almost 700,000 views.
Article continues below advertisement
"I hate me mum. Performed with my comedy bff @notkatrinaa," Ronnie captioned the video. "Hey btw this is fake Katrina is not my mom and I haven't been in high school for a long time. We were just goofing around and improvising so please don't spend your time arguing with each other. Do something more worthy of your time like getting a really good donut, or volunteering at an animal shelter, or listening to whatever Brené Brown has to say. Thanks."
Article continues below advertisement
The video was actually made over a year ago on Jan. 10, 2019, and is just now circulating rapidly.
Most of the comments on the video are recent, with reactions ranging from surprise to relief that it's fake.
"I'm so happy this is a skit lol I felt so bad for you," one user commented, while another said, "It's so disappointing to find out that this didn't actually happen."
There is actually a teacher named Mr. Wilson who was arrested for having an affair with a student, according to Daily Mail, but the two are completely unrelated.