Why Did Lance Gatcomb Leave 'Maine Cabin Masters'?
What happened to Lance Gatcomb? The construction worker appeared in Season 1 of 'Maine Cabin Masters,' before leaving the show for good. Why?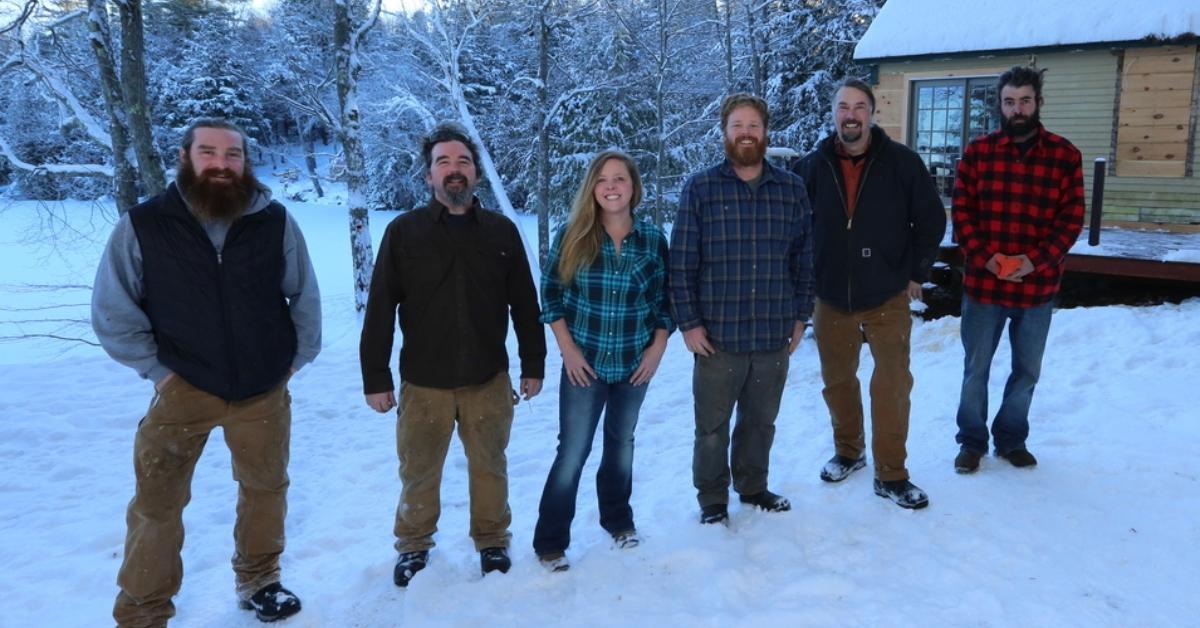 Maine Cabin Masters offers a rare glimpse into the everyday life of a tightly-knit group of Maine-based homebuilders, charting how Chase Morrill, Lance Gatcomb, and Jared "Jedi" Baker tackle construction work-related challenges and beyond.
In the course of the past four seasons, we watched the illustrious crew transform some of the most desolate cabins into modernist sensations. However, as some eagle-eyed viewers have spotted, one crew member vanished from the show. So, what happened to Lance?
Article continues below advertisement
So, what happened to Lance? Why did the star of 'Maine Cabin Masters' disappear?
As the first episodes of the Maine Cabin Masters reveal, Lance used to be a core member of the quirky team. However, this all changed in Season 4. Fans would very much like to know — what's the reason behind Lance's mysterious disappearance?
Article continues below advertisement
A fantastic showman, Lance stole fans' hearts with a range of chuckle-some tricks. In one episode, he set out to make doughnuts in a motorboat while the rest of the crew was busy pouring their every might into finishing a cabin. In another, he cozied up in a hammock with a bag of Cheetos — proving once again that he has everything it takes to become a reality TV show star.
"That's really how he rolls," Chase confirmed in a previous interview with Down East.
As a clip posted on the Maine Cabin Masters Facebook page reveals, Lance's life isn't all about fun. According to the video, he built a house for himself just as staggeringly beautiful as the ones commissioned by the clients. An avid fan of everything nature- and wildlife-related, he even populated "Lance-land" with dozens of ducks, chickens, and the like.
Article continues below advertisement
"A Cabin For the Bride" offered a rare glimpse into another aspect of Lance's private life, capturing his and Lily's wedding ceremony. The 2016 episode marked a new beginning for the incredibly relatable construction worker and his romantic partner.
Article continues below advertisement
Unfortunately for fans, Lance's current whereabouts are shrouded in secrecy. He doesn't have an Instagram or a Twitter account, which makes it all the harder for those eager to track him down and learn more about what he had been up to since leaving the show. Even worse, he hasn't posted on Facebook since 2013 — putting an end to his career on social media with a post about a fetching sailboat.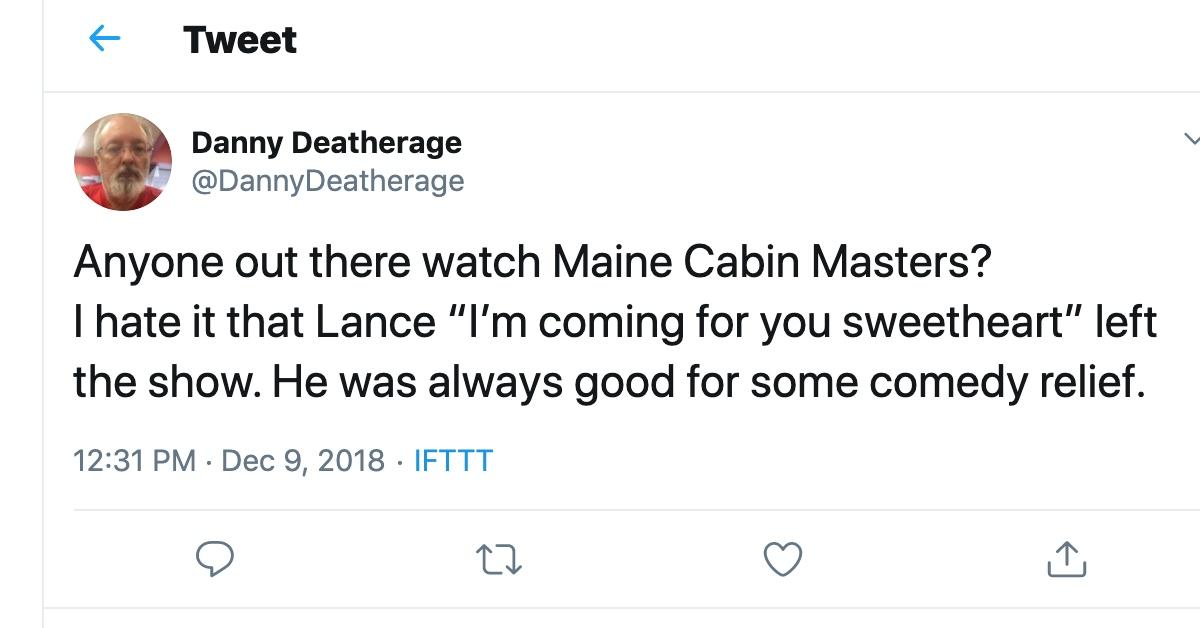 Article continues below advertisement
Lance's abrupt departure from Maine Cabin Masters left fans devastated.
"I hate it that Lance "I'm coming for you sweetheart" left the show. He was always good for some comedy relief," tweeted a fan.
"Brad is such a great addition to MCM! That being said, definitely miss seeing good ole Lance in every episode. @DIYNetwork, can't we have them both? Love all the Maine Cabin Masters! You're all terrific," opined another.
"Please, want to see more of Lance, Ashley, and Chase on #maine cabin masters, a little less ryan@DIYNetwork," wrote another person.
Catch new episodes of Maine Cabin Masters every Monday at 9 p.m. ET on DIY Network.