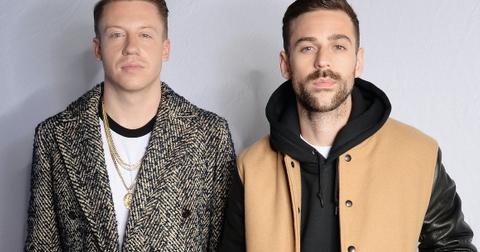 Will Macklemore and Ryan Lewis Ever Get Back Together?
By Jamie Lerner

Updated
Rapper and songwriter Macklemore rose to fame alongside his producing partner, Ryan Lewis, with their hits, "Thrift Shop" and "Can't Hold Us," in 2012.
The duo seemed to be an unstoppable force, churning out hit after hit with catchy beats and melodic hooks.
Article continues below advertisement
Their follow-up album, This Unruly Mess I've Made, in 2016 kept their success going strong. So where are they now? What happened to them? And why haven't Macklemore and Ryan Lewis collaborated since 2016?
Macklemore and Ryan Lewis began as an indie Seattle-based hip-hop duo.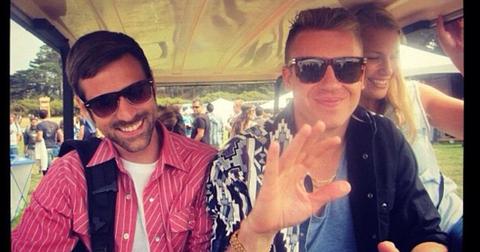 Rapper Ben Haggerty, commonly known as Macklemore, met Ryan in 2006 when Ryan promoted Macklemore as his photographer. In 2009, they officially joined forces to write and produce music together.
Article continues below advertisement
"Thrift Shop" is now an unforgettable 2012 time capsule, but the pair was one decision away from remaining a little-known indie duo forever. Their label's parent, Warner, gave them the option to promote the song through radio play, and they went for it.
Macklemore and Ryan Lewish famously tackled controversial topics.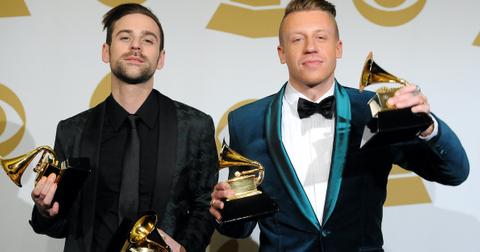 Their hit from the same debut album, The Heist, "Same Love" featuring Mary Lambert, tackled the debate over gay marriage, which was not yet legal in 2012. (The Supreme Court ruled same-sex marriage legal and struck down all state bans on same-sex marriage in 2015.)
While they excelled in the industry, they also educated themselves on race relations and Black culture, releasing the song, "White Privilege II," on their second album in 2016.
Article continues below advertisement
Macklemore and Ryan Lewis split in 2017.
Though Macklemore and Lewis shared many successes between multiple No. 1 hits and Grammy awards, the duo decided to split in 2017.
In an Instagram post, Macklemore announced the split, sharing, "After the last tour, Ryan and I agreed that some creative space would be good for the both of us. Ryan Lewis is my brother forever. We have been working together damn near every day for nine years and it felt like the right time."
Article continues below advertisement
Macklemore went on to produce his own album after the split.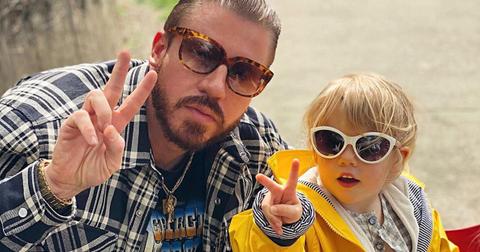 In June 2017, Macklemore produced Gemini, which didn't bring in nearly as much critical reception as his collaborations with Ryan Lewis. However, without Ryan, Macklemore needed some star power, so he recruited the likes of Skylar Grey, Lil Yachty, Kesha, and more.
Macklemore has since stayed sober and strengthened his relationships.
Article continues below advertisement
Ryan Lewis also produced a couple of songs.
Macklemore credited Ryan with making him his best self by pushing them both past their limits. Since the split, Ryan co-wrote and produced Kesha's song, "Praying," the first song she released after the notorious legal battle she had with her record label.
Ryan also co-wrote and produced a Hobo Johnson song, "Subaru Crosstrek XV" in August of last year. He also got married to Jackie Ganger, so it was a big year for everyone!
Article continues below advertisement
Don't worry — Macklemore and Ryan Lewis are still on good terms.
Luckily for us, Macklemore and Ryan Lewis are still the best of buds. In Macklemore's post regarding their split, he also shared, "This decision came from a place of love for one another. I'm the best man at his wedding next month. There will be more M&RL music to come when the time is right."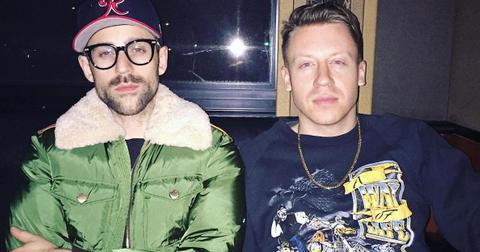 Phew! Does this mean we can expect more Macklemore and Ryan Lewis masterpieces? One can only hope so.