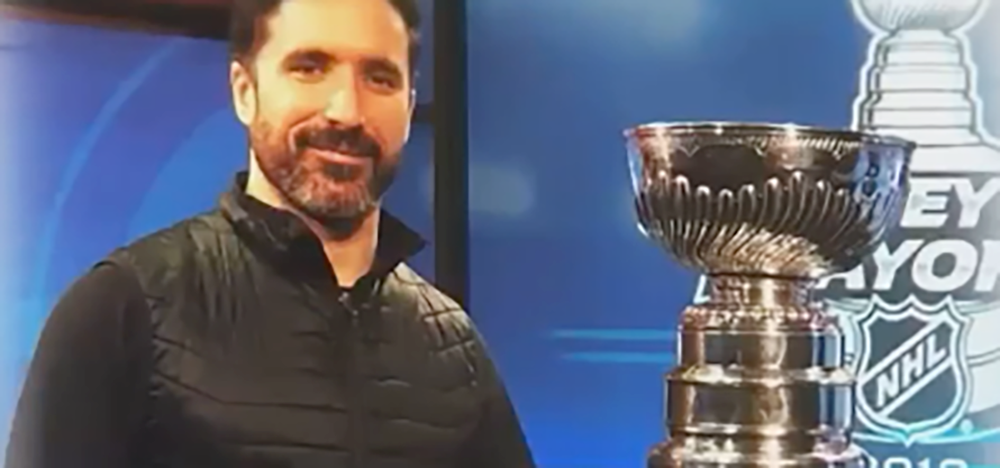 NBC Sports Shares Tribute to Longtime Employee Matt Thelen After His Passing
Recently on NBC, the sports network paid tribute to longtime employee Matt Thelen, but what happened to him and how did he die?
So many people, whether it be celebrities or your personal family members, have suffered a lot of losses. On a recent broadcast with NBC Sports, the multimedia network paid tribute to one of their own during a live segment.
On Dec. 6, NBC revealed that their employee Matt Thelen had passed away at only 41. The Notre Dame graduate had been working with NBC for more than a decade before his passing. Other friends and family shared the news of what happened online, offering condolences to his loved ones.
Article continues below advertisement
Who is Matt Thelen?
While Matt's name may not be familiar to even many of NBC Sports' most loyal viewers, the man was an integral part of the process behind the scenes.
Matt was the manager of media assets at NBC Sports, according to his LinkedIn profile, a position that involves managing the creation and production of much of the company's online assets.
After graduating from the University of Notre Dame's Mendoza College of Business in 2003, Matt started working with NBC only one year after his graduation.
Article continues below advertisement
He started with the company as an archive coordinator, taking on the role for every Olympics until 2012. For about a year and a half, from 2006 to 2007, Matt also worked as a production assistant for NBC.
From there, Matt was promoted to his most recent role as the manager of the company's digital media assets in 2013, holding the position until his passing. In total, he was with the company for 16 years.
What happened to Matt Thelen?
On Dec. 6, anchor Chris Miller gave a tribute to Matt, announcing his passing to viewers. While Matt was not often in front of the camera, so many viewers will not recognize him, many members of the staff at NBC worked closely with him behind the scenes.
"All of us at NBC were heartbroken yesterday when we learned that our cherished colleague Matt Thelen had passed at age 41," Chris said to viewers.
Article continues below advertisement
According to some Facebook posts from friends and family of Matt, he passed away due to complications with colon cancer.
"Matt always brought great enthusiasm to everything he did," Chris continued. "There was always a smile on his face. He was a man of incredible humor and intelligence, who treated everyone he met with kindness."
Chris ended the tribute by wishing Matt's family well as they grieve the passing of their loved one, and reassured that he would be greatly missed with the company.
"He loved his family, his friends and all things Notre Dame, his alma mater," Chris said. "Our thoughts go out to Matt's family. Matt, all of us will miss you."
The segment shared some personal photos from Matt's life, including some highlights from his time at NBC. Many of Matt's friends and family thankfully shared the tribute online, appreciating that Matt's time with the company was thoughtfully shared with viewers.