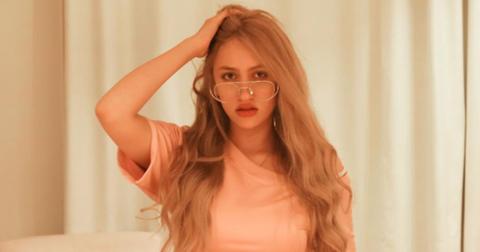 Egyptian TikToker Mawada Eladhm Given Two Years in Prison for "Violating Family Values"
By Leila Kozma

Updated
Five women, including TikTok star Mawada Eladhm, were sentenced to two years in prison for violating the core values of Egyptian society by a Cairo economic court on Monday, July 27. They all received a fine for 300,000 Egyptian pounds ($18,773) as well. Critics describe the case as the latest attempt to curb self-expression in the conservative country.
TikTok influencer Mawada Eladhm was sentenced to two years in prison for violating family values.
Mawada received a two-year prison sentence and a fine for 300,000 Egyptian pounds for posting content that "challenges" the values deeply ingrained in Egyptian society, and for using her social media platforms to allegedly encourage others to engage in transgressive behaviors.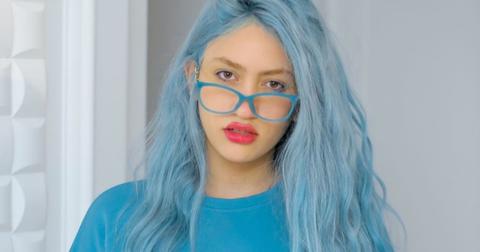 The star-status TikToker was arrested on Thursday, May 14, for "violating family principles and values in Egyptian society," and "establishing, managing and using [websites and social media accounts] with the aim of committing those crimes," Egyptian Streets reveals. Her first court hearing was held on Monday, June 15, Arab News states.
Mawada used her Instagram and TikTok accounts to post updates about her usual activities, such as driving around in a convertible Mercedes, visiting luxury restaurants, and spending time with family and friends.
Mawada is renowned for her laid-back personality and outstanding sense of style. She obtained a whopping 3.2 million followers in just two years, having posted her first video on March 10, 2018.
"I didn't do anything that deserves this punishment. All of Egypt is on the app (TikTok) posting content," Mawada told Arab News.
"Eladhm was crying in court. Two years? 300,000 Egyptian pounds? This is really something very tough to hear," Samar Shabana, the assistant of Ahmed el-Bahkeri, the attorney representing Mawada, told Times of Israel.
"They just want followers. They are not part of any prostitution network, and did not know this is how their message would be perceived by prosecutors," she added.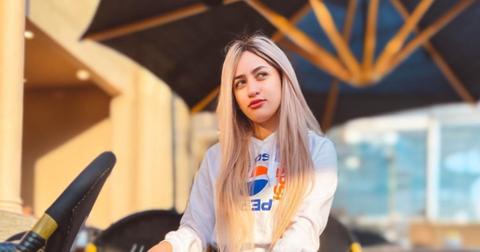 A TikToker named Haneen Hossam received a two-year-long prison sentence and a fine for 300,000 Egyptian pounds ($18,773) as well. Allegedly, she encouraged young women to use the video creation and content sharing app Likee to build new friendships with men and charge them a fee.
The authorities are thought to have given her the unprecedented punishment in a bid to crack down on online sex work. The 20-year-old Cairo University student rose to fame with expertly choreographed dance challenges. She has nearly one million followers on TikTok.
The identity of the three others involved in the case is yet to be disclosed. According to Egyptian Streets, they were helping Mawada and Haneen maintain their social media profiles.
The case garnered a great deal of scrutiny on Twitter, with many claiming the imprisonment of the five women was an attack on civil liberties.
"In #Egypt being popular on Tiktok and dancing in a shark onesie is now illegal because it apparently 'violates family values.' Mawada Eladhm, who is in pre-trial detention- could face up to 3 years in jail, according to Al-Masry Al-Youm. For what? Appalling," wrote a person.