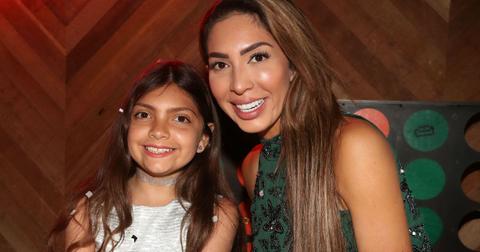 Former 'Teen Mom' Star Farrah Abraham Is Making Headlines on TikTok
By Reese Watson

Updated
When we first met Farrah Abraham on MTV's 16 and Pregnant, she was a 17-year-old whose boyfriend tragically died in a car accident one month before the birth of their daughter.
Farrah welcomed Sophia in 2009 — and before long the mother-daughter duo was featured on Teen Mom, MTV's spinoff that also starred Amber Portwood, Catelynn Baltierra, and Maci Bookout.
Article continues below advertisement
Unfortunately, after seven seasons on the show, Farrah was fired in 2017 due to her adult film work and her attitude with producers. Her last appearance was on the Season 7 episode fittingly titled, "Choose Your Path."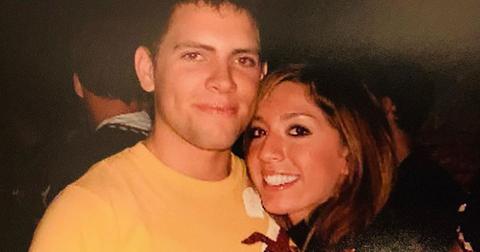 Article continues below advertisement
So, what is Farrah Abraham doing now?
Flash forward to 2020, Farrah is 29 years old and known for making TikTok's with her now-10-yeat-old daughter, Sophia.
And as expected, she is also causing controversy on the social media platform. In a June 2020 video with Sophia, Farrah participated in the TikTok trend of throwing random objects at people — and one object was a sex toy, which prompted followers to call out the reality star.
"I don't really feel like I can be shamed when I protect my child," Farrah told Us Weekly. "I educate my daughter. We have so much fun on TikTok. … I think I'm doing pretty great."
Along with TikTok, you can also follow Farrah on Instagram.
Article continues below advertisement
Are Farrah and her mom Debra still feuding?
Since the first episode of 16 and Pregnant, Farrah and her mom's relationship has been rocky, to say the least. In 2018, when Farrah was arrested for battery and resisting arrest, her mom didn't even reach out to make sure she was OK.
Article continues below advertisement
"I've been very concerned for the health and safety of Sophia because of Farrah's behavior... That's not good for Sophia to be around. It's very hard for me to stand by and watch my grandchild being exploited. I don't like that," Debra told Face the Truth. "It does me no good to call... My relationship with my daughter, Farrah, has taken a turn for the worst."
However, it looks like the mother-daughter are on good terms... for now.
Is Farrah Abraham dating anyone in 2020?
Earlier this year, Farrah broke up with her most recent boyfriend, Daniel Ishag, after introducing him to her daughter. The breakup happened just one month after going Instagram official with the pilot— and Farrah's mom Debra was the one who broke the news to the media.
"It is not a relevant relationship anymore," Debra told The Sun. "It was too much about him. He was immature. She ended it perfectly. Block and delete!"
Article continues below advertisement
While Farrah might be single in 2020, she is focused on herself and recently shared with fans that she was accepted into the WIF 2020 Mentorship Program, which according to Farrah, helps with advancing equality in the screen industries.
"I applaud other females who actually support other women, who are making a better future for others, investing in themselves equally," Farrah wrote. "I look forward to these amazing, talented, and world-changing women in my group & look forward to one notable experience."
In 2020, Farrah is living her best life.