There Are Rumors About 'Teen Mom OG' Ending, and It Might Be for the Best
'Teen Mom OG' might be canceled due to less than stellar ratings and if that happens, fans will have to rely on the other shows in the franchise.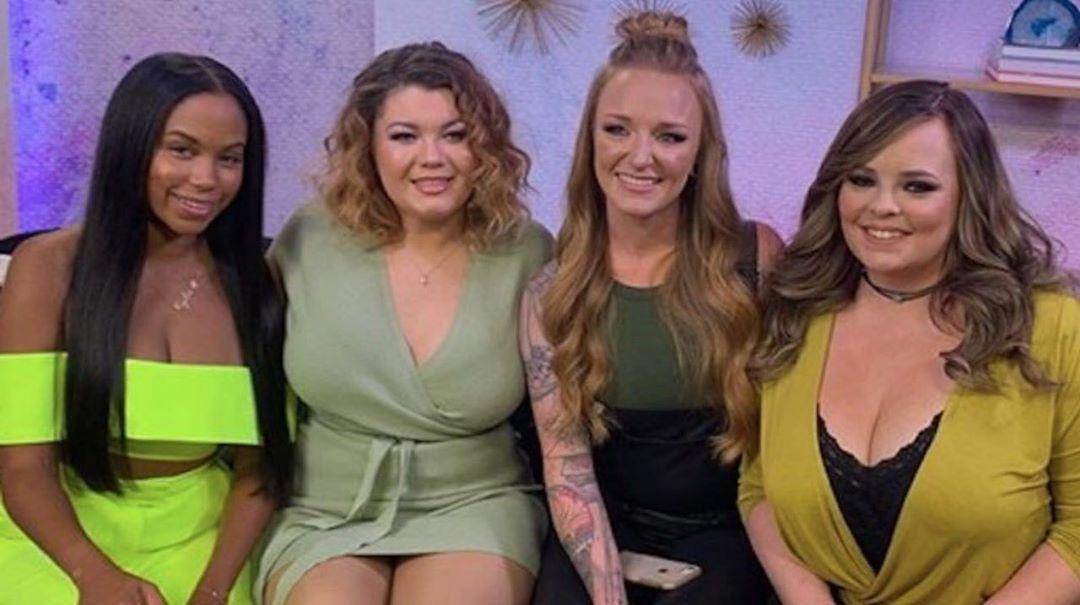 No one could have predicted that when MTV's docu-series 16 and Pregnant premiered in 2009 it would pave the way for a handful of the unfortunate teenage mothers to become reality TV superstars. But now that Teen Mom OG has been around for more than 10 years, it might be time to say goodbye to the "original girls" for good.
Article continues below advertisement
Right now, there are rumors that Teen Mom OG is canceled and although MTV hasn't come out to make a formal announcement just yet, some might say it would be for the best. The moms have garnered fame and fortune from the series, as well as ways to build small businesses to maintain a steady form of income in the event that the show doesn't last forever. So maybe it should end now instead of being run into the ground.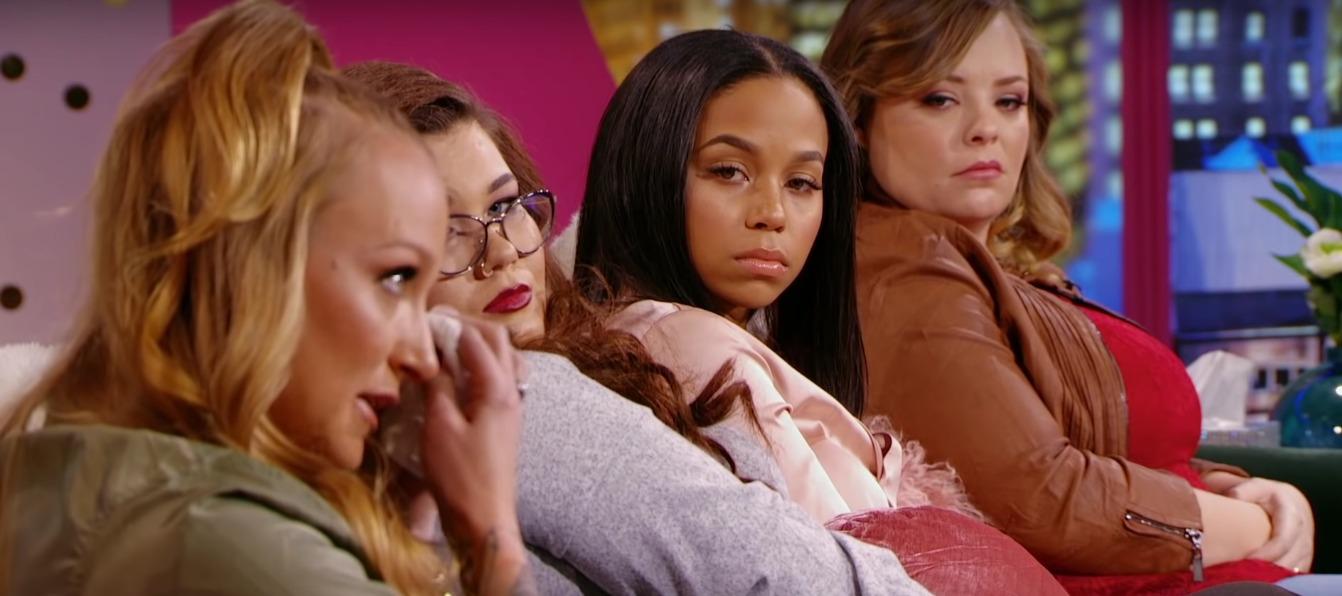 Article continues below advertisement
But is 'Teen Mom OG' canceled?
While there hasn't been an official announcement about Teen Mom OG ending, the truth of the matter is that Season 8's ratings weren't great. The season premiere brought in almost 1 million viewers, which is solid by MTV standards and for a run of the mill cable network reality series. The viewership was on a steady decline for the majority of the season, dropping into the 600,000 range per episode.
While that may not be grounds for cancellation, it has made some fans concerned about the future of Teen Mom OG. For now, however, it would seem that the show is safe. The new season premieres on MTV on March 17 with new challenges, new storylines, and new drama from all of the moms, so here's hoping it all means an increase in viewership.
Article continues below advertisement
A new permanent cast member was just added.
In Season 8, Teen Mom OG introduced Mackenzie McKee, who had first appeared on 16 and Pregnant and then Teen Mom 3. She was brought in toward the end of the season, possibly in an effort to increase ratings and salvage the show that had seemed to be on the downswing since Farrah Abraham left. Now, she will have a more prominent role this season.
Article continues below advertisement
Bringing in a new cast member doesn't necessarily guarantee several more seasons of Teen Mom OG. It does, however, give hope to some fans that the show is still intent on trying new things to maintain its current viewership and propel new stories forward. And since MTV hasn't released a confirmation of Teen Mom OG being canceled, it's safe for now.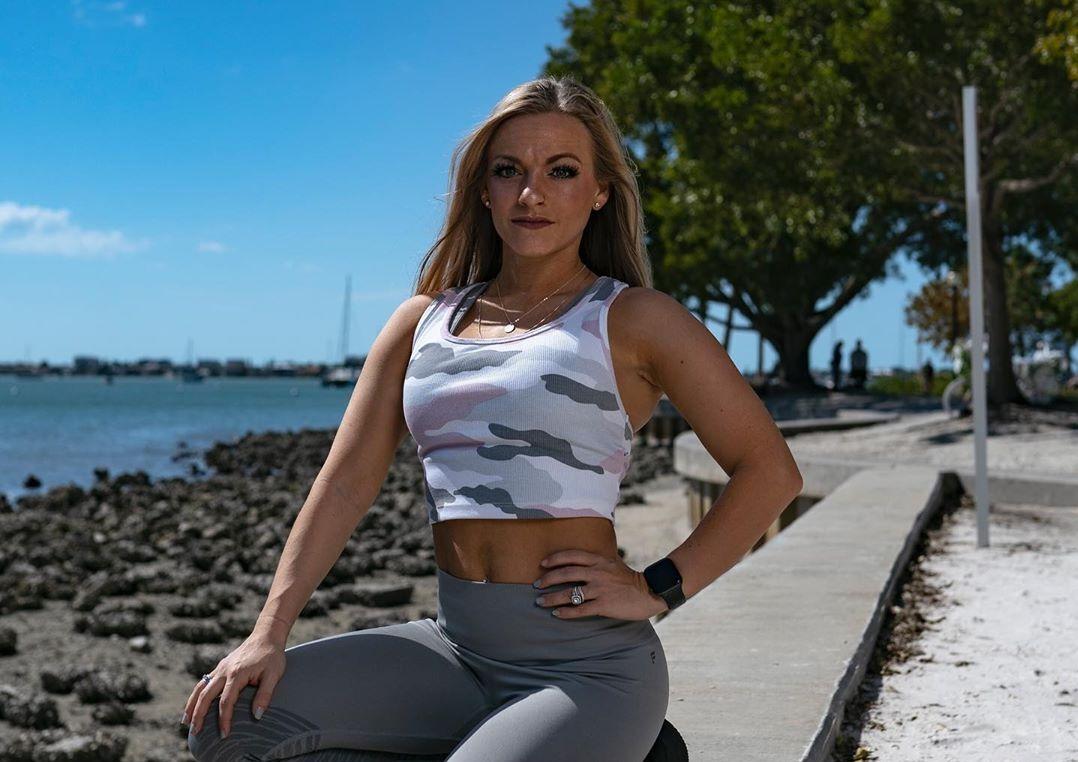 Article continues below advertisement
Most of the moms have aged out of the series.
To be fair, the title of the show doesn't really apply to any of the moms anymore. The series began as a way to showcase the struggles of young mothers. As the show went on, however, and the moms got older and made more money from the show itself, Teen Mom OG became something different. In that regard, maybe it really is time to end it.
There are other ways to continue the 'Teen Mom' legacy.
Teen Mom 2 aside, which has a similarly aged-up cast now, the Teen Mom franchise is also home to Teen Mom: Young and Pregnant. The newest series shows the struggles of young moms who haven't get figured out who they are or what they want to do with their lives. Most of them aren't teenagers anymore, but the show has brought viewers back to the roots of the Teen Mom franchise.
Article continues below advertisement
Teen Mom OG hasn't officially been canceled, but there is likely some danger of just that happening if things don't improve. Right now, the new season is a chance for the show to turn things around.
Teen Mom OG premieres on March 17 at 8 p.m. ET on MTV.