Gary From 'Teen Mom OG' Can't Stop Bragging About His Kids on Instagram and It's Honestly Adorable
Gary from 'Teen Mom' is now happily married. He's the proud father of two daughters and seems to be making the most of his post-MTV star life.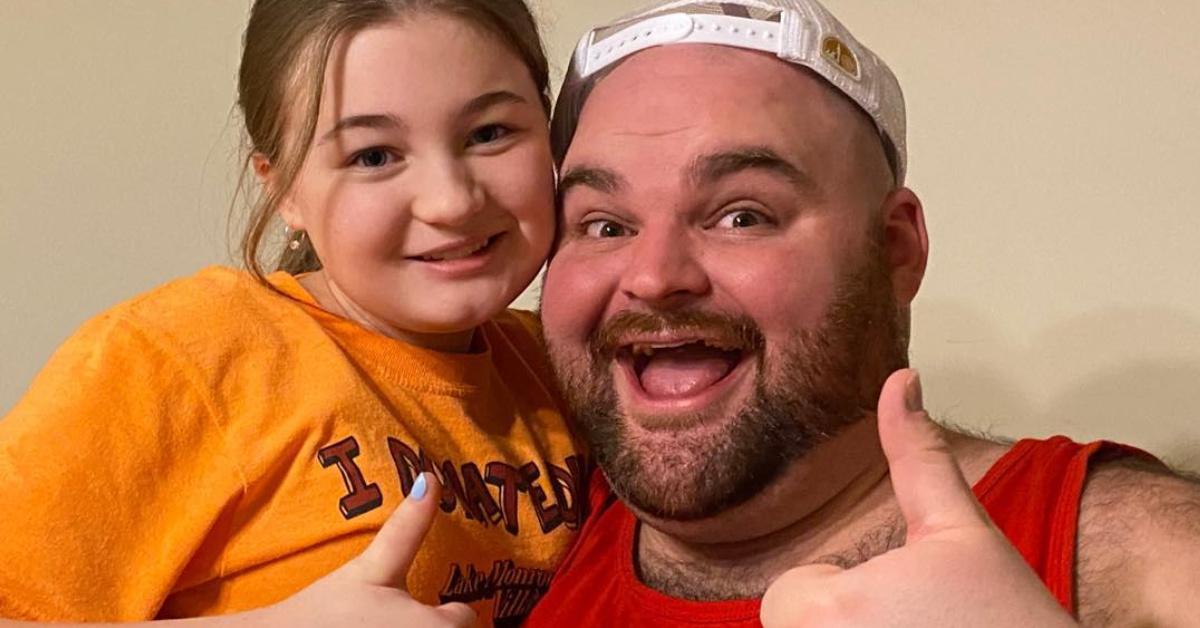 Every once in a while, we like to check up on our favorite Teen Mom OG stars and see what their lives are like these days. Sometimes it's exciting news — a new relationship, a new baby, a new job — we love that! Like most people who watch (or used to watch) the Teen Mom franchise, we really just want the best for all of the parents and their kids. Today, we're looking into where Gary from Teen Mom is now.
Article continues below advertisement
Gary Shirley first appeared in Season 1 of 'Teen Mom' back in 2009.
He was Amber Portwood's on-again, off-again fiancé. To say their relationship was a difficult one is putting it lightly. Amber and Gary were together for two and a half years before Amber became pregnant at the age of 18. They had their daughter Leah in 2008. Amber's pregnancy and the couple's first few months of parenthood were initially covered in an episode of 16 and Pregnant.
Amber was eventually arrested on domestic assault charges after she was shown hitting Gary in an episode of Teen Mom OG. Amber was also arrested for drug possession and sentenced to time in jail. Gary became Leah's full-time guardian while Amber was in jail.
Article continues below advertisement
What's Gary from 'Teen Mom' doing now?
Gary is now married to Kristina Anderson, whom he began dating while Amber was incarcerated. Gary and Kristina share a daughter named Emilee. According to US Weekly, Amber and Gary share time with their daughter Leah. "She's getting older and it's becoming to the point where she kind of decides when she wants to go back and forth and what she wants to do," Amber said in an interview. "It's easier that way, you know?"
Article continues below advertisement
Gary posts a lot of pictures of his happy family on Instagram, and honestly? It's kind of the best. It's good to see him so happy, and he seems to be doing a great job of being a dad. We may not have been crazy about him back in the Teen Mom OG days, but he was also pretty young at the time! He's done a lot of growing up in the years since.
Gary recently became a police officer.
In July 2019, Kristina announced on Instagram that Gary had become a police officer. "Words cannot describe how proud I am to be his wife," she wrote in the caption. "His dream, hard work, and dedication became a reality." The comments section was filled with tons of encouragement from fans.
Article continues below advertisement
Even Amber's then-boyfriend Andrew Glennon showed some support. "Huge success!" He wrote in a comment. "Next Christmas presents is a giant Batlight with a G on it. But for real, be safe out there."
It can't always be easy being known everywhere you go as a Teen Mom OG star, but Gary seems to be dealing with his moderate level of fame just fine. Now, if you don't mind us, we're gonna go scroll through his IG feed and fawn over all his proud dad posts.