Rosanna Pansino Says MrBeast Edited Her Out of the Final Three for One of His Challenges
Rosanna Pansino says that MrBeast heavily edited her role in the third Creator Games video to make it look like she placed lower in the contest.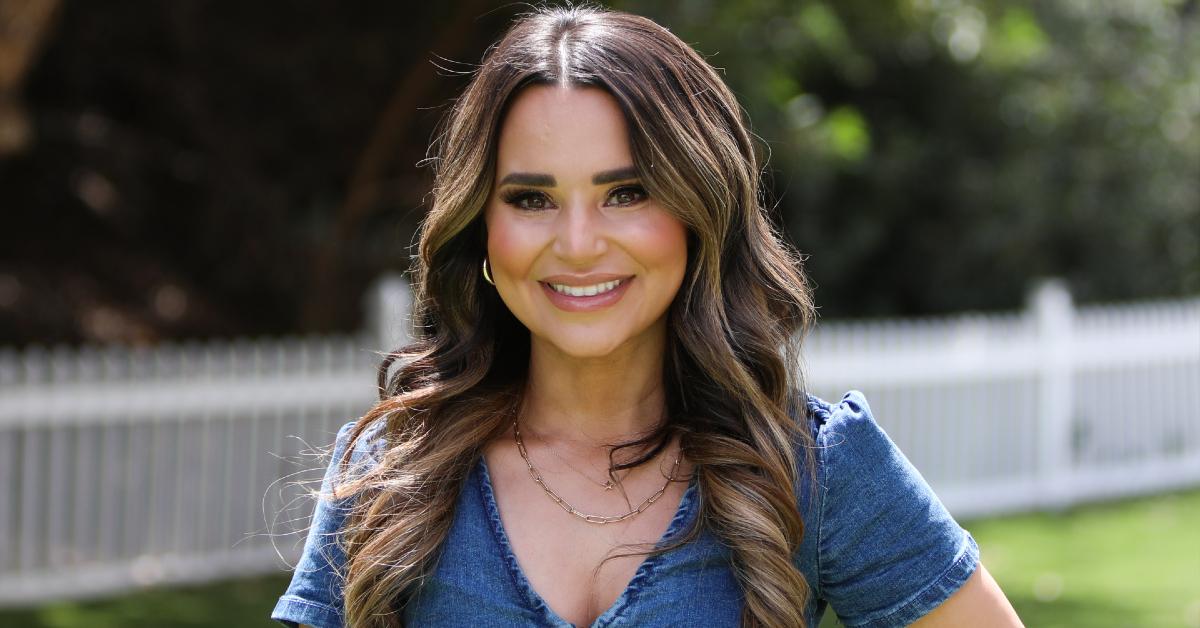 The immensely popular social media Influencer Rosanna Pansino, who is most widely known for her baking-themed online content, publicly commented that MrBeast significantly edited a competition video she was a part of that made it look like she was eliminated from the challenge much sooner than she was.
What actually happened, Rosanna claims, was much different.
Article continues below advertisement
What happened between MrBeast and Rosanna Pansino?
Rosanna is claiming that the third installment of Mr. Beast's Creator Games isn't all that it appears to be. The game, conjured up by MrBeast which offers massive prizes to popular Influencers by leveraging their respective followings for an amalgamation of their collective e-personalities, was apparently heavily edited to make some participants look like they perform better than they actually did during its third run.
Article continues below advertisement
In Rosanna's case, she said that Mr. Beast's video was edited in such a way that made it look like she had placed much lower than she actually did.
The popular baking enthusiast, who has managed to leverage her personality and videos to launch the extremely popular Nerdy Nummies channel into a recognizable e-brand, claims she was in the top three of participants in the third Creator Games gunning for that $1 million prize.
Article continues below advertisement
Rosanna divulged the information during a recent episode of Trisha Paytas' podcast Just Trish, where she said that she had waited to bring up her gripes with MrBeast and the way the Creator Games were ultimately handled because she didn't want to suffer the onslaught of MrBeast's rabid fanbase.
According to a statement Rosanna posted, she played a massive version of the game hide-and-seek in Inglewood, California's SoFi stadium, and was the third to last person to be found. She writes that the film crew recorded for around 24 hours straight and that, in spite of her success, and hearing Logan Paul was found, he made it into the top three instead of her in MrBeast's edit.
Article continues below advertisement
The Nerdy Nummies personality wrote that while she and other participants were filming, they had walkie talkies with earpieces connected to their ears and at one point, she was offered money to quit but ultimately declined.
Article continues below advertisement
Originally, she thought that she placed fourth after being spotted when players were commanded to move from their spots to new areas, but since Larray fell asleep, which is against the rules, he was ultimately disqualified, so the third place spot was given to her, followed by Quackity in second place and Zach in first.
Numerous folks responded to Rosanna's claims, asking her to provide proof, and she referenced the fact that Quackity also confirmed he made second place, and, just like Rosanna, he was confused to see the final order of winners edited in such a way to make him look like he lost sooner than he did.
Article continues below advertisement
It didn't take long for folks to post Quackity's videos, which only further supported the young influencer's claims, and Rosanna mentioned that she received private messages from other folks online who've said that they, too, had less-than-savory editing experiences with MrBeast.
Article continues below advertisement
Rosanna wrote at the end of her statement: "I placed 3rd. Quackity placed 2nd, and Zach placed 1st. This is what actually happened. Despite Jimmy editing out the ONLY FEMALE in the top 3, I was proud of what I had achieved. I followed the rules of the game, gave it my all, had fun, and never gave up. They can't take that away from me."
The TikToker also wrote that the entire situation was "extra upsetting" for her "because [she] genuinely believed" that MrBeast's videos were "authentic and real," but her experience with the massively popular YouTuber proved otherwise.