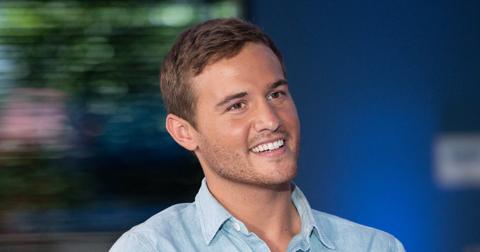 Peter Weber Just Had Emergency Surgery on His Face While Filming 'The Bachelor'
By Sara Belcher
While filming for the new season of The Bachelor is just beginning, we're all waiting for details on any potential spoilers. In a plot twist for the series, this season's leading man, Peter Weber, reportedly had an accident while filming and was rushed in for surgery.
Peter was in Costa Rica, waiting for all of his leading ladies to arrive on the island when he fell.
So, what happened to Peter's face?
Apparently, Peter decided to go out for a round of golf while he had some time to himself while the contestants were flying in from Cleveland, OH. According to Radar Online, "he went to step on the cart but fell and split his face open on two cocktail glasses he was carrying."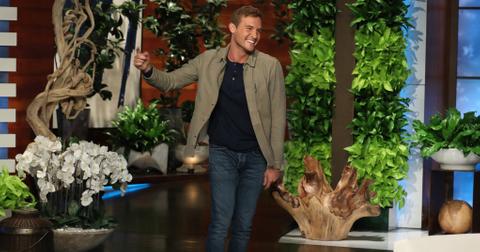 The injury was to his face, and he was immediately transported to a hospital two hours away to see a specialist for his injury. He had to undergo surgery to fix the wound and reportedly got 22 stitches in his face.
Peter's injury is not as bad as it looks.
After the surgery, though, it seems everything is OK with Pilot Pete. In a statement to The Hollywood Reporter, show host Chris Harrison said, "he's 100 percent OK."
"He's still the dashing, handsome pilot we've all dreamed of," Chris added. Thank god, because we can't imagine what a season of The Bachelor would be like if he'd suffered from an injury more serious.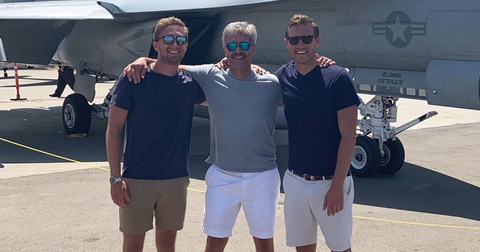 What does this mean for filming?
Currently, it appears that filming is still set to continue as planned. A source had told Radar Online that "everyone is worried about production," considering this was only a small break in the filming schedule.
But apparently, 22 stitches to the face doesn't stop this man from trying to find his true love on reality television. Chris said in a statement that "production is already back underway."
This should make for some interesting content for the season, given that it doesn't look like they're letting Peter heal before continuing. It'll be interesting to see how the show explains it, and what the contestants will have to say about his injury.
Peter was the third finalist on Hannah Brown's season of The Bachelorette.
Pilot Pete got his fame in the Bachelor universe by being the third finalist on Hannah Brown's season of The Bachelorette. Fans were heartbroken when they watch Hannah send him home and quickly made it clear that they wanted Peter to be the next bachelor.
This didn't come without some controversy, though, as it came out at the show's end that Peter broke up with his last girlfriend just before going on the show. She said that even though she had been planning to move out to LA to be with him and they'd had a trip to Costa Rica planned together, Peter called her just before the new season to say they needed to break it off.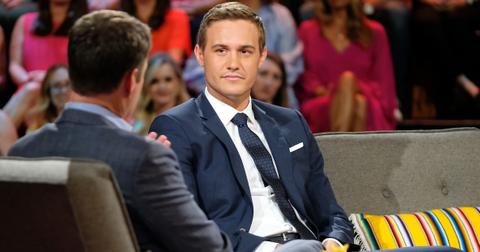 "I know he's not ready to settle down, so I think it would be a huge mistake if he were to be the Bachelor," his ex-girlfriend Calee Lutes said. Peter denied Calee's claims, telling People "The show had absolutely nothing to do with me ending that relationship."
We can't wait to see Peter hand out roses when The Bachelor premieres January 2020!