Philly Rappers Freeway and Oschino Vasquez Mourn the Deaths of Their Sons
What happened to rapper Freeway's son? The Philadelphia rapper and his fellow State Property member Oschino Vasquez are both mourning their sons.
Two giants of Philadelphia's rap scene are in mourning. Leslie Edward "Freeway" Pridgen and Oschino Vasquez — two members of the Roc-A-Fella rap group State Property — both lost sons recently, as they revealed on Instagram on Thursday, Oct. 29. As yet, however, there are few details about what happened to the rappers' sons.
Article continues below advertisement
What happened to rapper Freeway's son?
Freeway, 42, announced on Instagram on Oct. 29 that his son Jihad Pridgen had died. Jihad, an aspiring rapper who performed under the moniker SnowHadd, was 20 years old.
"God knows I try my best to be strong, but this right here is a pain like I never felt," Freeway wrote in his post. "Please cherish your time and your love ones because we're not promise the next breath."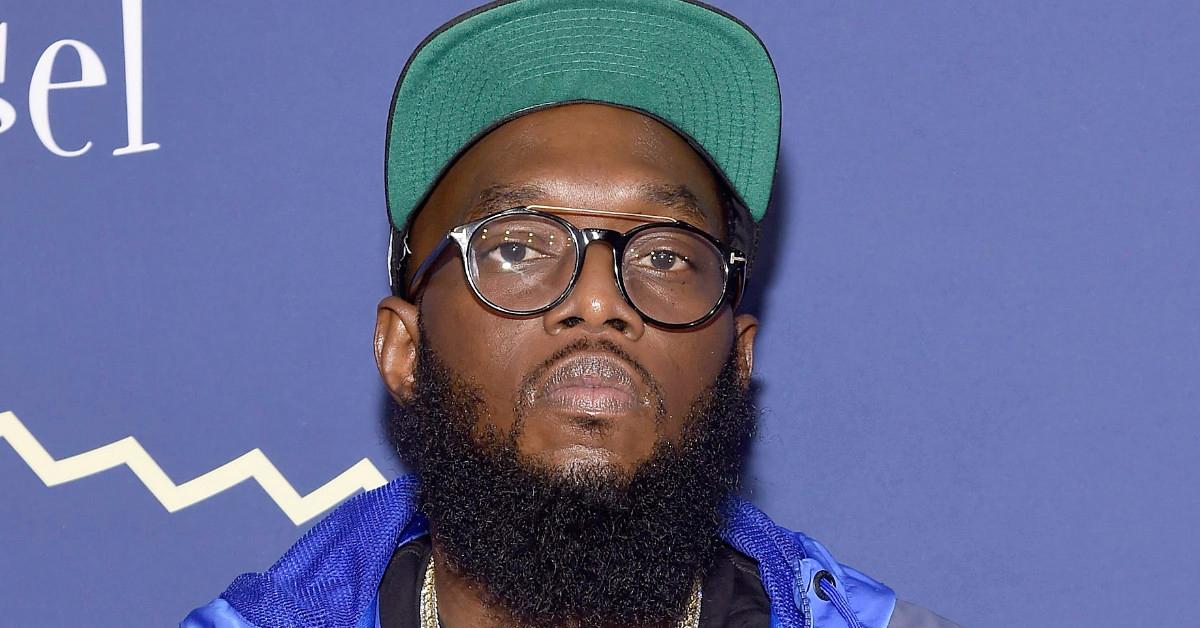 Article continues below advertisement
How did Freeway's son die?
As of the time of this post, there are no publicly available details about Jihad's death, and the Philadelphia Police Department's public affairs office has not responded to The Philadelphia Inquirer's request for comment.
"I Pray Allah forgives my son for all Of his sins and I pray that Allah grants him the highest level of paradise. Ameen," Freeway, a man of Muslim faith, added on Instagram. "Please make dua for him & my family."
What happened to Oschino Vasquez's son?
The same day, Oschino Vasquez — one of Freeway's collaborators in the group State Property — announced his son's passing, as well. His son was 19 years old.
Article continues below advertisement
"I WOULDNT WISH THIS ON MY WORST ENEMY!!" Oschino wrote on Instagram on Thursday. "DEVASTATION AT ITS FINEST. MY LIFE WAS PERFECT LAST WEEK. MY MIND WAS CLEAR MY MONEY STRAIGHT MY KIDS COOL MY HOUSE IN MY NAME MY ART POPPING THEN BOOM 5 STEPS FORWARD 1000 STEPS BACK!! @phillyfreeway CAME TO MY SON JANAZAH THEN I GOT THE BAD NEWS WHAT IS THE CHANCES OF THAT BOTH LOSE OUR SONS."
Article continues below advertisement
He continued: "F—K RAP BEEF THATS FAKE S—T THIS REAL LIFE IVE NEVER BEEN DEPRESSED BEFORE BUT IM NOW. WHEN I FIRST WAKE UP I FORGET THAT IT HAPPENED THEN BOOM THAT S—T HIT ME LIKE A TON OF BRICK."
According to The Philadelphia Inquirer, unverified reports claim Oschino's son and his son's pregnant girlfriend were killed in a car accident.
In another Instagram post, Oschino said his son left behind a 2-month-old girl. "MY HEART IS BROKEN INTO A MILLION PIECES," he wrote in a third post. "I WISH I COULD TRADE PLACES WITH HIM. I WILL NEVER BE THE SAME."
Article continues below advertisement
State Property released two studio albums, both under the Roc-A-Fella and Def Jam labels. Their 2002 debut, "State Property," accompanied the group's crime film of the same name, which came out the same year and inspired a 2005 sequel, "State Property 2." The group's second album, "The Chain Gang Vol. 2," came out in 2003 and reached No. 6 on the Billboard 200. Freeway has a solo career, as well, having released six studio albums, including 2018's "Think Free."
Community activist Christopher R. Rogers explained Freeway and Oschino's significance to local rap fans in Philadelphia, Penn. "They are super important in that they came up at a time with Roc-A-Fella, Beanie Sigel, and Jay-Z," Christopher told the Inquirer. "They were the representatives to the country, representing Philly Black men and street culture."