Chance the Rapper's Endorsement for Kanye Is Shocking Considering Who His Father Is
Who is Chance the Rapper's father, Ken Williams-Bennett? The rapper's endorsement for Kanye has shocked fans, as his dad is a former politician.
On Monday, July 13, Chance the Rapper announced his official presidential endorsement for fellow Chicago rapper Kanye West's 2020 campaign. This left several fans in shambles, as Kanye's presidential campaign is extremely controversial for countless reasons. However, many are particularly surprised because of who Chance's father is.
Article continues below advertisement
Article continues below advertisement
Ken Williams-Bennett worked for Barack Obama for several years.
Chance's father is a Chicago-based politician named Ken Williams-Bennett, according to Daily Rap Facts, and he certainly has an impressive resume. Ken worked for Barack Obama as a state director back when he was senator shortly before his legendary 2008 presidential election. Once Obama was elected, Ken continued working for Obama as a White House deputy assistant.
"My dad ran Barack Obama's campaign for congressman, and when I was eight years old, Barack Obama showed up to my house while on a campaign trail. He told me that 'Chancelor' means 'king,'" Chance said, recalling his first encounter Obama. Apparently, the "Coloring Book" singer has also been to the White House on numerous occasions and he attended Obama's final White House state dinner alongside his father.
Article continues below advertisement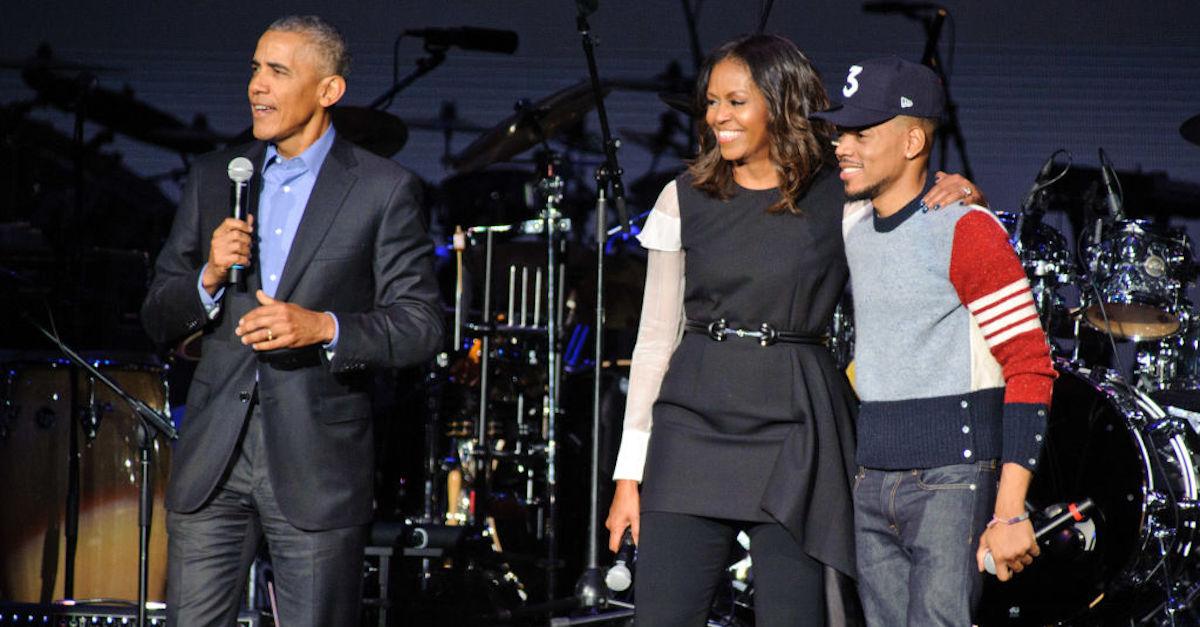 Before working for Obama, Ken worked for the former Mayor of Chicago.
Prior to working in the White House, Ken started out his career working for the local government. He began as an aide in the office of former Chicago Mayor Harold Washington according to Coal Chicago. There, he held a series of important positions for the city, and statewide for the state of Illinois, including the director of field operations for Attorney General Lisa Madigan and Chicago regional director for the Democratic party of Illinois.
Article continues below advertisement
As his dad is a noteworthy politician, fans are surprised Chance the Rapper endorsed Kanye.
Between his state and federal positions within the government, there's no denying that Ken Williams-Bennett is a respectable politician, which is why fans are shocked that Chance ultimately decided to endorse Kanye. The rapper took to Twitter on July 13, expressing his support for Kanye.
Article continues below advertisement
First, Chance retweeted a video Kanye posted dedicated to his late mother, saying, "And yall out here tryna convince me to vote for Biden. Smfh." He followed this up, saying, "I finally got the answer now. I understand. Yall trust Biden more than Ye. I think I understand why, I just don't feel the same way." A few minutes later, he tweeted, "Are we pro two-party system?"
Seemingly oblivious to the issue at hand, he finally said, "Are u more pro biden or anti ye and why? I get that you'll want to reply that you're just tryna "get trump out" but in this hypothetical scenario where you're replacing Trump, can someone explain why Joe Biden would be better??"
With his family's stake in politics, fans thought Chance would be more likely to vote for a seasoned politician than a celebrity, but alas, it doesn't seem as though that's the case.
Article continues below advertisement
Article continues below advertisement
Chance's endorsement is certainly... interesting considering his family ties to politics. Hopefully, he makes the right decision come November.