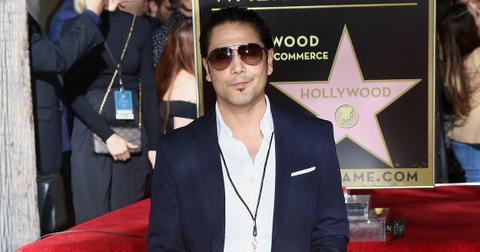 Chris Perez Is Working Tirelessly to Keep Selena's Legacy Alive
By Pippa Raga

Updated
It's been over two decades since her untimely death, but Selena's music and influence still lives on to inspire fans both new and old. And with the 25th anniversary of her passing approaching on March 31, we also remember her close family and friends for whom the heartbreaking loss still stings.
Chris Perez was only in his early 20s when he and Selena married, but the now-48-year-old seems to never have gotten over the sudden and tragic loss of the love of his life. When the iconic Queen of Tejano music was gunned down by Yolanda Saldivar in a Corpus Christi motel room, Chris Perez withdrew from the world and went into mourning.
But all these years later, we can't help but wonder what happened to Selena's husband? What does Chris Perez do now and what has he been up to in the years since Selena's death? Keep reading!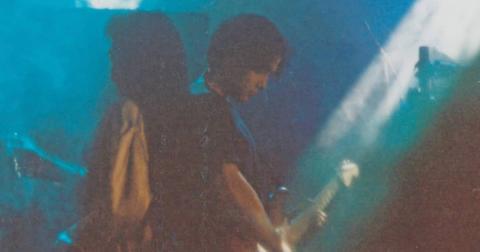 What happened to Selena's husband, Chris Perez?
Back when Selena met Chris, he was already a well-known and respected Tejano musician with excellent guitar skills. He was recruited by Selena's older brother to join Selena y Los Dinos in the band's early days, and he soon began dating the band's lead, Selena.
Unfortunately for the love birds, Selena's father was adamantly against the relationship and kept threatening to break up the band if the couple didn't end things, even going so far as to fire Chris from the group. However, as viewers of the J. Lo biopic know, after the two eloped in 1993, there wasn't much more to be done except embrace Chris as part of the Quintanilla family.
Following the tragedy of Selena's death just three years after they married, Chris was so devastated that he turned to drugs and alcohol to fuel his grief. He later recalled that he couldn't eat for two whole days after the murder. Additionally, he was losing sleep and dropping weight so rapidly that family members became concerned.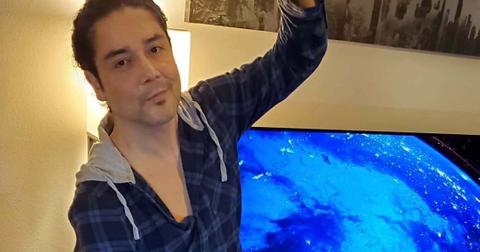 Did Chris Perez ever remarry?
A few years later, Chris moved out of Corpus Christi and left that life behind him as the town carried too many painful memories. In 1998, Chris met and married Vanessa Villanueva. The couple had two children, Noah and Cassie, before they divorced ten years later in 2008.
It was rumored at the time that while Vanessa wanted to keep the marriage together and work out their differences, Chris just never got over Selena, which had doomed his new relationship from the start.
Where is Chris Perez now?
While the first few years after Selena's death were spent in seclusion, Chris now works tirelessly to keep Selena's legacy alive. "It went from something that I tried to downplay to something I've gotten comfortable with," Chris said in an interview. "To be able to go out there and talk about it and see the love that the fans have 20 years later is inspiring."
Chris diligently posts a tribute to his first and seemingly greatest love every year on various anniversaries that were important to the couple, sharing personal moments with fans.
In March 2012, Chris also released the book To Selena, With Love, which goes into detail about the couple's relationship and struggles.
He described the process of writing the book as helping him move forward, while giving fans many of the answers they were looking for. For example, the book dispelled the rumor that Selena was pregnant when she died, which had circulated during the time of her death.
The book was slated to be adapted as a television series until Selena's father filed a lawsuit to stop the production, saying that Chris didn't have the rights to authorize the making of the show. Since Selena's dad still holds the rights to her life and career, it doesn't look like that show's going to be made any time soon.
For his part, Chris is going to keep working to keep Selena's name alive in the minds and hearts of her fans.