Here's Everything We Know About 'Selena,' Netflix's Upcoming Series About the Late Tejano Legend
From cast predictions to Selena's real story, here's everything you need to know about Netflix's upcoming 'Selena: The Series.'
The story of late Tejano music legend Selena Quintanilla-Perez is coming to life once again — this time through a scripted series on Netflix, the platform announced yesterday. Which is incredible news to anyone who still bumps "Como la Flor" and "Bidi Bidi Bom Bom" on the regular (me).
Article continues below advertisement
Even better, the Quintanilla family — who worked closely on the 1997 classic that propelled Jennifer Lopez's career into the limelight — is totally on board, and will executive produce and develop the upcoming show.
Mexican-American writer and filmmaker Moisés Zamora will pen the coming-of-age series, which is set to chronicle Selena's rise from singing in her father's Mexican restaurant through achieving world fame — all up until her untimely death at the hands of her best friend.
Article continues below advertisement
"Selena will always have a lasting place in music history and we feel great responsibility to do justice to her memory. With this series, viewers will finally get the full history of Selena, our family, and the impact she has had on all of our lives," Selena's sister Suzette Quintanilla told The Hollywood Reporter. "We are excited to partner with Campanario and Netflix to give fans a never-before-seen glimpse at our story and highlight why Selena will remain a legend for generations to come."
Article continues below advertisement
Details about the show are few and far between, with no word on a cast or release date (please, 2019, bring us this). In fact, we don't even know whether the two-part limited series will come to us in half-hour or hour-long increments, just that it will follow the young singer as "she and her family make tough choices to hold on to love and music," per Netflix's official page.
Selena Quintanilla's Story
Before being murdered at 23, Selena shattered glass ceilings for Latinas everywhere. Fans of the 1997 hit movie will remember how she started her career touring in her father's run-down van and was often refused gigs because she featured as the family band's female lead.
Article continues below advertisement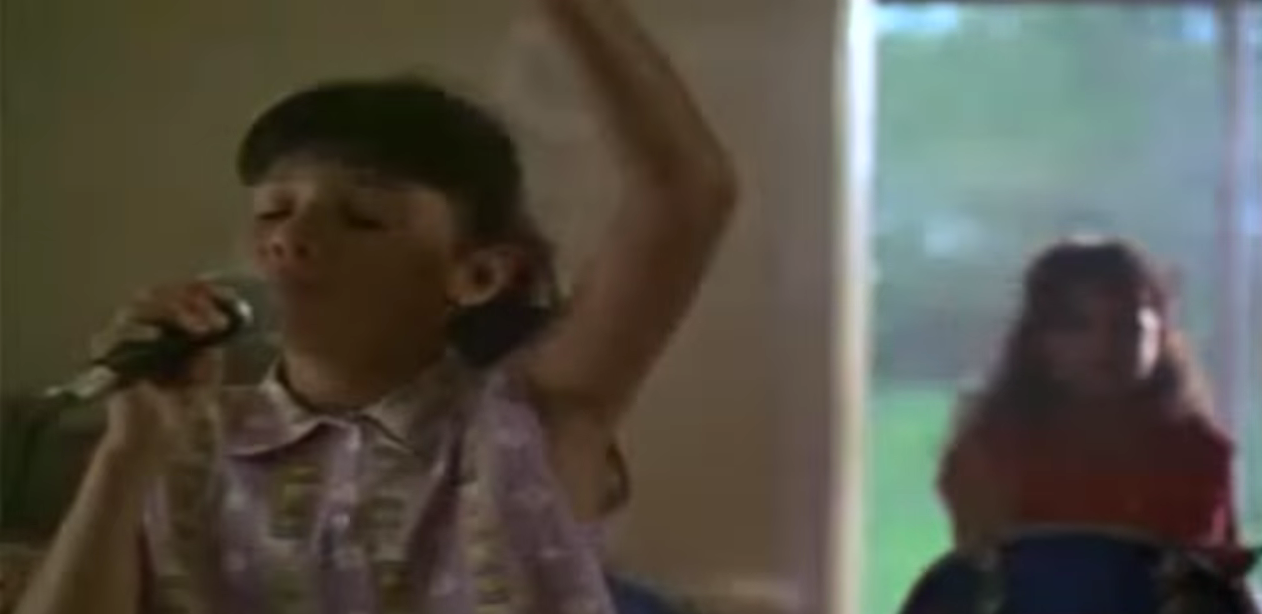 She quickly changed the Tejano, or Tex-Mex, musical landscape — and did so pretty much single-handedly — by being the first woman to top previously all-male charts with her hit album Entre a Mi Mundo and timeless bops like "Como la Flor."
Article continues below advertisement
Along the path of her short career, she also launched a fashion line (which is due for a comeback), took on some modeling gigs, partnered up with Coke, and eloped with her guitarist boyfriend, and, oh yeah, was murdered by her BFF.
So the series is going to have a lot of exciting ground to cover, and we can absolutely not wait.
So, how did Selena die?
If you're a young Latina, chances are you remember where you were in 1995 when Yolanda Saldívar shot Selena to death. I was five and I recall the news that day, as well as following the subsequent trial from my grandmother's kitchen in Guatemala. Latinos all around the world were left pretty much shook.
Article continues below advertisement
On March 31, 1995, Selena's dad learned that Yolanda Saldívar, president of Selena's fan club and manager of her boutiques, had embezzled over $60,000 from the musical icon. Selena arranged a meeting at the Days Inn in Corpus Christi, TX to confront her friend, which is when Yolanda pulled a gun on her and shot the singer in the shoulder.
Although Selena was able to escape to the lobby, she was rushed to the hospital and pronounced dead shortly thereafter.
But the day didn't end there. Yolanda locked herself in a pickup truck in the Days Inn parking long and held a gun to her own head there for over 10 hours, before finally surrendering to police and FBI after a painfully long standoff. She's now serving her sentence in Texas and won't be eligible for parole until March of 2025.
Article continues below advertisement
Here are our early favorite cast picks for the role of Selena.
Although Netflix hasn't offered much in the way of the show's upcoming cast, fans are eagerly anticipating any series announcements. Especially because the 1997 movie saw over 22,000 girls audition for the role of Selena before finally casting Jennifer Lopez as the Tejano star.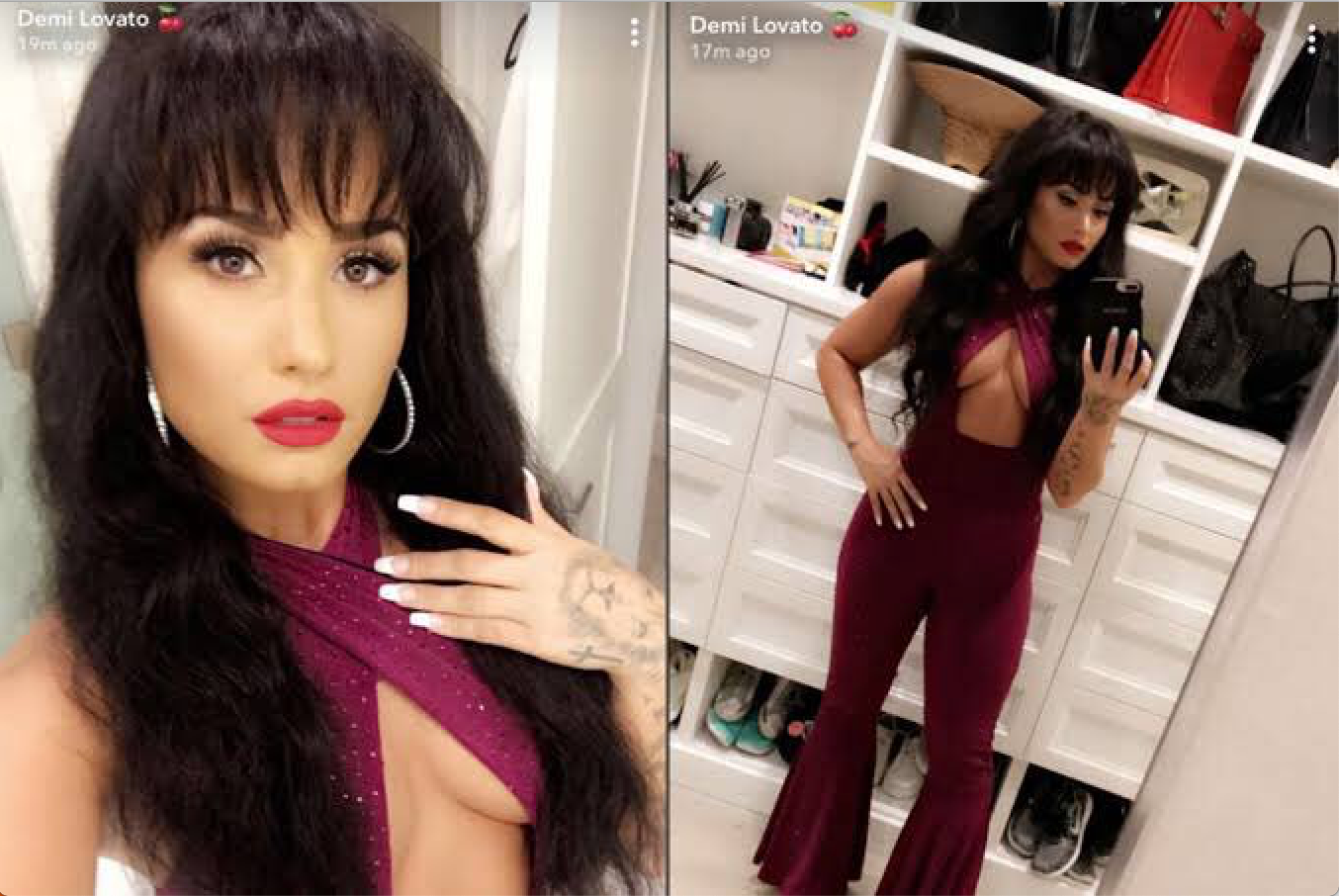 Article continues below advertisement
And Selena lovers pretty much agree who should bring the "Bidi Bidi Bom Bom" star to life in the Netflix series. "It's literally a no brainer... Demi Lovato is the perfect embodiment of Selena," said one fan on Twitter. "Demidemidemidemidemidemi Lovato!!!" added another enthusiastically.
If her Halloween costume from last year is any indication, I think she could do this role a lot of justice. Plus, sister Suzette herself has said Demi's tribute outfit was "beautiful."
Others have their eyes set on Orange Is the New Black star and one-half of #Flaritza, Diane Guerrero. After all, couldn't the inmate's absence last season mean she's been working on another Netflix project all along?
Article continues below advertisement
Another fan used this side-by-side to convey the similarities between Cuban-American pop sensation Camila Cabello and the Texan legend, tweeting "Who else thinks @Camila_Cabello could be cast to play #Selena in the upcoming #Netflix series ? I see the resemblance does anyone else agree ?"
Yet others (jokingly?) think that Jennifer Lopez should reprise her late-nineties role and grace us with her flawless Selena embodiment once again. "Bring JLo back! She looks younger now then she did playing Selena years ago! She still got it!" wrote one fan of the classic. Another added, "Jlo's barely aged a day let her do it again. Honestly can't picture anyone else doing it but they better cast an unknown."
No matter who they choose (but give it to Demi), we can't wait to see how Netflix will tell the story of Tejano music's most iconic female legend.