Adam Janikowski Isn't Going Anywhere on CBS' Hit Sitcom 'Mom'
What happened to Adam on 'Mom'? The character's absence isn't permanent — plus, here's why he's in a wheelchair.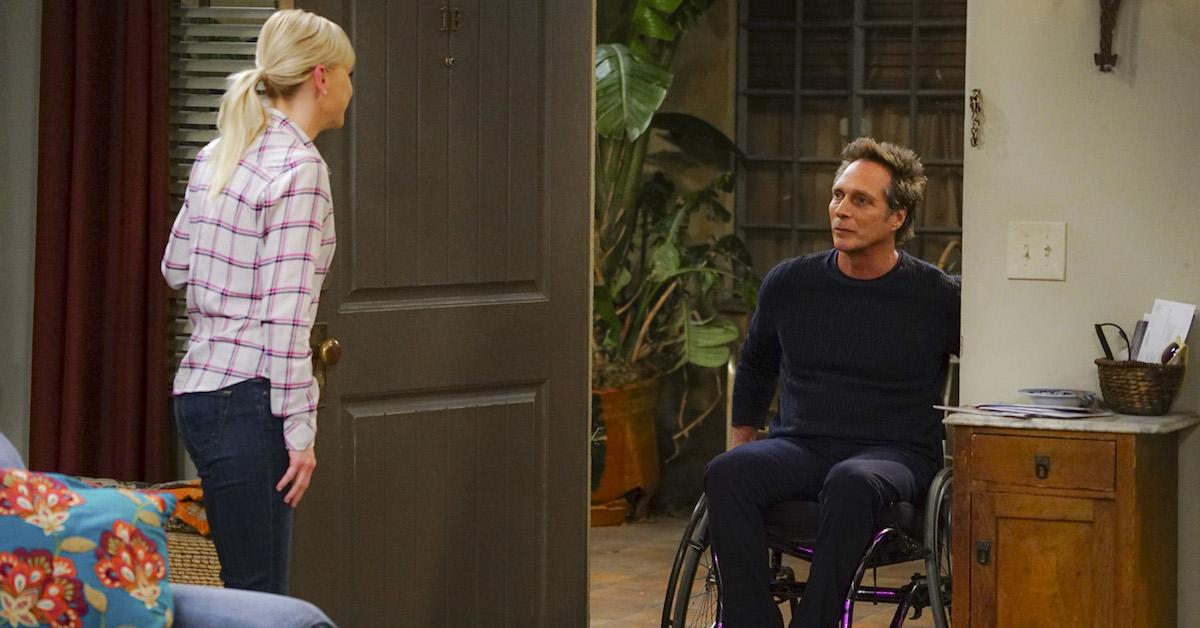 When actor William Fichtner didn't appear in the Oct. 24 episode of Mom, fans started to wonder why his character, Adam Janikowski, wasn't a part of the hubbub surrounding Mary's unexpected death. Will Bonnie's husband return to the CBS sitcom soon?
What happened to Adam on Mom?
Article continues below advertisement
Thankfully, the ex-stuntman's absence is shaping up to be a one-time thing. A description on TV Guide indicates that the stepfather has a substantial story arc in the Nov. 7 episode titled "Wile E. Coyote and a Pretentious Douche." (Mom didn't air an episode on Halloween.)
"Bonnie gets a glimpse of what Adam was like before his accident," the synopsis reads, which certainly leaves us intrigued. Viewers may recall that the character ended up in a wheelchair after snowboarding off a cliff while on the job. This all took place before he met Bonnie.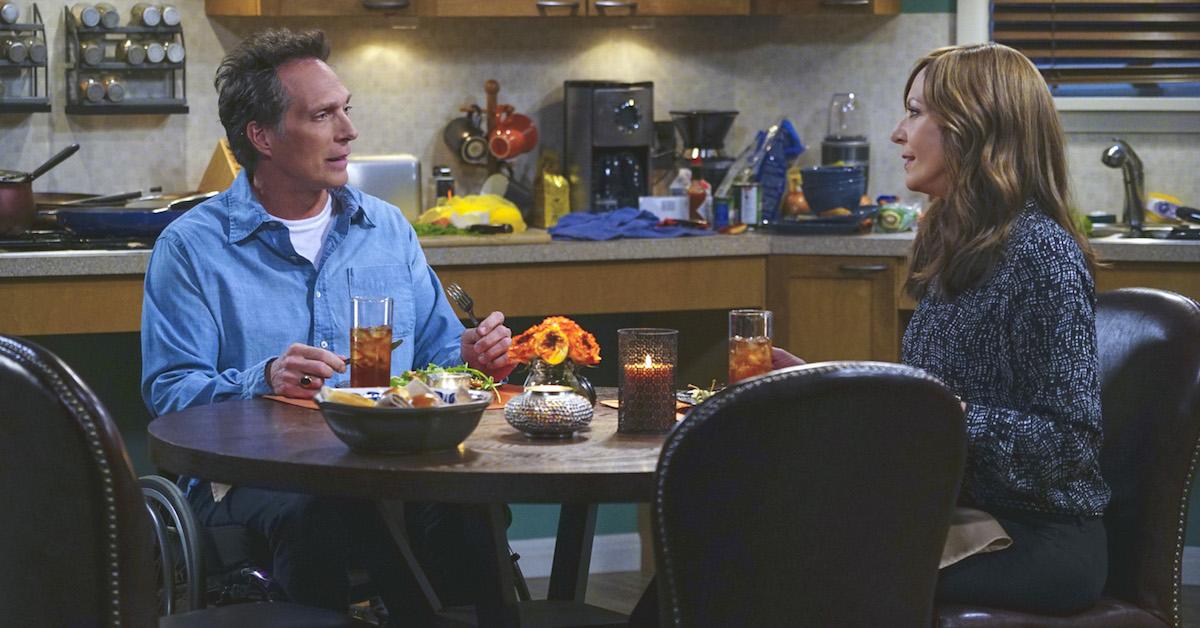 Article continues below advertisement
Casting William — who doesn't use a wheelchair in real life — as Adam incited online protests from people both inside and outside the disabled community. "Is it too hard to cast an actor actually in a wheelchair? I know plenty of them. Ableism is a form of discrimination," one individual wrote back in 2017.
But another viewer recently commented that while it "occasionally bothers" her that William "doesn't use a wheelchair irl," she still really loves the character. "[Mom] does such a damn good job."
William Fichtner has known on-screen wife Allison Janney for two decades.
The 62-year-old first worked with the Oscar winner on a "cool little indie film" in which they played spouses. "I knew her because she was in plays with other people I knew. I knew her because I had seen the things that she has done over the years," William revealed in an interview.
Article continues below advertisement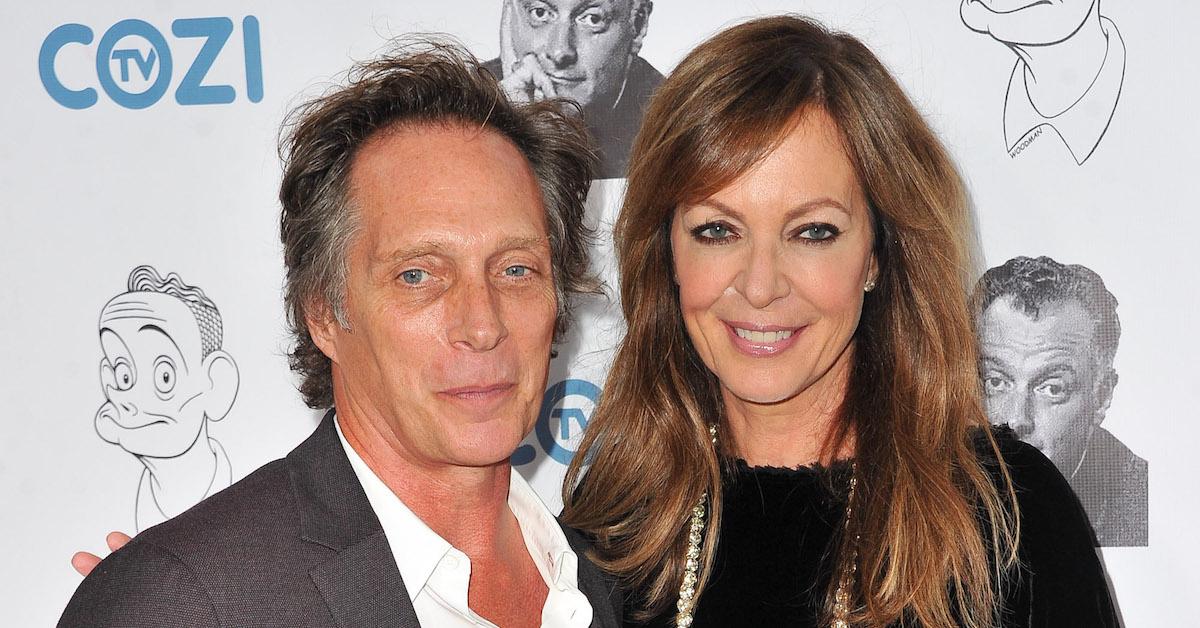 "When I came on Mom, it was great to see her. I am such a fan of hers. Working with Allison is the true highlight of being on Mom," he shared.
Article continues below advertisement
As for the role, which he first stepped into four seasons ago, William expressed, "Working as the character Adam is awesome. The show works because, first of all, it's a Chuck Lorre show. I've worked on two sitcoms in my life and one was 25 years ago called Grace Under Fire with Chuck."
The Black Hawk Down star said he lucked out because "I've only had one guy in this business ever hire me to do [a TV comedy] and he just happens to be whom I consider the king of sitcoms. I love doing the show. [It] works because of the talent that is on it. Allison and Anna [Faris] are great."
William added that the writing is top-notch, too. "Sitcom is a writer's median. The writers are real specific and they want you to get their words right. It all starts from the top," he explained. "It's a real joy to work on a Chuck Lorre show… Every piece of humor is based on the real human experience."
New episodes of Mom air Thursdays at 9 p.m. ET on CBS.