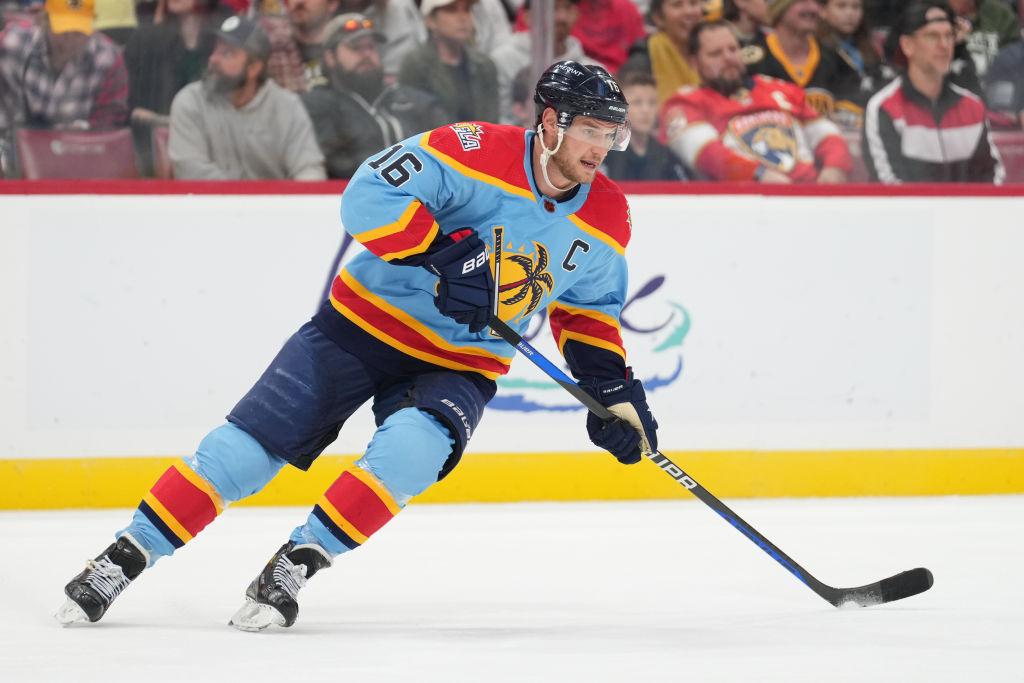 An Update on Aleksander Barkov's Injury
The talented NHL star Aleksander Barkov has left fans in a frenzy as they wonder what happened. This is everything we know so far.
Hold on to your hockey sticks because there seemed to be quite a bit of drama on the ice at a recent hockey game! Amid the chaos, a flurry of news outlets reported Florida Panthers' fearless leader, Aleksander Barkovbarkov, left fans gasping in disbelief during Game 3 of the Eastern Conference finals against the Carolina Hurricanes. Apparently, during the game, the frontrunner experienced a major setback. Here is what we know so far.
Article continues below advertisement
What happened to Aleksander Barkov? Here's an injury update.
In a shocking turn of events, Aleksander hobbled off the rink during the first period with a gnarly lower-body injury. Talk about a cliffhanger! The team had him listed as questionable, but the captain never returned to the Panthers' nail-biting 1-0 victory. According to ESPN, his coach, Paul Maurice, did not seem to have a solid update. Instead, he coyly said:
"He's at a Bar Mitzvah. Yeah, that's what we'll go with. Bar Mitzvah, and he didn't want to disappoint the kids."
Well, OK then!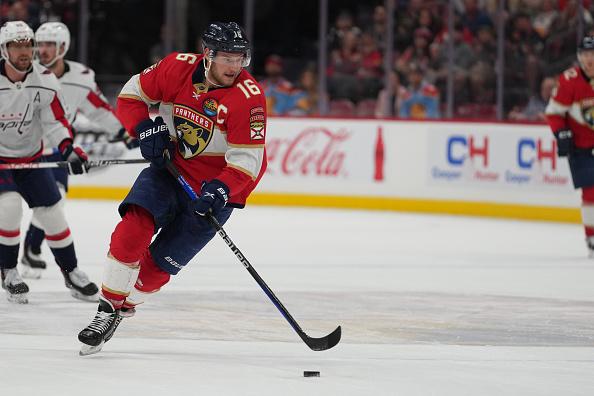 Article continues below advertisement
It all went down when the leading sportsman took a hip check from Carolina's Jack Drury during his final recorded play time on the ice. Aleksander's absence was felt strongly because he has been lighting up the postseason with a jaw-dropping four goals and a whopping 12 points in just 14 games. In addition to being a scoring machine, he is also one of the Florida Panthers' top-tier faceoff forwards.
Article continues below advertisement
Although he was previously tight-lipped, in a surprising revelation during a May 23 interview on the Joe Rose Show, Paul dropped more details about the injury, saying:
"We'll have a better idea after we see him today where he's at, but I would say I'm more on the optimistic side right now," Paul said.
At least this is considerably better news compared to what he said before!
Article continues below advertisement
Known for his versatility and leadership qualities, the Finnish player has become the face of the Florida Panthers, where he has flourished as their captain. His ability to dominate offensively and defensively has earned him accolades and widespread recognition as one of the premier two-way forwards in hockey.
Article continues below advertisement
With numerous accolades under his belt, including multiple All-Star selections and a Frank J. Selke Trophy as the league's top defensive forward, Aleksander has solidified his place among the NHL elite. Yet, he remains humble and hungry for more success.
As fans eagerly watch Barkov continue to make magic happen on the ice, one thing is certain: this hockey phenom is destined for greatness, and hopefully, Aleksander is not off the ice for too long!
From his playing skills to his seasoned opposition strategies, Aleksander has shown himself to be a fantastic athlete. We are sure his fans will be waiting on pins and needles for his grand return soon!