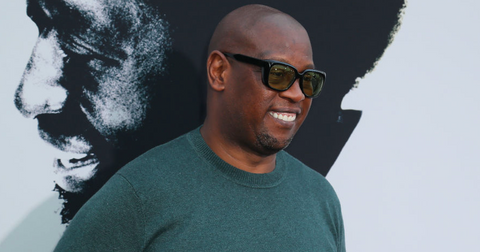 Music Executive and R&B Icon Andre Harrell Has Passed Away at 59
By Gina Vaynshteyn

Updated
Andre Harrell, the music exec who discovered P. Diddy (aka, Sean Combs,) died late Thursday *May 5) in his West Hollywood home. He was only 59 years old.
Andre was the one who founded Uptown Records and became a big name in the R&B and hip hop world in the 1980s. Not only did he help build P. Diddy's career, but thanks to Harrell, artists like Mary J. Blige, Jodeci, and Al B.Sure saw success under his wing.
What happened to Andre Harrell?
According to The New York Times, his ex-wife Wendy Credle claims that his cause of death was heart failure, and that "Mr. Harrell had had heart problems for some time."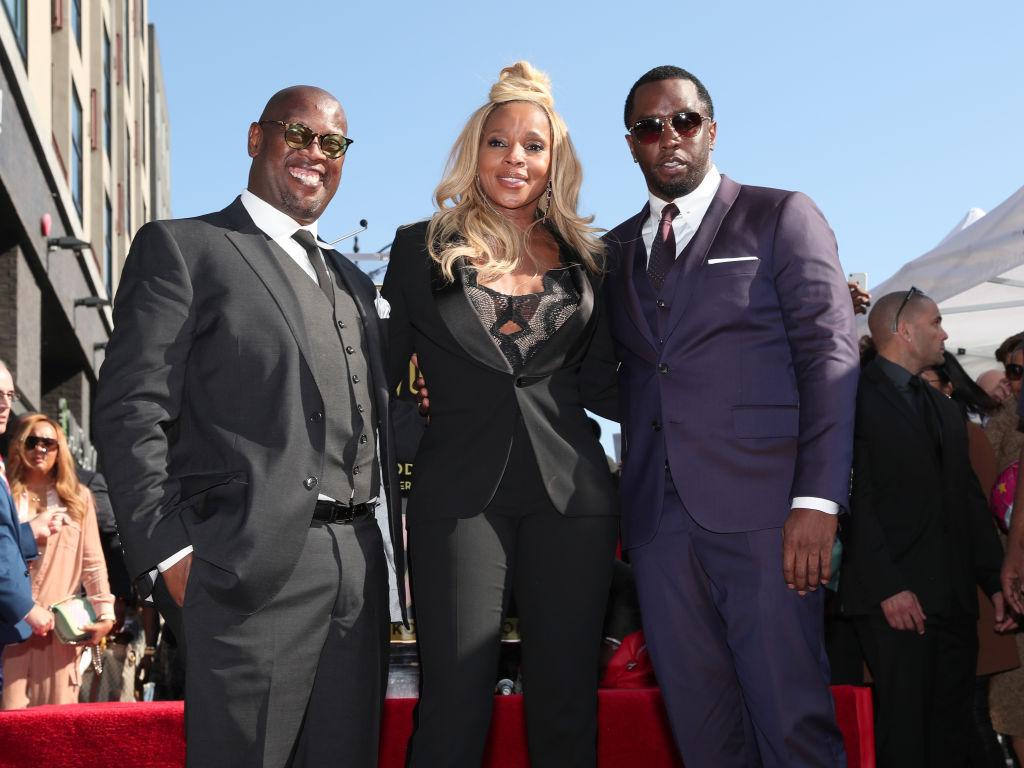 The response to Andre's death has been tremendous, with celebs, politicians, and journalists flocking to Twitter to express their condolences. Andre was a huge name in the R&B and hip hop world — not only did he introduce the world to many artists, but he innovated the genre of music itself.
According to the NYT, "... his vision for the music wasn't always in line with his peers' — he preferred a splash of sophistication and an approach that would speak to older and younger generations alike." To lose such a person in the industry hurts.
The music that came through Uptown Records, undeniably, helped shape my musical tastes during my teenage years. I owe much to Andre Harrell, whom I never met. He was only 59 years old. We keep seeing so many black folks die so early. I'm worn down by it. https://t.co/rP7SP5ynq7

— Jamil Smith (@JamilSmith) May 9, 2020
Source: Twitter
RIP Andre Harrell. Whether we knew it or not, he had such a huge influence on the R&B/hip-hop my generation grew up loving. He signed and mentored so many great artists, made so much great music happen, helped shape the culture

— John Legend (@johnlegend) May 9, 2020
Source: Twitter
My love for 90s R&B is largely down to one music exec and label. Andre Harrell was a visionary.I remember going to his Uptown offices in New York just to smell the air. I was more excited to meet him than any artist I'd interviewed. R.i.p https://t.co/IcrDSbb0am

— Trevor Nelson (@DJTrevorNelson) May 9, 2020
Source: Twitter
Such a tragic loss for the music industry and for all of us. Andre's genius paved the way for so many of the kings and queens of hip hop and R&B. Sending my love to his family and friends during this difficult time. https://t.co/vdA26AGFgr

— Kamala Harris (@KamalaHarris) May 9, 2020
Source: Twitter
What were some of Andre's accomplishments?
Even before finished high school, Andre had his first big break as a rapper. He was half of Dr. Jeckyll & Mr Hyde (he was Dr. Jeckyll and his friend Alonzo Brown was Mr. Hyde). Their singles like "Genius Rap," "A.M./P.M." were big hits in the '80s.
They released one album 1988 titled The Champagne of Rap. Andre went on to become an account executive at two radio stations in New York, and he rapped on the weekends. He then started to work for Rush Management and became VP and general manager, overseeing Run-DMC and LL Cool J.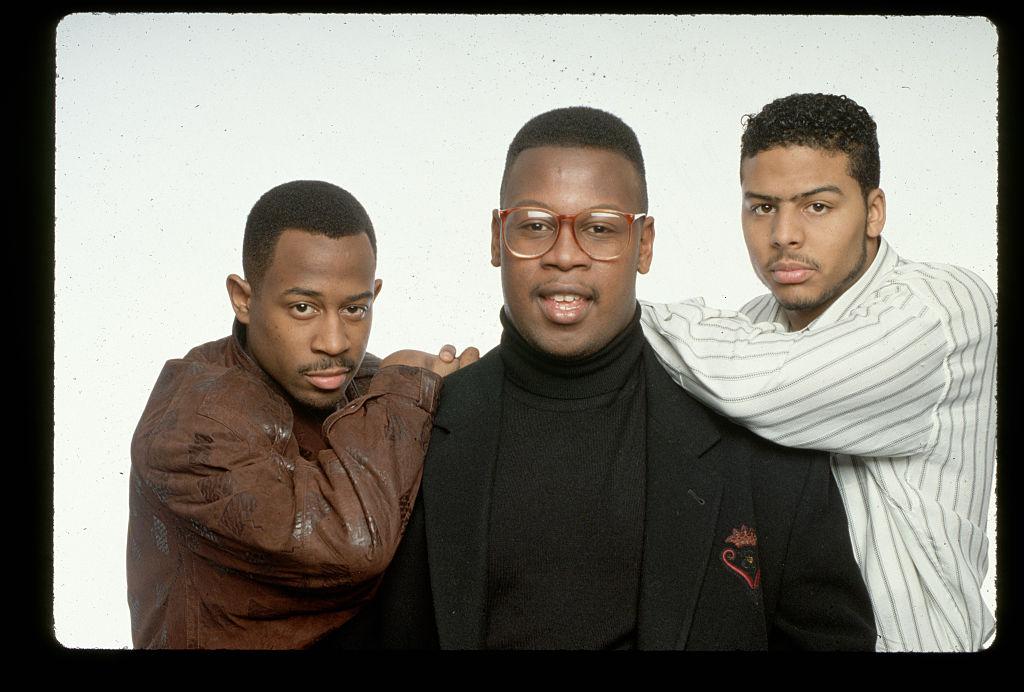 After this, he created his own label, Uptown. "I'm promoting the whole spectrum of black lifestyle, from teenage street hip-hop lifestyle to an adult, upwardly mobile black lifestyle," he said to Upscale magazine, per the NYT.
In 1992, he told the NYT, "I don't try to recreate black artists. I reflect the image an artist has already created." Andre later produced films such as Strictly Business and Honey.
What happened between Andre and P. Diddy?
Andre had hired P. Diddy as his intern in the early '90s. "I told him I'd wash cars, quit school — anything — a priceless chance to be in your presence," P. Diddy told the NYT in 2005. He ended up becoming a major player in Andre's world.
However, the Times says that Andre fired P. Diddy in 1993 after "power dynamics between Mr. Harrell and Mr. Combs [shifted]." P. Diddy stated, "I guess Andre didn't want two kings in the castle. I had obtained some success, some notoriety, and I didn't realize it wasn't my house."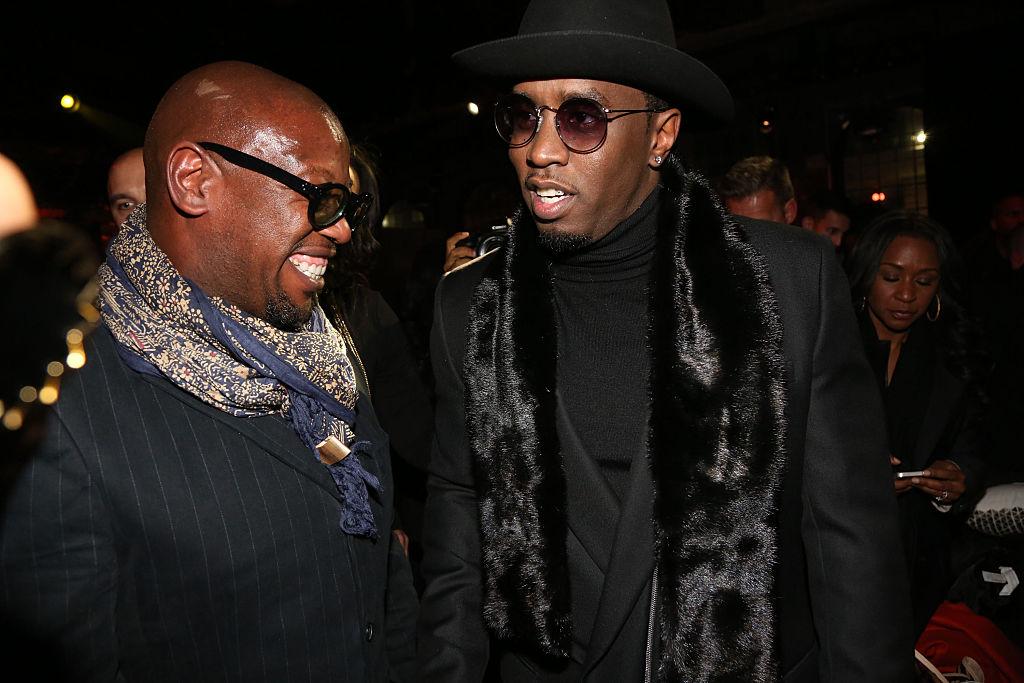 Luckily, the two reconciled. Andre became President of P. Diddy's Bad Boy Records and in 2013, he was Vice Chairman of the rapper's Revolt TV
Andre is survived by his father, brother, and son, Gianni Credle-Harrell. He will be very much missed.