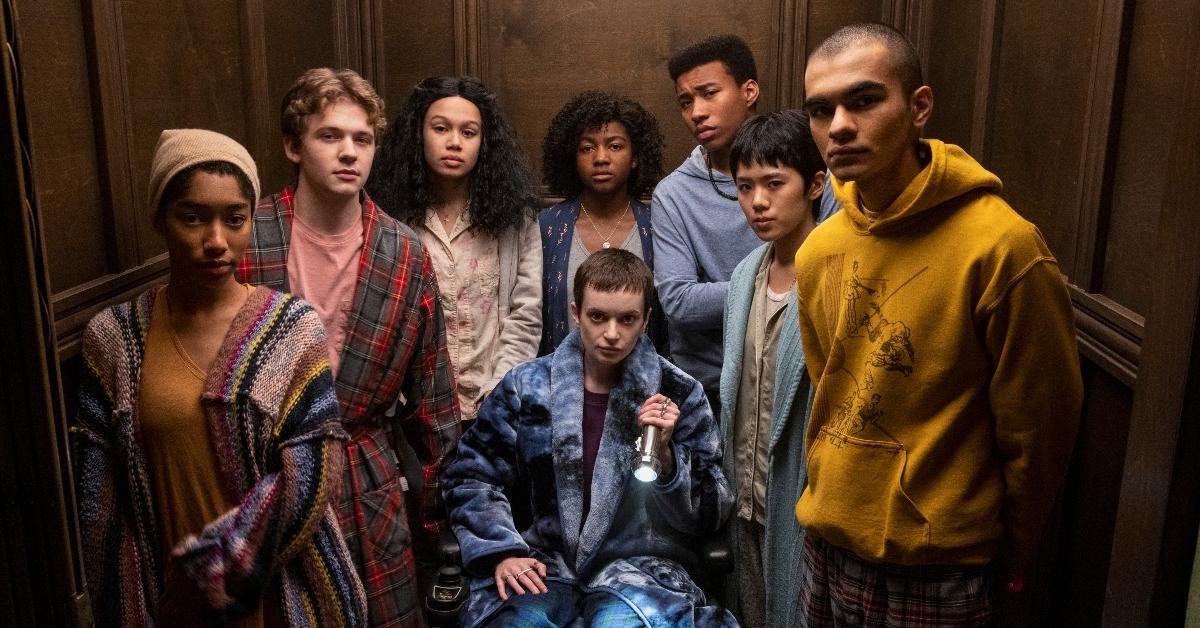 Everything You Need to Know About Anya From 'The Midnight Club'
Article continues below advertisement
Based on horror legend Christopher Pike's 1994 novel, The Midnight Club is a thriller following a group of eight terminally ill teenagers as they spend their final days in a hospice home called Brightcliffe Manor. To help pass the time, the group convenes at midnight to tell each other ghost stories, and calls themselves — you guessed it — the "Midnight Club." And after making a pact that whoever dies first sends a sign from the beyond, things get…spooky.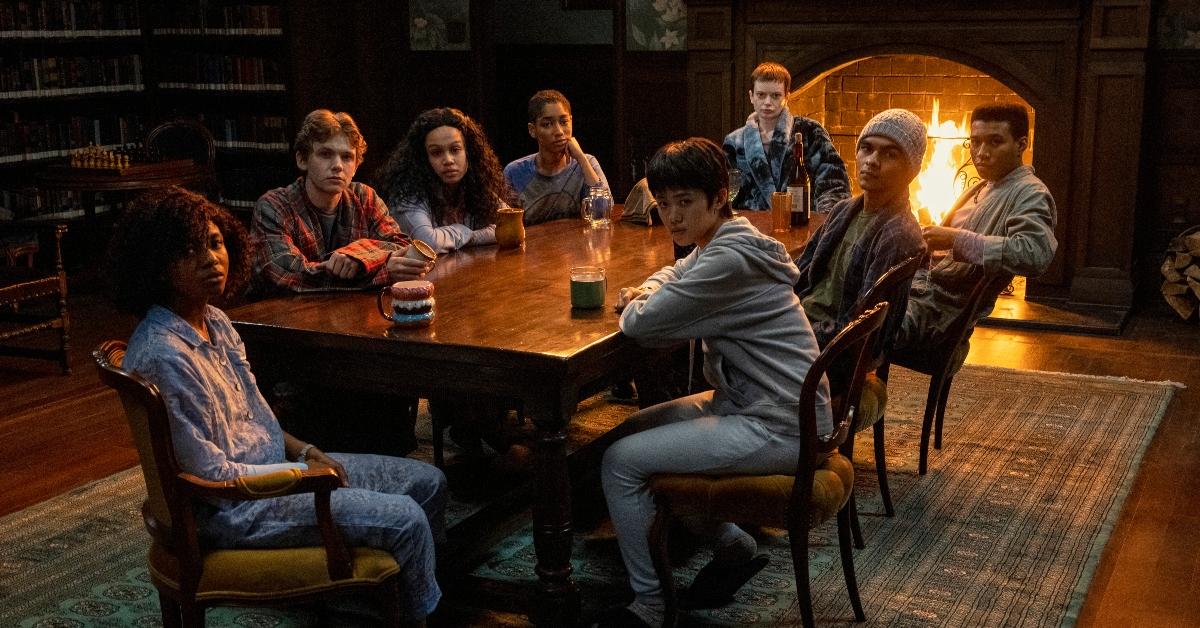 Article continues below advertisement
Every character in 'The Midnight Club' has a story — for Anya, it's her leg.
The Midnight Club's core group consists of eight members, two of which are Midnight Mass alums, Annarah Cymone (Sandra) and Igby Rigney (Kevin). Other cast members include Iman Benson (Ionka), Ruth Codd (Anya), Chris Sumpter (Spencer), Aya Furukawa (Natsuki), Sauriyan Sapkota (Amesh), and Adia (Cheri).
Let's dig a little deeper into Anya and her role in The Midnight Club.
Article continues below advertisement
Who plays Anya in 'The Midnight Club'?
In The Midnight Club, Anya is a lower-leg amputee from Ireland and is played by 26-year-old Irish actress and TikToker Ruth Codd. This is Ruth's first major acting role, and she believes Anya is an incredible character for furthering disability representation on screen.
According to Netflix Tudum, Ruth's favorite part of working with Flanagan on The Midnight Club was "getting to play such a well-written disabled character."
Article continues below advertisement
"A lot of the time, the little representation we do get in film/TV shows, disabled people are often conveyed as either bitter and angry or saints," Ruth shared. "Anya is so human. The emphasis isn't on her disability, it's on her character. As a disabled person, I felt seen."
At age 15, Ruth broke her leg and it never healed. After undergoing eight unsuccessful surgeries to rectify the injury, she ended up needing an amputation. However, she refuses to let her disability define her. "I would say my amputation has given me more confidence," she told the Independent.ie. "I probably love myself more because I know I've fought so hard for the simple thing of just walking around. It has given me back my life."
Article continues below advertisement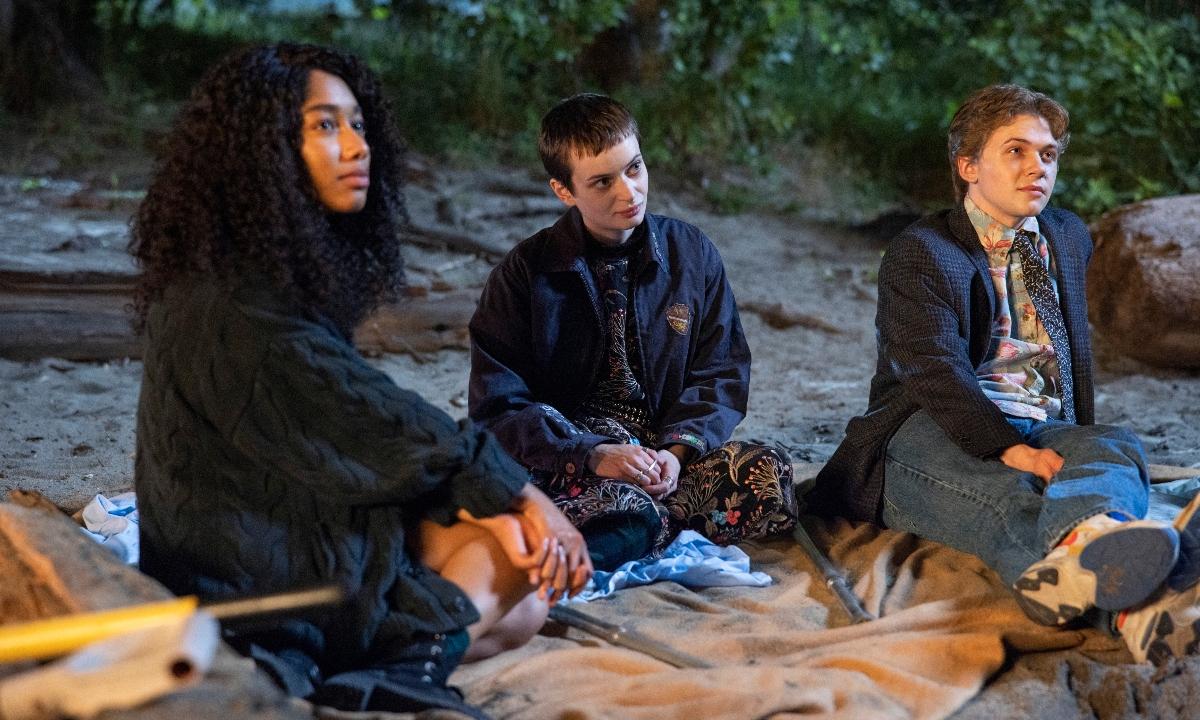 What happened to Anya's leg in 'The Midnight Club'?
In Netflix's bone-chilling trailer for The Midnight Club, we see Anya panicking from her wheelchair as she watches her demonic shadow slowly stand up and reach toward her. According to Christopher Pike's novel, Anya lost one of her legs to cancer, making this scene all the more terrifying.
Article continues below advertisement
Her roommate (and main character) Ilonka also has cancer, yet tends to be more optimistic about recovery. "There are so many stories about this place, stories about people who thought they were gonna die but didn't," Ilonka says in the trailer. Anya on the other hand doesn't see things this way. Described as a "nihilist" and "rebel without a cause," Anya is cynical and knows recovery isn't an option.
However, judging by the supernatural forces haunting the residents of Brightcliffe — who knows? Maybe there is life on the other side. Find out what happens to Anya, Ilonka, and the rest of the Brightcliffe crew by streaming Netflix's new series The Midnight Club on Oct. 7.