Ashanti's Sister, Shia Douglas, Opened up About Surviving a Violent Relationship
What happened to Ashanti's sister? Shia Douglas, aka Lil Tunechi, has long opened up on 'Red Table Talk' dealing with domestic violence.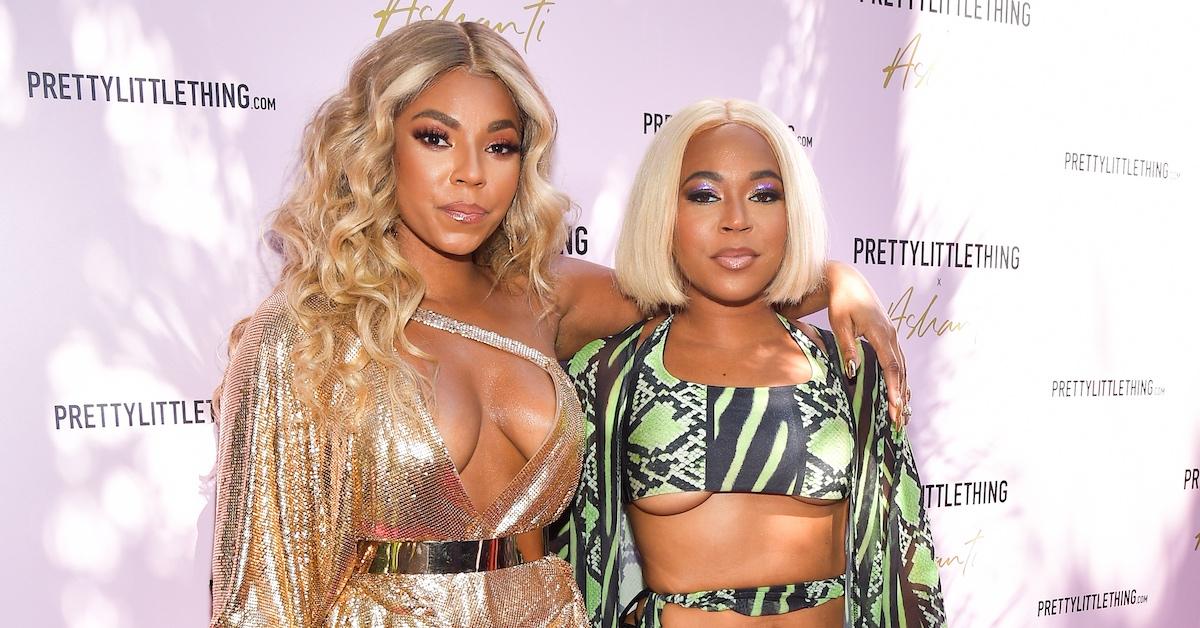 Content warning: This article mentions allegations of domestic violence and physical abuse.
R&B music lovers know the name Ashanti very well. Over the last 20 years, the Long Island, N.Y., native has delivered a share of hits that have broken records and helped build a solid fanbase. Additionally, Ashanti secured a Grammy win for Best Contemporary R&B album in 2003.
Article continues below advertisement
Aside from Ashanti's accomplishments in music, she has always remained grounded and close with family, which includes her younger sister Kenashia "Shia" Douglas, aka Lil Tuneshi. As expected, the pair are much more than sisters, so it comes as no surprise that Ashanti is always ready to defend her Shia's honor.
Article continues below advertisement
Unfortunately, in a recent interview on Red Table Talk, Ashanti, Kenashia "Shia," and their mother Tina, discussed Shia's life-changing experience that brought the singer into protective mode. So, what happened to Ashanti's sister? Here's everything that we know.
What happened to Ashanti's sister?
On the November 22, 2022, episode of Jada Pinkett Smith's Red Table Talk, Ashanti, Shia, and family matriarch Tina, discussed how the family dealt with Shia experiencing domestic violence at the hands of an ex-boyfriend.
The longtime mental abuse that Shia's ex-boyfriend subjected her to turned physical after the pair rekindled their romance.
Article continues below advertisement
Shia added that the ex-boyfriend had a habit of reaching out to her after physically abusing her.
"He would try to come around with gifts," Shia told Jada, Willow Smith, and Adrienne Banfield-Norris, as Tina added that he would cry about his actions to win Shia over.
Article continues below advertisement
While Shia did take her ex-boyfriend back on numerous occasions, the abuse continued for the last two and a half years of their 13-year relationship.
Shia also shared that her ex-boyfriend made threats prior to hitting her, but she never believed that the person she loved would hurt her until he did.
"There were times where I was on my best friend's bed sleeping and he was literally in the window taking pictures of me and sending pictures to my phone," Shia recalled.
On one occasion, Ashanti shared that she took matters into her own hands once Shia informed her about what was going on.
Article continues below advertisement
"I was like, 'Oh nah," Ashanti shared. "I went in the garage, I got the bat, I pulled up in the truck, I had Vaseline. I was ready. I was by myself and I had the adrenaline."
Thankfully, Shia ultimately decided to end the relationship. Since then, Shia has been vocal about her experience on social media, in particular, with an April 2020 Instagram post. Ashanti also shared her support and spread awareness with an October 2021 Domestic Violence Awareness post of her own.
Article continues below advertisement
In November 2021, Shia shared that she created Wife of Creation to help people who have experienced domestic violence.
In a November 2021 interview with Power 105.1's Angie Martinez, Shia, Ashanti, and Tina also took a moment to discuss how domestic violence impacted their family. And while Shia has since moved on from the situation, she has decided to use her past as a way to help others, via the Wife of Creation initiative and holistic lifestyle brand.
Article continues below advertisement
"Wife of Creation is an extension of my healing journey," Shia told Angie. "I'm basically offering resources for people, so there is mental health, nutritionists, we have martial arts therapy, boxing."
Article continues below advertisement
Unfortunately, domestic violence continues to be an international problem. Per The Hotline, "intimate partner violence alone affects more than 12 million people every year."
Additionally, the organization shares that "one in four women (24.3 percent) and one in seven men (13.8 percent) aged 18 and older in the U.S. have been the victim of severe physical violence by an intimate partner in their lifetime."
It takes a strong person to recall their experiences with domestic violence and for that, we applaud Shia and her family for spreading awareness.
If you or someone you know is experiencing domestic violence, call the National Domestic Violence Hotline at 1-800-799-7233.