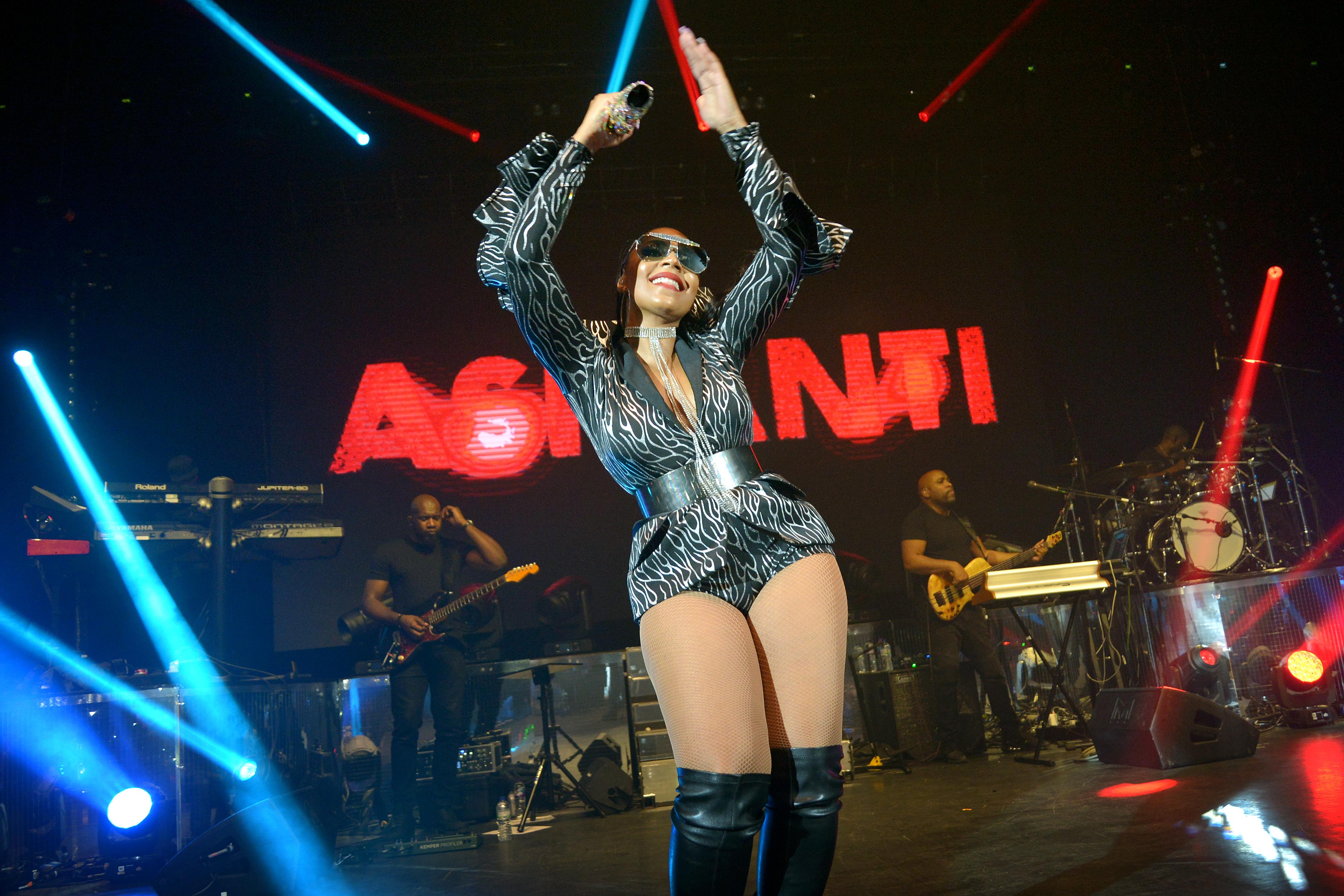 Ashanti Has Responded to Rumors That She Has a New Boyfriend
Singer and songwriter Ashanti has made it clear that she's self-sufficient. Take one look at her Instagram page and there's barely a man in sight — because she knows she doesn't need one.
That being said, the 40-year-old artist has had a few boyfriends since her initial claim to fame, and while she's usually very quiet about her love life, fans have gotten small glimpses here and there.
But that hasn't stopped fans from wondering who Ashanti is dating now.
Article continues below advertisement
Fans believed Ashanti was dating an unknown man in an Instagram photo, but the singer has set things straight.
Ashanti has done a fabulous job of keeping her personal life out of the spotlight. Because the bombshell is regarded as one of the most beautiful women in the industry, fans have always thought she must be off the market. And based on a new picture on her Instagram, fans believed that she has started a new romance with an unknown guy.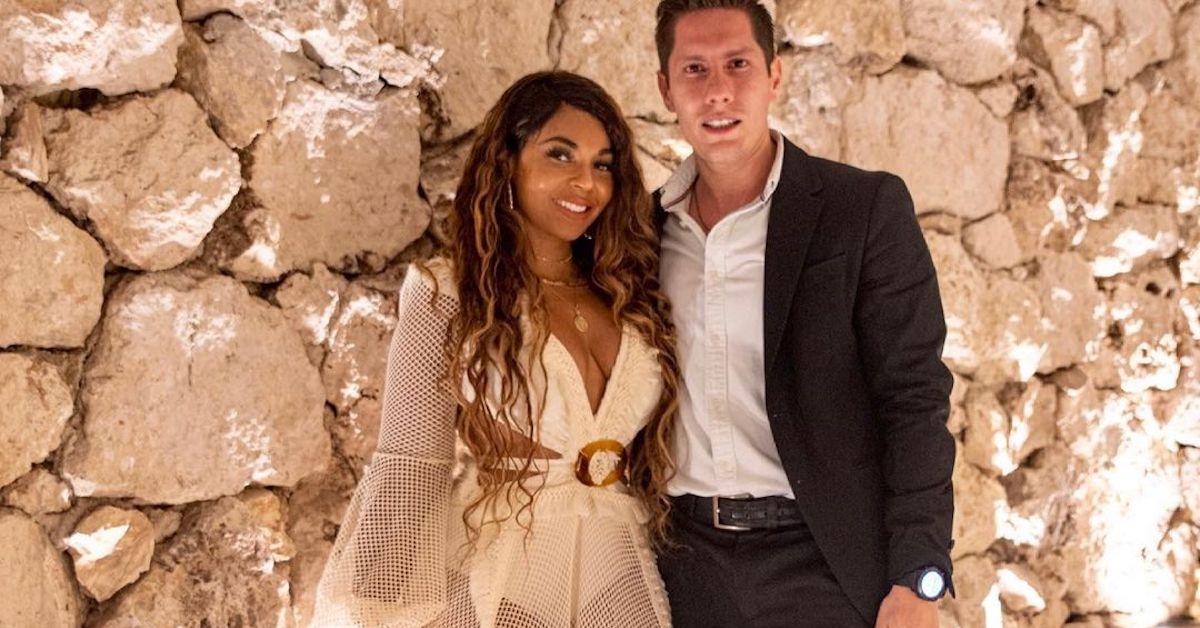 Article continues below advertisement
Since Ashanti is notorious for keeping details of her private life behind closed doors, this picture of her and an unknown man in Mexico had led fans to believe that she was announcing their relationship to the world.
While many fans were happy that it seems the songstress is being open about her personal life, others have criticized the star since her rumored new beau is white.
Article continues below advertisement
Article continues below advertisement
But social media was clearly in a frenzy prematurely. After the news spread online, the songstress quickly put the rumors to bed on Instagram. In a post by The Shade Room, Ashanti jumped into the comment section and let fans in on what was really going on with the photo.
"Lmaoooo NO!" she commented. "He's one of the managers at the restaurant!!! He is NOT my man and we are NOT dating."
So there's the tea on that!
Ashanti has yet to publicly admit that she's seeing someone romantically. The most recent rumors suggest she may be with rapper Flo Rida.
The duo was recently spotted on vacation hanging out with friends, according to Hot New Hip Hop. Both stars were pictured on a yacht which fueled the rumor mill even more — especially since they both attended each other's birthday festivities in previous years.
Article continues below advertisement
However, this false rumor about the singer dating an unknown man only scratches the surface of her personal life. Let's dive deeper into Ashanti's dating history.
Ashanti dated rapper Nelly for nine years.
Despite so much of her life being in the spotlight, Ashanti managed to keep her nearly decade-long relationship with famous rapper Nelly a secret until their split in 2015. The two had few pictures together, keeping as much of their personal life as private as they could. It was only after the duo split that she addressed their relationship publicly.
Article continues below advertisement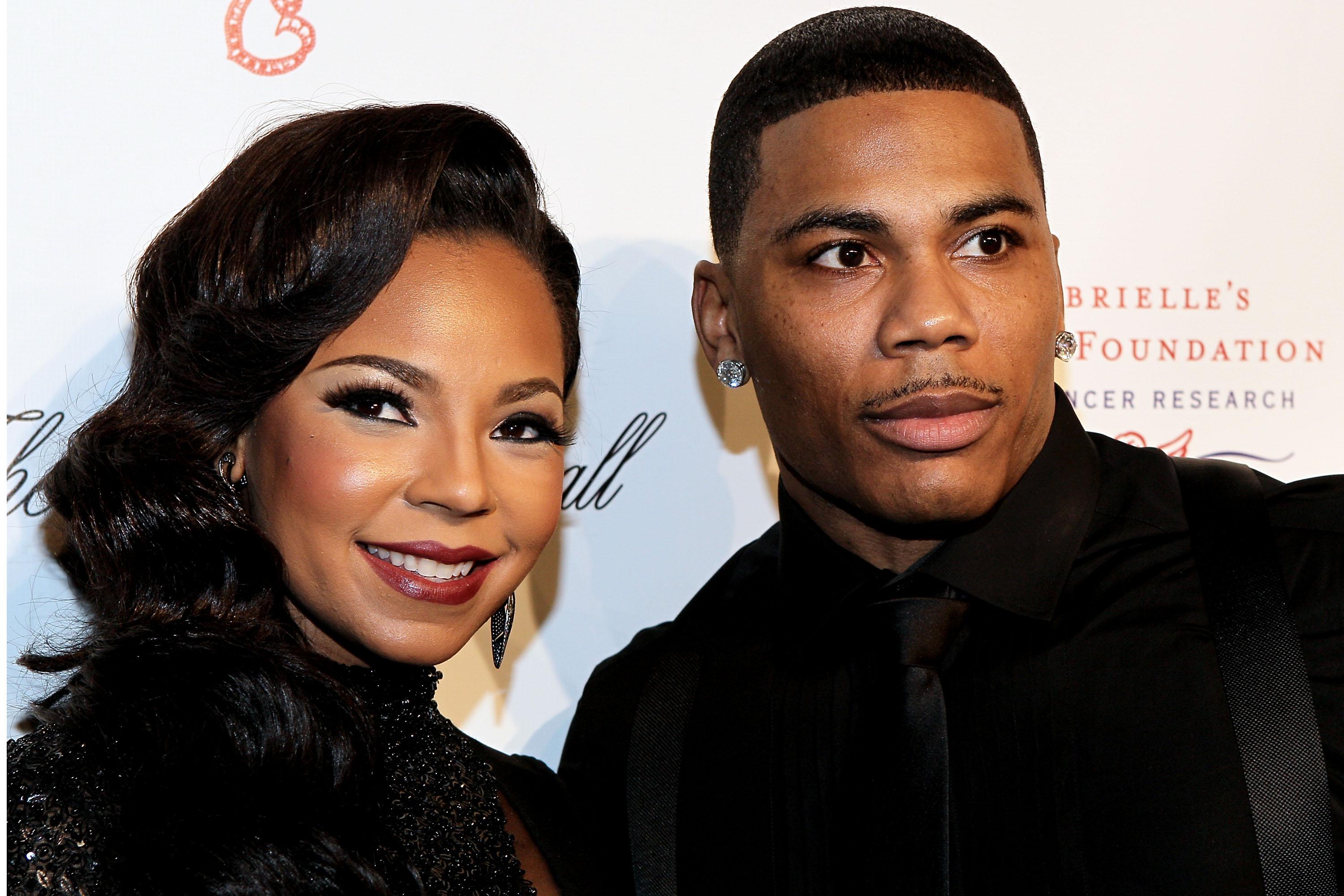 "I think sometimes when people have their own insecurities it allows them to act out of character. I've been betrayed," she said about their relationship, according to Us.
"Again, you just have to grow. You have to grow up and accept responsibilities for the things that you do," she continued, without giving specifics. "I'm not a big fan of people being cowards. I think it's really important to know yourself and understand what you want and get it. I'm in a different place right now."
Article continues below advertisement
Neither of them fully addressed why they decided to split — but considering how long they managed to keep their relationship a secret, it's no surprise Ashanti wanted the same privacy for their breakup.
She was also rumored to be dating comedian Michael Blackson.
Almost five years after her split from Nelly, rumors began circulating that she was with comedian Michael Blackson. The couple had a few public appearances together, leading some to believe they were an item. For her fans, this was basically confirmed when she gave him a small shout out on her Instagram, calling him her "homie."
The rumors of their relationship were never confirmed, though, and only a few months after they started, it's possible that whatever they had has since fizzled out.