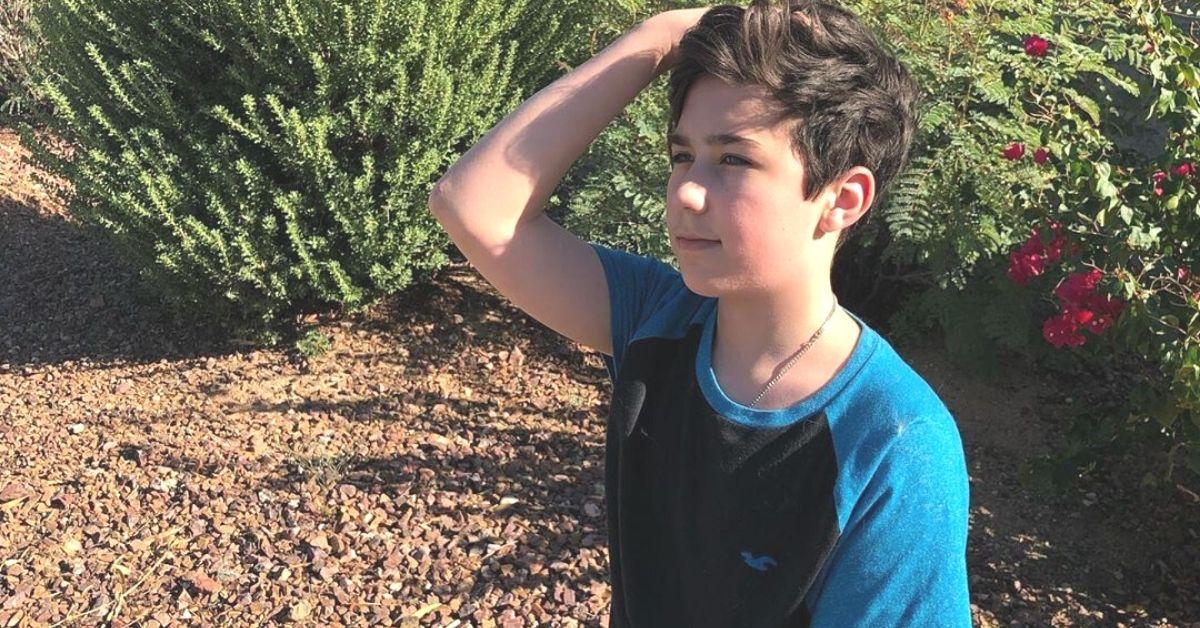 What Happened to Ashton Rowland? He Just Kind of Disappeared
When social media became a thing, there was a whole new way for people from all over the world to get famous. Sometimes that fame was more infamous for some, with their mistakes easily broadcast quickly along social media. Other times, a little creativity catapulted someone into the spotlight in a way that was never possible before.
Article continues below advertisement
There have been many over the years and the Rowland brothers caught on to that early fame. Brothers Brandon, Hunter, and Ashton grew famous on Instagram and TikTok, but it's been a year now since the youngest of the brothers posted. So, what happened to Ashton Rowland?
Article continues below advertisement
Who are the Rowland brothers?
The Rowland brothers consist of three social media stars, Hunter being the oldest, followed by Brandon, and then Ashton. Hunter and Brandon were early personalities on social media, making their first wave of popularity on both Vine and YouNow around 2015. At that time, Hunter was 14 and Brandon would have been 12 years old, and Ashton was much younger being only 6 at the time.
Their mom is also a social media personality, Christine Rowland, and they also have a half-sister named Alexa. According to reports, Christine raised the three boys on her own in Arizona, and helped the boys along the way in their rise to popularity on social media.
Article continues below advertisement
Over several years, Hunter, Brandon, and Ashton grew their social following, joining Instagram, Snapchat, and TikTok early on, and their profiles gained a lot of eyes. Within three years, each of them had strong followings on social media where they posted photos of themselves taking vacations and partying.
While the two older Rowland brothers continue to be active in 2020, Ashton Rowland isn't as much.
Article continues below advertisement
What happened to Ashton Rowland?
Ashton's Instagram followers sit at 734,000 people on his verified profile; however, he hasn't posted to the platform since October 2019. His removal from most of his social media platforms seemed to have hit around the same time as some family drama went public regarding his mom and two older brothers, who are now 19 and 17 years old.
Article continues below advertisement
According to an Instagram post by Hunter in March 2019, Hunter and Brandon Rowland became officially emancipated from their mom.
"Today's one of the biggest days of my life," Hunter said at the time. "Emancipation is a legal process in which a child (minor) becomes legally an adult before they're 18. We can sign our own contracts, travel internationally, pay our own bills, get our own health insurance, etc. The list goes on and on.. and for the last three years we have been fighting our only parent (our mom) for custody of ourselves."
He continued, "I was kicked out of my home when I was 16 years old.. my mom left me to feed & shelter myself for so long. I've never said anything about it because of so many reasons. We will release a video this week explaining everything. Proud of you brother."
Article continues below advertisement
Their mom, Christine, didn't seem to address the comments and allegations her son made, but did post about missing them often on her Instagram profile, which has been inactive since April 2020.
Article continues below advertisement
While Hunter and Brandon continue to post regularly on social media, Ashton, who is now 14 years old, doesn't seem to be keeping up with his. However, he is still active on one platform – Twitch.
Article continues below advertisement
On July 19, 2020, Ashton Rowland started posting videos on the Twitch username linked in his verified Instagram profile. The videos, which range in duration from 1 minute and 30-seconds long to just under 30 minutes, are all of him playing Fortnite.
Hopefully, for fans of Ashton Rowland, he won't be out of the spotlight for too long, and we hope he's doing OK.